The Atlantic Politics & Policy Daily: RNC Going for Inbox Zero
The Republican National Committee has asked the Clinton Foundation to release its email exchanges with the U.S. State Department.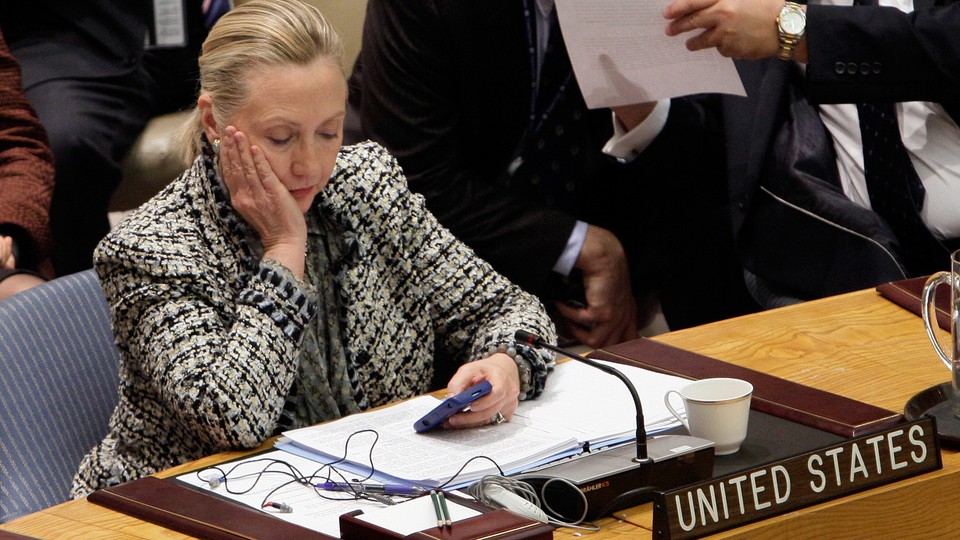 Today in 5 Lines
Law enforcement officials confirmed that the FBI is investigating a possible foreign hack into two state election databases. The White House announced that the U.S. welcomed the 10,000th Syrian refugee, completing the administration's goal one month early. Top Clinton aide Huma Abedin said in a statement she will separate from her husband Anthony Weiner, the former New York congressman, following a report Weiner was exchanging sexual messages with other women again. Donald Trump's campaign announced the candidate's plans to visit a black church and meet with the president of a Christian TV network in Detroit this weekend, part of a larger campaign strategy to court African American voters. The Republican National Committee asked the Clinton Foundation to release all email correspondence with the State Department during Hillary Clinton's tenure as secretary of state.
---
Today on The Atlantic
Stein and Johnson Want Their Turn: A third-party candidate hasn't participated in a general-election debate in more than 20 years due to strict qualifying criteria. But with the unusual nature of this year's election, the two most viable third-party candidates, Gary Johnson and Jill Stein, argue they should be allowed to debate. (Nora Kelly)   

Trump Will Be Forced to Dig Deeper: Throughout the primary season, Donald Trump largely avoided providing specifics on his immigration plan. Peter Beinart argues that'll likely come to an end when he takes the debate stage against Clinton.

'Tis the (Election) Season of Giving: Americans have shown increasing interest in candidates' donations to charity this election season; however, they also seem to be uncomfortable giving philanthropic activity the same amount of scrutiny as other areas of a politician's life. Here's why. (Benjamin Soskis)
Follow stories throughout the day with our Politics & Policy portal.
---
Snapshot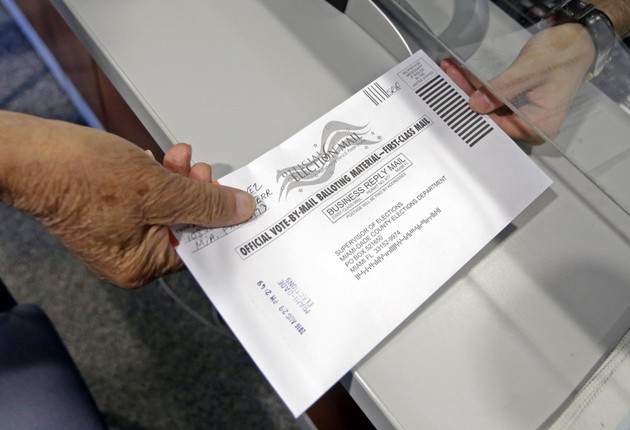 ---
What We're Reading
A Very Profitable Dinner Scheme: What do you get when you create a web page offering the chance to have "dinner with Donald Trump" and advertise it widely on Facebook? If you're Ian Hawes, you get $1 million. (Shane Goldmacher, Politico)
Tom DeLay Isn't Having It: Hillary Clinton's oft-touted story that she worked with the Texas Republican to pass the 1997 adoption bill is powerful because it shows her ability to compromise. The problem is, DeLay says it never happened. (Stephanie Mencimer)
Capturing African American History: This month's opening of the Smithsonian's National Museum of African American History and Culture has been in the making for more than a decade. The New Yorker's Vinson Cunningham explores the history and challenges of completing the project.
Why Are Iowa Republicans Backing Trump?: Unlike in other battleground states, the GOP establishment in the Hawkeye State is largely supportive of the GOP nominee. Here are six reasons why that's the case. Hint: Iowans are thinking long-term—and down-ballot. (James Hohmann, The Washington Post)
A Call for Justice: On Friday, Colin Kaepernick of the San Francisco 49ers caused an uproar for refusing to stand during the national anthem as a show of protest against the mistreatment of blacks in the United States. Bomani Jones writes that by focusing on the anthem in his statement, Kaepernick pointed fingers at the country's very foundation. (The Undefeated)
---
Visualized
Another One Bites the Dust: The number of Republican leaders who have publicly denounced the party nominee has reached 110, by The New York Times' count. Check out this chart to see a timeline of what Trump said—and when they gave up on him. (Karen Yourish and Larry Buchanan)
---
Question of the Week
Donald Trump is preparing to face off against Hillary Clinton in a series of presidential debates this fall, and his campaign manager Kellyanne Conway has promised that, as an "unconventional" candidate, Trump will approach the debates in an unconventional way. Some reports suggest that conservative political commentator Laura Ingraham has been tapped as a stand-in for Clinton. But who do you think could best play Clinton in Trump's debate rehearsal?
Send your answers to hello@theatlantic.com or tweet us @TheAtlPolitics, and our favorites will be featured in Friday's Politics & Policy Daily.
-Written by Elaine Godfrey (@elainejgodfrey) and Candice Norwood (@cjnorwoodwrites)