The Atlantic Politics & Policy Daily: Former CIA Chief Awards Clinton the Gold
Michael Morell, a former acting director of the CIA, endorsed the Democratic nominee.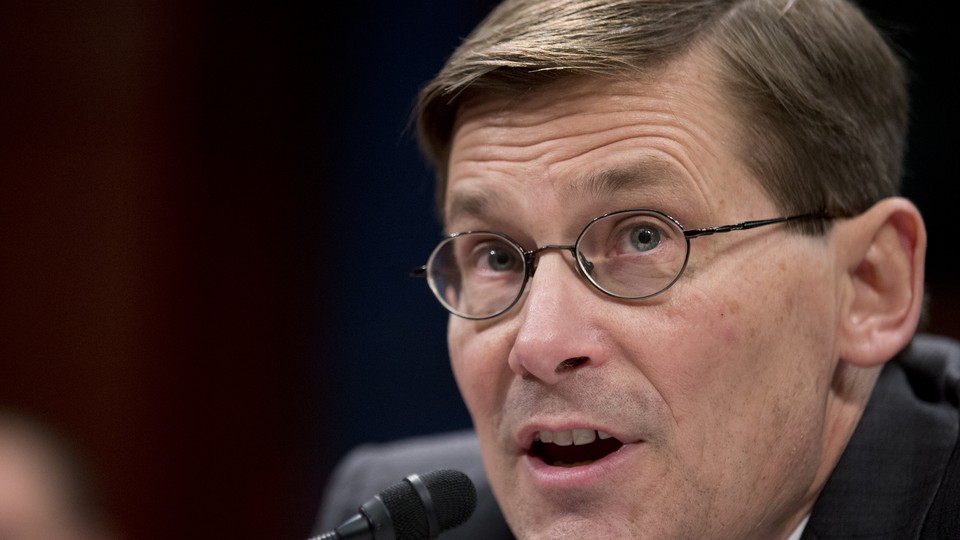 Today in 5 Lines
Michael Morell, the former acting director of the CIA, endorsed Hillary Clinton in a New York Times op-ed, saying that Donald Trump is a "threat to our national security." Hillary Clinton vowed to pass immigration reform if elected at a gathering of black and Hispanic journalists. Chicago police released videos that show officers firing at an unarmed black man during a car chase in July, which ended in his death. The U.S. economy added 255,000 jobs in July, significantly more than analysts projected. And, drumroll please, the opening ceremony of the Rio Olympics kicks off tonight.
---
Today on The Atlantic
LGBT Protection Laws Stand Still: U.S. judges may want to stop harassment and bias against LGBT Americans, but federal law doesn't currently prohibit it. Will legislators clarify the meaning of "sex discrimination" and provide protections once and for all? (Emma Green)

A Republican Breakup: A growing number of prominent Republicans are defying their party by denouncing Donald Trump and endorsing Hillary Clinton instead. Whether it's a win or a loss for the GOP in November, the turmoil of this election season could cause lasting damage. (Clare Foran)

'Pregnant in Miami With Zika on the Loose': Expecting mothers deal with a host of worries throughout their pregnancies. For those living in Miami, the reports of Zika cases make pregnancy, as Liz Tracy puts it, "a horror movie with a monster that is almost impossible to locate and hard to avoid."
Follow stories throughout the day with our Politics & Policy portal.
---
Snapshot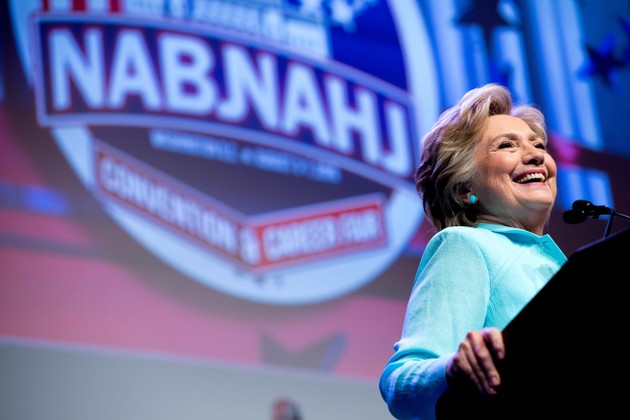 ---
What We're Reading
Kaine's Partner in Politics: As the daughter of a former governor and the wife of vice-presidential nominee Tim Kaine, Anne Holton has spent all of her life running in political circles. But despite connections to the country's most elite, she is well known for her modesty. (Jason Horowitz, The New York Times)
All Ears: When the Justice Department investigates police departments accused of constitutional violations, it also holds public forums with community members. But, residents wonder, will the government pay attention to their concerns? (Liz Adetiba, Huffington Post)
Hacking the Election: Following the recent breach of two Democratic party organizations, cyber security is coming up as a top concern going into November. With a number of different methods to vote across states, could the integrity of this election be compromised? (Emily Cadei, Newsweek)
Work, Work, Work: The July jobs report released Friday surpassed expectations. Still, growth could negatively affect the Clinton campaign. (Ben White, Politico)
Stopped by the Cops: When minority Americans commit minor crimes, their encounters with police can end in tragedy or trap them in a harsh criminal-justice system. German Lopez explores how traffic tickets criminalize and victimize people around the country. (Vox)
---
Visualized
What the Numbers Have to Say: The New York Times projects that Hillary Clinton has an 80 percent chance of winning in November. Here's why.
---
Question of the Week
This week, you submitted oddball candidates that you'd like to see run for the White House, in light of a recent poll released by Public Policy Polling that showed 5 percent of respondents would vote for Harambe, the gorilla who was shot at the Cincinnati Zoo in May after a child fell into his exhibit, over Donald Trump and Hillary Clinton for president.
We have our winner: Thanks to Raymond for suggesting Jar Jar Binks from Star Wars. I'm sure Jedi Knights will greatly appreciate your submission. In fact, in England and Wales, there are more than 175,000 members of the Jedi Order.
-Written by Candice Norwood (@cjnorwoodwrites)