The Atlantic Politics & Policy Daily: Five Bucks to Whoever Can Pronounce Papahanaumokuakea
President Obama expanded a national monument off the coast of Hawaii, making it the world's largest marine protected area.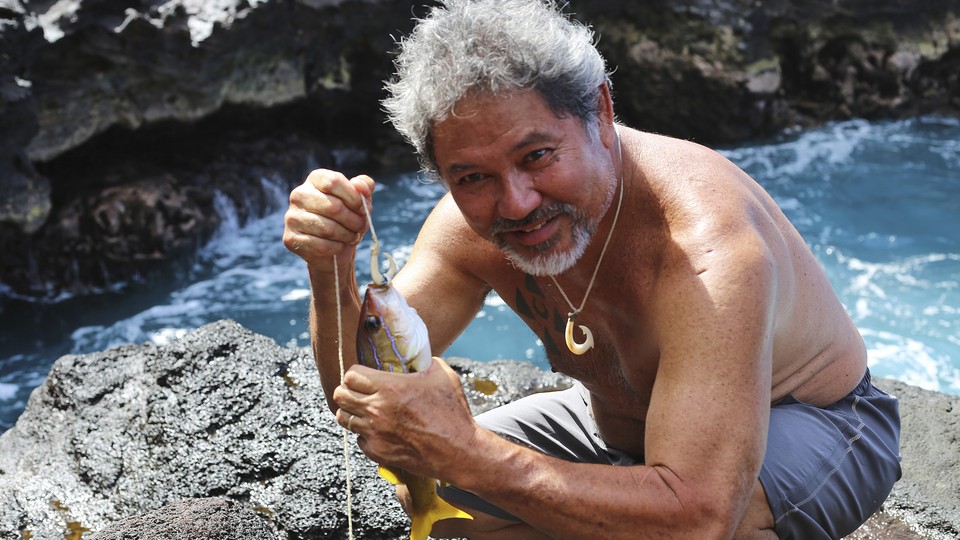 Today in 5 Lines
It was a bad day for Stephen Bannon, the chief executive of Donald Trump's campaign: Documents revealed that he faced domestic violence charges in 1996, and a report suggested he may be violating election laws. The U.S. Food and Drug Administration recommended that blood banks screen donated blood for the Zika virus. U.S. Federal Reserve Chair Janet Yellen cited the economy's "solid performance" as reason for a possible increase in the interest rate hike later this year. President Obama will expand the Papahanaumokuakea Marine National Monument off the coast of Hawaii, creating the world's largest marine protected area. Paul Wolfowitz, a top adviser in the George W. Bush administration, said he "might have to vote" for Hillary Clinton in November.
---
Today on The Atlantic
The Dems' Number-One Dad: Tim Kaine's appearance on The Late Show With Stephen Colbert on Thursday reaffirmed his dadness—a persona he shows no indication of changing. But, Megan Garber argues, it's more than that, "instead of blanket authority, the dad as an aesthetic embraces a certain nerdiness, a very particular kind of out-of-touch-ness."

A Conversation With Biden: In an interview with The Atlantic's Steve Clemons, Vice President Joe Biden shared his approach to foreign policy, his thoughts on Hillary Clinton, and what he thinks Americans want to hear from candidates.

Money on My Mind: Randy Treibel is an entrepreneur who has donated almost $25,000 to the Donald Trump and Bernie Sanders campaigns. Why? Because he wants to make money buying the candidates' campaign merchandise and resell it at elevated prices online. (Russell Berman)  
Follow stories throughout the day with our Politics & Policy portal.
---
Snapshot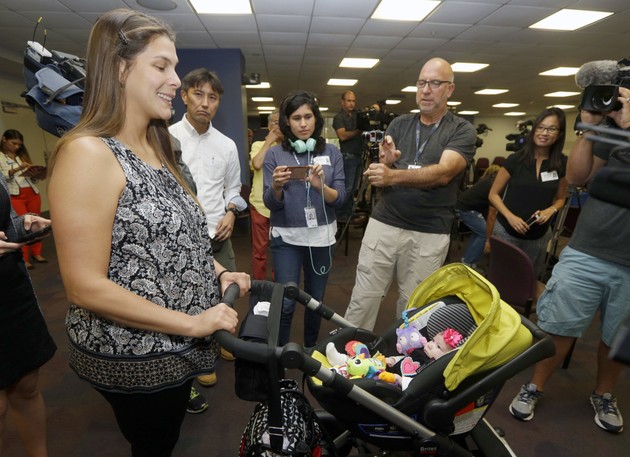 ---
What We're Reading
President Hillary Clinton: Before she became the first woman to secure a major-party nomination in the United States, Hillary Clinton served as student body president at Wellesley College. Her classmates remember her style as leading-by-listening. (Michael Kruse, Politico)
'Don't Forget About Us': Black women have largely been ignored in American politics. Juhie Bhatia writes that presidential candidates mistakenly neglect this fast-growing group—and it could cost them votes. (Rolling Stone)
The New Birtherism?: Conservative pundits and bloggers have begun attacking Hillary Clinton not by questioning her policy positions or voting history, but by suggesting that her health is deteriorating. But, as Margaret Talbot, puts it: "[I]f you want to make a politician's age and possible accompanying health deficits an issue, you really have to work at it." (The New Yorker)
'The Races Are Not Equal': Meet Jared Taylor, a self-identified "race realist" who was recently featured in a Hillary Clinton ad attacking the alt-right movement. Taylor advocates "racial separatism" and argues that the alt-right is not a hate movement. (Jason Wilson, The Guardian)
Is Hillary Trying to Hide?: Clinton regularly faces accusations that she is trying to avoid reporters' questions by not doing interviews and press conferences. NPR compiled and analyzed a list of her press appearances this year to determine if the claim holds any weight. (David Folkenflik)
---
Visualized
The Ole Fundraising Workaround: The Democratic National Committee said it raised $32 million in July due to enthusiasm for Hillary Clinton, but some $7.3 million of that amount came using a loophole around political spending limits. Check out these graphics to see how it happened. (Bill Allison, Bloomberg)
---
Question of the Week
This week, we asked you who Hillary Clinton should call to play Donald Trump as she prepares for this fall's presidential debates. Our favorite response came from Marc Boissonneault, who suggested actor Alec Baldwin:
He has the physical presence and acting ability to be a believable Trump. Also, he is smart and politically savvy, so he would know what Trump would say and how he would act. He would totally kill this gig.
If you haven't seen Alec Baldwin's portrayal of wealthy businessman and network executive Jack Donaghy in the NBC show 30 Rock, you should.
Mosey on over to our Notes section for more great responses, and tune in on Monday for next week's question.
-Written by Elaine Godfrey (@elainejgodfrey) and Candice Norwood (@cjnorwoodwrites)