The Atlantic Politics & Policy Daily: Election on Lochtedown
Brazilian officials said four American Olympic swimmers lied about robbery claims.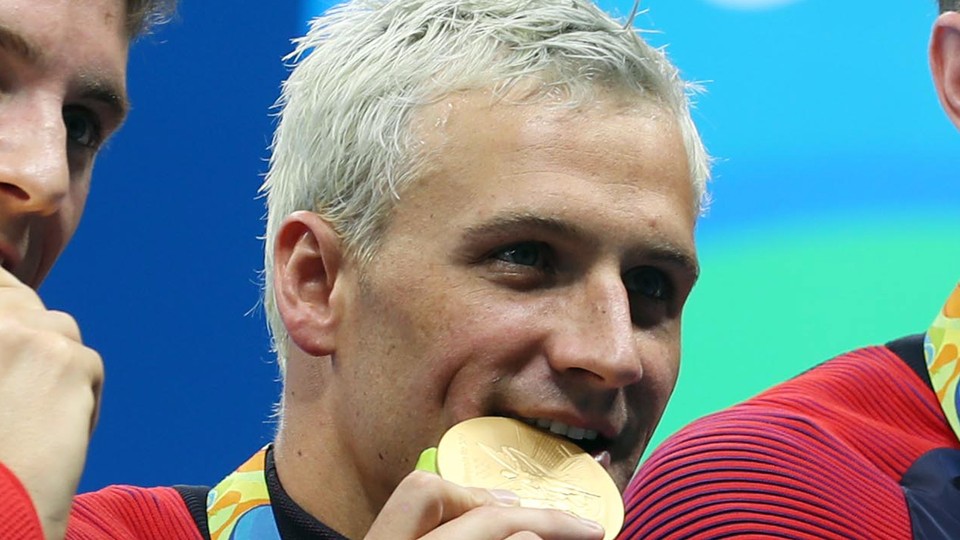 Today in 5 Lines
The U.S. Justice Department announced plans to stop using private prisons to house federal inmates. Donald Trump is set to spend roughly $5 million in ads to air in four battleground states: Florida, North Carolina, Ohio, and Pennsylvania. Gawker.com will end operations next week, a day after Univision Communications agreed to purchase Gawker Media. Hillary Clinton met with law enforcement officials in New York City, saying the country needs to come together to repair discord between police and community members. Brazilian authorities said four American Olympic swimmers, including Ryan Lochte, fabricated a story about being robbed at gunpoint in Rio over the weekend.
---
Today on The Atlantic
Rethinking Clinton's Education Plan: Hillary Clinton's proposal to make higher education more accessible to lower- and middle-income students by doing away with tuition at public colleges could have the unintended consequence of making the schools even more competitive to get into. (Ronald Brownstein)  

It's Complicated: The Movement for Black Lives received backlash earlier this month for releasing a policy platform that describes Israel's actions against Palestinians as "genocide" and "apartheid." The controversy provided a glimpse into the conflicted history between Jews and blacks in the U.S. (Emma Green)

Keep Calm and Carry On: Donald Trump has shaken the worlds of Republican policymakers and intellectuals by deviating from their long-invested conservative vision, but all they can do at this point is continue with business as usual. (Molly Ball)  
Follow stories throughout the day with our Politics & Policy portal.
---
Snapshot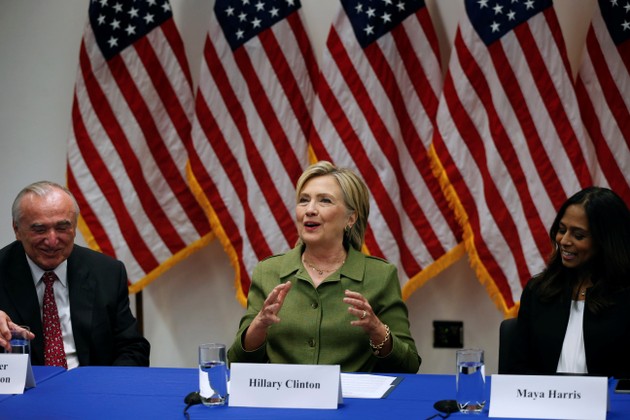 ---
What We're Reading
What's Stephen Bannon's Master Plan?: Breitbart News' chairman, whose enthusiasm for controversy and confrontation rivals Donald Trump's, is now at the wheel of the nominee's troubled presidential campaign. Can he turn it around? (Ken Stern, Vanity Fair)
Bernie Beat the Clock: The Democratic presidential contender was a strong advocate for transparency in politics, yet he successfully avoided disclosing details of his own personal finances. How? (Dave Levinthal, The Center for Public Integrity)
Life After Coal: Almost 13,000 coal jobs have been lost in Kentucky since President Obama took office, and now, coal miners are attempting to figure out what's next. (For some, it's learning to code.) (Sheryl Gay Stolberg, The New York Times)
Susan Rice Is Feeling Good: In an interview with Vox, President Obama's national security adviser explains why she's optimistic about the state of the world—and why she thinks the Obama administration's view of the country's progress doesn't seem to jibe with the perspective of everyday Americans. (Zack Beauchamp)
Wrongfully Convicted: The number of exonerations around the country reached a record high in 2015. This is, in part, due to a rise in the number of conviction integrity units that review cases to identify possible wrongful convictions, many of which result from false confessions or outdated scientific evidence. (Megan Henney and Christopher Huffaker, McClatchy Washington Bureau)
---
Visualized
Keeping an Eye on the Early Birds: Millions of people will be voting by absentee ballot or at early voting stations ahead of Election Day. This chart shows how Hillary Clinton and Donald Trump are doing in the polls as each state's early voting period approaches. (Philip Bump, The Washington Post)
---
Question of the Week
China is currently ranked number one in Olympic table tennis, and Canada is traditionally great at ice hockey. If Washington, D.C., was its own country, in what sport would it win the Olympic gold medal?
Send your answers to hello@theatlantic.com or tweet us @TheAtlPolitics, and our favorites will be featured in Friday's Politics & Policy Daily.
-Written by Elaine Godfrey (@elainejgodfrey) and Candice Norwood (@cjnorwoodwrites)