The Atlantic Politics & Policy Daily: Forget Acne, This Kid Wants to Beat Clinton
In Jefferson County, a 12 year old is helping run a field operation for the Republican nominee.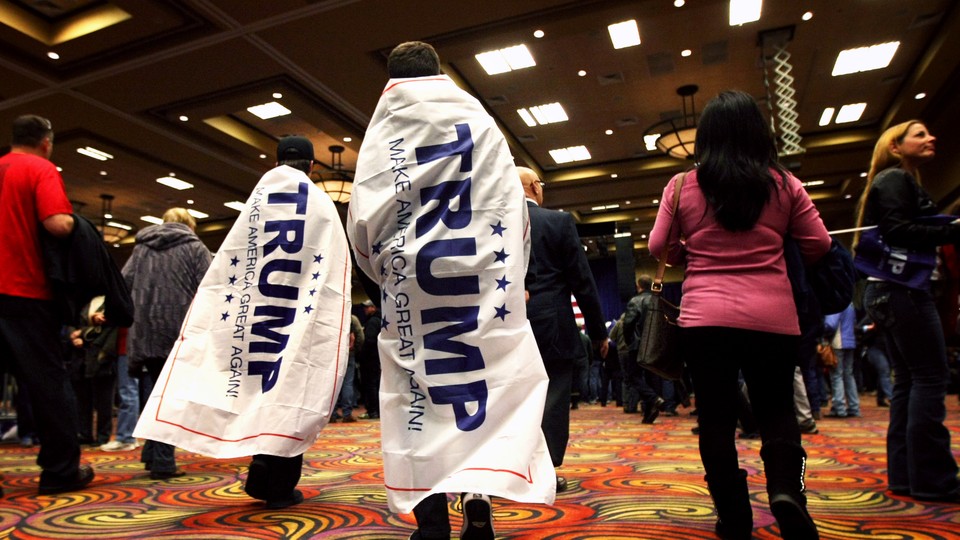 Today in 5 Lines
A federal district court judge ordered the U.S. State Department to provide a timeline as to when they will begin releasing nearly 15,000 new emails from Hillary Clinton's private email account while secretary of state. Virginia Governor Terry McAuliffe restored voting rights to 13,000 felons despite objections from Republican legislators. A federal judge temporarily blocked the Obama administration's directive that transgender students be allowed to use bathrooms corresponding with their gender identity. Donald Trump told Fox News he isn't "flip-flopping" on his immigration stance, after comments from his campaign manager suggested he was walking back his plan to deport millions of undocumented immigrants. Pharmaceutical company Pfizer said it will buy the biotech company Medivation for $14 billion.
---
Today on The Atlantic
Have 20 Years Made a Difference?: Twenty years ago, President Bill Clinton signed the welfare reform bill, which sought to reduce dependency on the system by mandating work requirements and limiting the time families could receive benefits. But critics argue the law failed in a number of ways. (Kathryn Edin and H. Luke Shaefer)

The Biden Doctrine: Vice President Joe Biden preceded his tenure in the White House with years of foreign policy work as a senator, yet there's some conflict about the impact of his contributions to international affairs. Steve Clemons outlines some of Biden's techniques.  

Segregation Is Still a Problem: Chicago's South Side was hit hard by the teacher and support staff layoffs that took place in the city earlier this month. The area, home to residents from a mixture of economic backgrounds, highlights the city's serious issue with housing and school segregation. (Melinda D. Anderson)
Follow stories throughout the day with our Politics & Policy portal.
---
Snapshot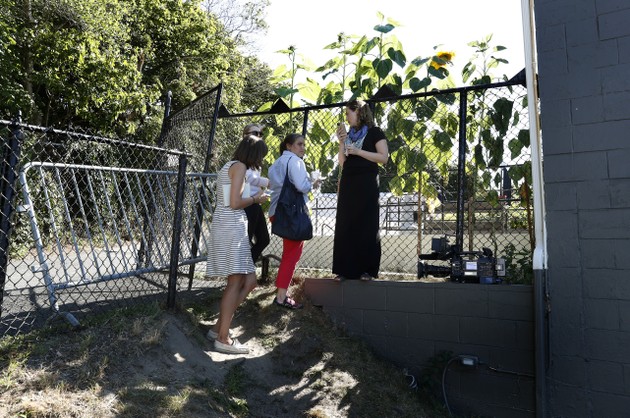 ---
What We're Reading
Behind Closed Doors: Hillary Clinton has refused to allow journalists to cover her fundraising events with campaign donors, a much different approach than President Obama's campaign fundraising strategy. How might this lack of transparency translate to her presidency, if she wins in November? (Lisa Lerer, Associated Press)
What Trump Doesn't Get About Black Voters: Donald Trump once again attempted to attract black voters by recapping the negative effects of Hillary Clinton's policies during a rally on Friday. But his generalization about blacks is a flawed and ineffective way to win them over. (Philip Bump, The Washington Post)
Inside the Opioid Epidemic: Within a nearly four hour span, 26 people overdosed in Huntington, West Virginia, overwhelming the city's emergency response teams. But despite doing all the right things to combat opioid addiction, this nationwide problem doesn't seem to be going away. (Andrew Joseph, STAT)
Clinton's Contingency Plan: What happens to the Clinton Foundation if Hillary becomes president? In order to avoid potential conflicts of interest, the foundation has spent months preparing to downsize. (Ruby Cramer, BuzzFeed)
The GOP's Glimmer of Hope: Donald Trump's poll numbers continue to look grim, but an increase in the number of voters registering as Republicans in several key states could give him a boost—for the time being. (Ben Schreckinger, Politico)
'2040, Watch For Me': Weston Imer is helping his mother run a field operation in Jefferson County, Colorado, one of the most important counties in the swing state. The catch? He's 12 years old. (Joe St. George, KDVR)
---
Visualized
One State, Two State, Red State, Blue State: Take a look at these 12 maps to see when regions began the blue-red alignment, starting with Lyndon Johnson's defeat of Barry Goldwater in 1964. (Toni Monkovic, The New York Times)
---
Question of the Week
Hillary Clinton is reportedly struggling to find a Donald Trump stand-in to prepare for the upcoming presidential debates. Strategist James Carville, Virginia Governor Terry McAuliffe, and even billionaire Mark Cuban have been suggested as possible sparring partners. But who do you think could artfully play Trump in a debate rehearsal?
Send your answers to hello@theatlantic.com or tweet us @TheAtlPolitics, and our favorites will be featured in Friday's Politics & Policy Daily.
-Written by Elaine Godfrey (@elainejgodfrey) and Candice Norwood (@cjnorwoodwrites)