The Atlantic Politics & Policy Daily: Chris Christie's Major Truss Issues
The New Jersey governor can't seem to shake the drama surrounding the 2013 George Washington Bridge scandal.
Today in 5 Lines
A Secret Service official confirmed to CNN that the agency spoke to the Trump campaign about his comments on Tuesday seemingly suggesting violence against Hillary Clinton, but Reuters reports that there was no formal discussion between the two. Trump denies the claim. A conservative watchdog group released new emails from Clinton's time at the State Department, calling into question the department's relationship with the Clinton Foundation. The Clinton campaign announced the launch of Together for America in the latest move by the Democratic nominee to embrace anti-Trump Republicans. The U.S. Justice Department released a scathing report about the Baltimore Police Department. New Jersey Governor Chris Christie allegedly "lied" during a 2013 press conference when he claimed to know nothing of his staff's involvement in the George Washington Bridge scandal, according to new court filings.
---
Today on The Atlantic
Trump, the One and Only: House Speaker Paul Ryan easily won his primary election on Tuesday. Ryan's opponent Paul Nehlen took a few cues from the GOP presidential candidate during his campaign, but perhaps Trumpism is not so successful if you're not the actual Donald Trump. (Molly Ball)

Too Cool for (Public) School: History shows that U.S. presidents typically choose to send their children to private schools, calling attention to today's contentious school-choice debate. But some question how effectively policy makers can reform public education without experiencing it firsthand. (Alia Wong)

An American Authoritarian: Donald Trump is not a Fascist, yet it's hard to deny the similarities between his campaign tactics and the rise of Italian dictator Benito Mussolini. Here's why. (Ruth Ben-Ghiat)
Follow stories throughout the day with our Politics & Policy portal.
---
Snapshot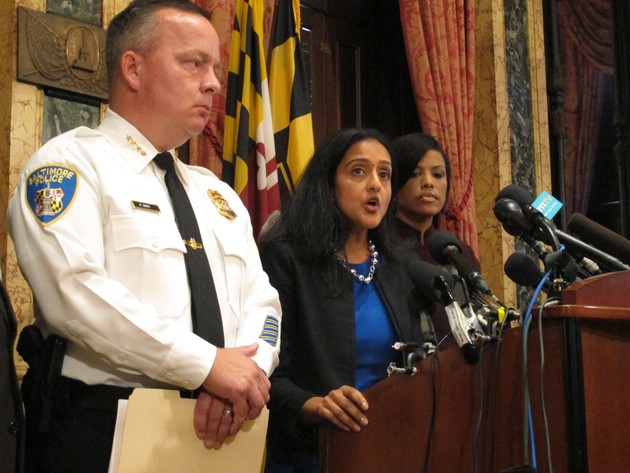 ---
What We're Reading
Lyin' Trump: The GOP nominee has told—and shrugged off—several untruths throughout his 2016 presidential campaign. But a 2007 deposition forced him to confront many of his public falsehoods and exaggerations. (David A. Fahrenthold and Robert O'Harrow Jr., The Washington Post)
On the Road With Donald Trump: NBC Reporter Katy Tur explains what it was like to spend a full year on the campaign trail with the Republican candidate, fielding insults and getting called out on national television. (Marie Claire)
Downplaying ISIS: A House Republican task force found that U.S. military officials altered intelligence documents to downplay the significance of ISIS and al Qaeda threats, although the investigation into the claims is ongoing.The report is expected to be released by the end of next week. (Nancy A. Youssef and Shane Harris, Daily Beast)
The Trump Diaries: Politico's Shane Goldmacher chronicled the 100 days since Donald Trump became the Republican party's presumptive nominee. Let's just say a lot has happened.
Evan Bayh Won't Talk Trash: The Indiana Democrat is re-entering politics to run for a Senate seat, but his strategy is different than most other Democratic down-ballot candidates: He won't be throwing punches at the GOP nominee. (Alex Roarty, Roll Call)
---
Visualized
'The Inevitability of Dirty Bombs': One of the not-so-obvious threats facing the United States is the threat of bombs containing radioactive waste. Steven Brill explains what would happen to Washington, D.C. if a dirty bomb were to hit it. (Daniel Lombroso)
---
Question of the Week
For two weeks, President Obama, Michelle Obama, and their two daughters will be vacationing at Martha's Vineyard, a usual spot for the first family. Obama's predecessor, President George W. Bush, preferred to holiday at his ranch in Crawford, Texas.
But where would President Trump or President Clinton choose to spend their downtime? Submit your answer by Thursday afternoon for consideration.
-Written by Elaine Godfrey (@elainejgodfrey) and Candice Norwood (@cjnorwoodwrites)