Sally Bradshaw Has Left the Republican Party
The "GOP autopsy" author and Jeb Bush adviser told CNN that when it comes to Donald Trump, "too many Republicans are standing by and looking the other way."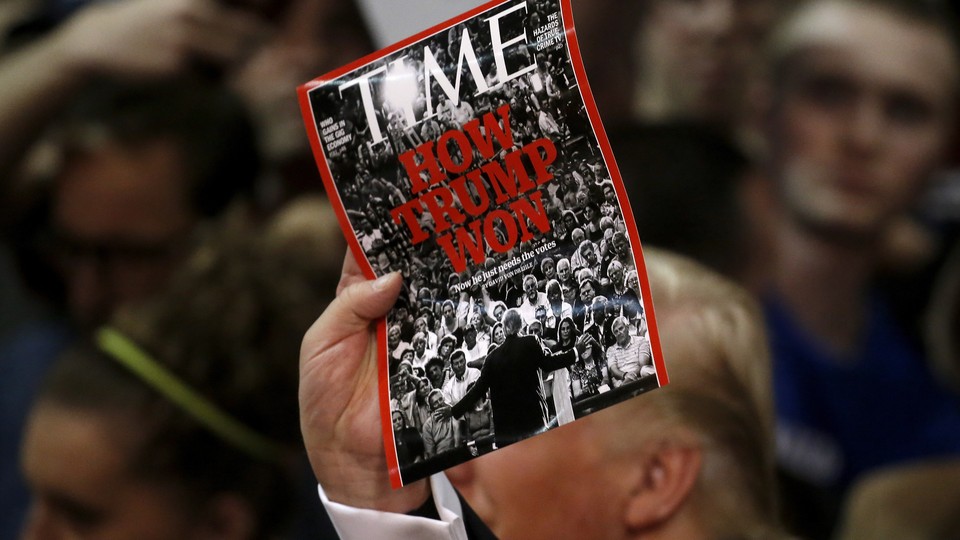 NEWS BRIEF Longtime Republican operative Sally Bradshaw tried to remake the GOP so its candidate would be a shoo-in this November. Now, she's leaving the party entirely.
In an interview with CNN, Bradshaw, a Jeb Bush adviser who helped author the so-called "GOP autopsy" after the Republicans' 2012 defeat, suggested she cannot in good conscience vote for the Republican nominee, Donald Trump, and has re-registered as an Independent.
"I've been considering the switch for months. Ultimately, I could not abide the hateful rhetoric of Donald Trump and his complete lack of principles and conservative philosophy. I didn't make this decision lightly—I have worked hard to make our party a place where all would feel welcome," she told CNN. "But Trump has taken the GOP in another direction, and too many Republicans are standing by and looking the other way." And after November? "If and when the party regains its sanity, I'll be ready to return," she said. "But until Republicans send a message to party leadership that this cannot stand, nothing will ever change."
Bradshaw has worked closely with Bush for years, most recently as a senior adviser to his presidential campaign. Last year, The New York Times called her his "facilitator, enforcer and sounding board for 20 years," a staffer who "does the political trench work that allows her boss to keep his head in the policy clouds." After President Obama won his reelection over Mitt Romney in 2012, Bradshaw worked on the party's autopsy—formally called the Republican National Committee's Growth & Opportunity Project—which laid out, in part, how the GOP could broaden its support by being more inclusive toward minority voters, particularly Latinos. As Politico reported earlier this year, Trump "has not only ignored the report's conclusions, he has run a campaign that moved the party in the exact opposite direction," particularly when it comes to his views on undocumented immigrants.
Bradshaw joins a pair of prominent Republicans who have left the party in recent months: Strategist Mary Matalin switched her party affiliation to Libertarian in the spring, and George Will, the conservative columnist, announced his departure in June. Other Republicans are simply staying out of the election or have announced they won't vote for Trump in November; the latter group includes Bush, who has said he won't vote for Trump or Democratic nominee Hillary Clinton.
After Bush dropped out of the Republican primary in February, Bradshaw announced she'd be opening a bookstore in Tallahassee, Florida. She's disappointed in how the race has shaken out since then, and she has criticized Bush's fellow primary candidates for not speaking out against Trump along the way. If the race in Florida, where she lives, is tight, she plans to vote for Clinton, though they fundamentally disagree on many policy issues. Calling 2016 a "test," Bradshaw told CNN, she "can't look my children in the eye and tell them I voted for Donald Trump."