Donald Trump's Attack Dog Against Paul Ryan
The House speaker's primary challenger, Paul Nehlen, delivered a blistering attack, a day after the Republican nominee declined to endorse the congressman.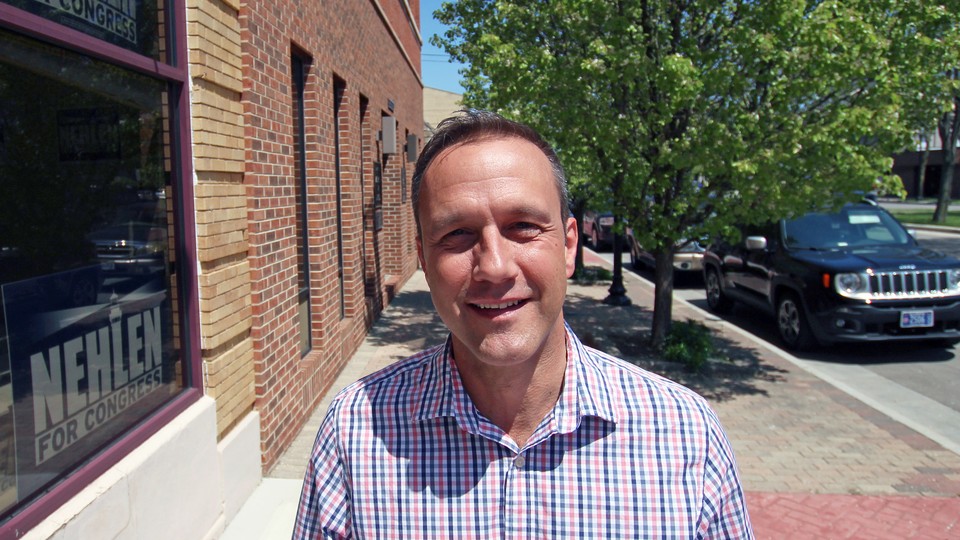 NEWS BRIEF Paul Nehlen, a businessman in a long-shot bid to oust Paul Ryan, is reasserting his support for Donald Trump ahead of Wisconsin's primary election next week.
On Tuesday, Donald Trump declined to endorse Nehlen's opponent, House Speaker Paul Ryan, days after he engaged with Nehlen on Twitter for his "kind words." The Republican presidential nominee said he was "not quite" ready to back Ryan, mimicking Ryan's words this spring when he said he wasn't yet ready to support Trump. In an interview with The Washington Post, Trump said, "I like Paul, but these are horrible times for our country. We need very strong leadership. We need very, very strong leadership. And I'm just not quite there yet. I'm not quite there yet."
Nehlen, who endorsed Trump in May, released a statement Tuesday evening attacking Ryan for betraying the GOP nominee. "Paul Ryan has shown more passion in attacking Trump than he has ever shown in defending Americans," he said. And on Wednesday, he continued his rebuke of the House speaker. "Donald Trump has courageously taken on the entrenched special interests who sought to suppress the working people of this country and who have sought to deny them a livable wage," Nehlen said during a press conference. "By contrast, Paul Ryan has fought every step of the way to empower those forces working to disenfranchise voters and working to leave our citizens powerless and unable to provide for themselves and their families."
Trump and Nehlen have a similar air: Like Trump, Nehlen is a businessman who touts what he's built and the jobs he's created. "I'm a businessman. I build things, create jobs—jobs that allow people to pay their mortgage, put food on the table, put their kids through college," Nehlen said in a campaign ad. "TPP is a job killer." Nehlen also has the backing of former Trump campaign staffers who have coalesced behind him ahead of the primary election, Politico reports. The article notes, however, that "they were not sent by Trump." On Wednesday, Nehlen delivered a point-by-point attack on Ryan on issues like immigration, trade, and spending, saying the congressman betrayed voters on each of those.
Wisconsin's primary is next week—and Nehlen's chances are slim. NBC reports he has "just $175,000 cash on hand as of July 20 to Ryan's $9.5 million." Zack Roday, a Ryan campaign spokesman, said, "Neither Speaker Ryan nor anyone on his team has ever asked for Donald Trump's endorsement. And we are confident in a victory next week regardless."
But Trump's refusal to back one of the party's highest-ranking elected officials stirred frustrations within the GOP. Republican National Committee Chairman Reince Priebus reportedly called Trump to relay his disappointment with the campaign's recent actions. Priebus, a longtime friend of Ryan's, plans to stand by Ryan through some sort of announcement as early as Wednesday, according to The New York Times.