How Did Melania Trump Secure an American Visa?
Media reports have cast doubt about her early years in the United States.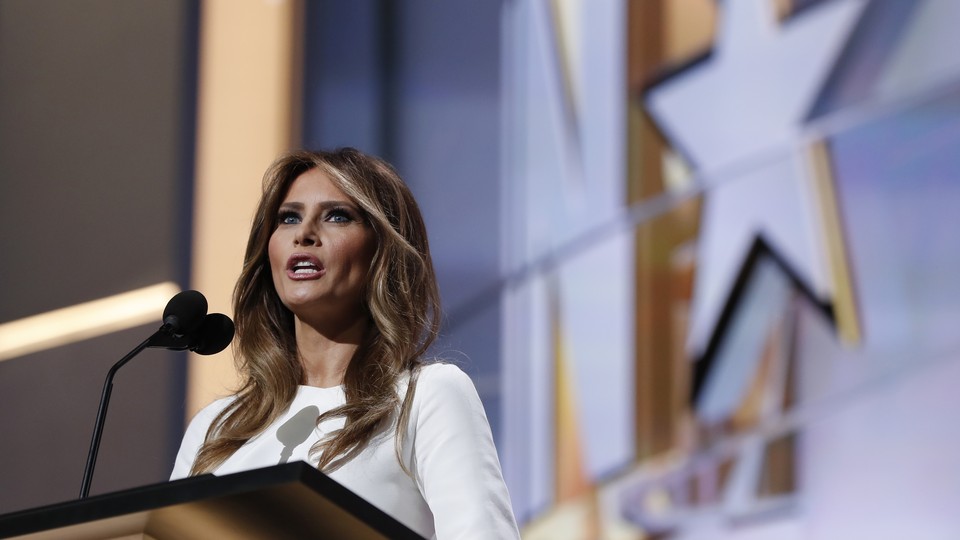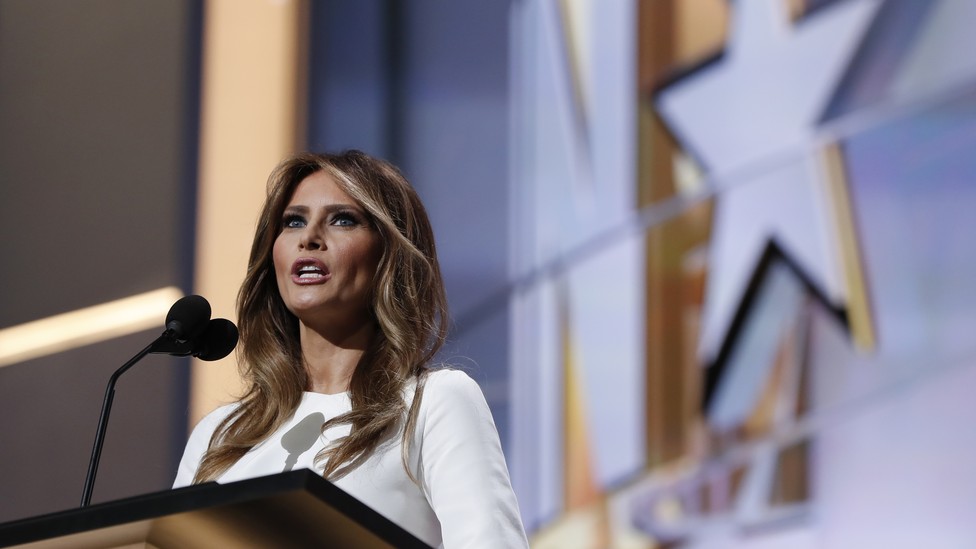 Updated on August 4 at 1:15 p.m.
NEWS BRIEF  At the Republican National Convention, Melania Trump recounted how she came to the United States: "After living and working in Milan and Paris, I arrived in New York City 20 years ago, and I saw both the joys and hardships of daily life. On July 28th, 2006, I was very proud to become citizen of the United States...the greatest privilege on planet earth!" But new media reports—on Wednesday from Bloomberg and on Thursday morning from Politico—raise questions about those early years in New York.
Ben Schreckinger and Gabriel Debendedetti report in Politico that the date of a photo-shoot published in the New York Post earlier this week, as well as a number of interviews over the last few months, appear to contradict Trump's public statements. Trump has repeatedly said that she arrived in the United States in 1996, and returned home to renew her visa every few months. She seemed to confirm in an interview that she came to the United States on a H-1B work visa. But there are discrepancies in those accounts. Politico has more:
Trump's tale of returning to Europe for periodic visa renewals is inconsistent with her holding an H-1B visa at all times she was living in New York — even if it was the lesser-known H-1B visa specifically designed for models — said multiple immigration attorneys and experts. An H-1B visa can be valid for three years and can be extended up to six years — sometimes longer — and would not require renewals in Europe every few months. If, as she has said, Trump came to New York in 1996 and obtained a green card in 2001, she likely would not have had to return to Europe even once to renew an H-1B.

Instead, Trump's description of her periodic renewals in Europe are more consistent with someone traveling on a B-1 Temporary Business Visitor or B-2 Tourist Visa, which typically last only up to six months and do not permit employment.
Campaign spokeswoman Hope Hicks said: "Melania followed all applicable laws and is now a proud citizen of the United States." On Twitter, Melania Trump posted a statement in response to media reports, notably excluding the year in question:
The statements, though, fail to explain how to reconcile these apparently discrepant accounts—or to clarify how she might have been working in the United States in 1995 without committing visa fraud. In another wrinkle, Melania's false claim on her website that she received a college degree in Slovenia raises the possibility that she might have claimed the nonexistent degree elsewhere. Bloomberg reports that a "college degree can be an important credential for someone applying for a visa to work in the U.S."
Her husband, Donald Trump, has made immigration a cornerstone of his campaign, promising to build a "great" wall at the U.S.-Mexico border and arguing that visas take away American jobs. But as an employer, Trump has frequently taken advantage of visas.
Last month, BuzzFeed reported that Trump filed a number of visa applications to bring in foreign workers for his Mar-a-Lago resort. The article explains: "[I]nstead of making sure those jobs go to Americans, he is seeking to import foreign workers for the positions, which pay $10.17 an hour for housekeepers, $11.13 an hour for servers, and $12.74 for cooks. He filed applications this month claiming he couldn't find enough Americans to do that work, and is seeking temporary visas to bring in 65 workers at Mar-a-Lago along with another seven waiters and six cooks at the golf club."
Donald Trump has flip-flopped on his stance on H-1B visas. In a March Republican debate, Trump said that he was familiar with how unfair the program can be to American works because he's used it himself. "I know the H-1B very well. And it's something that I, frankly, use, and I shouldn't be allowed to use it. We shouldn't have it. Very, very bad for workers," he said. Yet in other instances, he's hinted at its benefits.
Whatever the case, questions remain about the nature of the initial visas Melania Trump obtained, the timing of her arrival in New York, and whether she would have been able to legally work. And given how Donald Trump has made a hard-line stance on immigration central to his candidacy, they seem unlikely to disappear any time soon.