Korryn Gaines and the Conflicts Between Black Women and the Police
An officer-involved shooting death near Baltimore has called attention to the use of force against people of color and the threats facing law enforcement.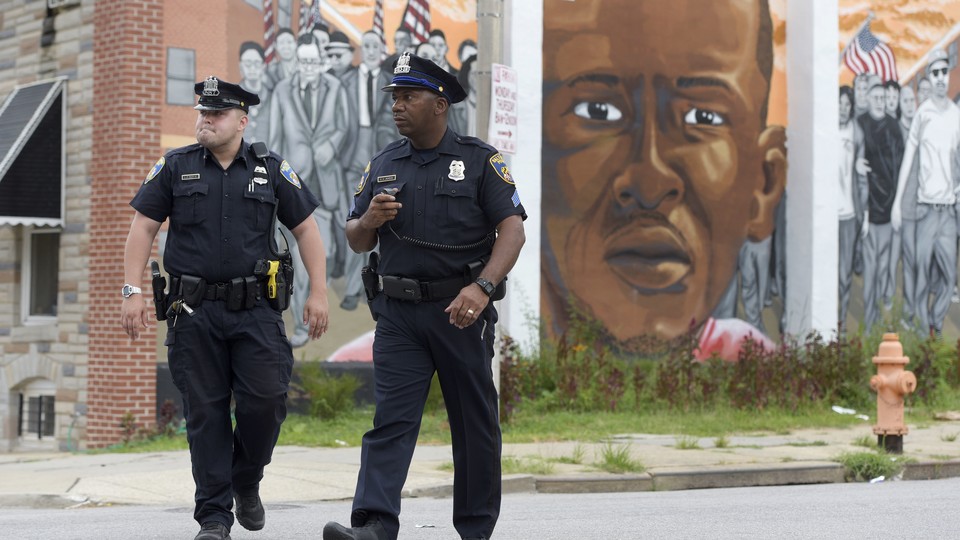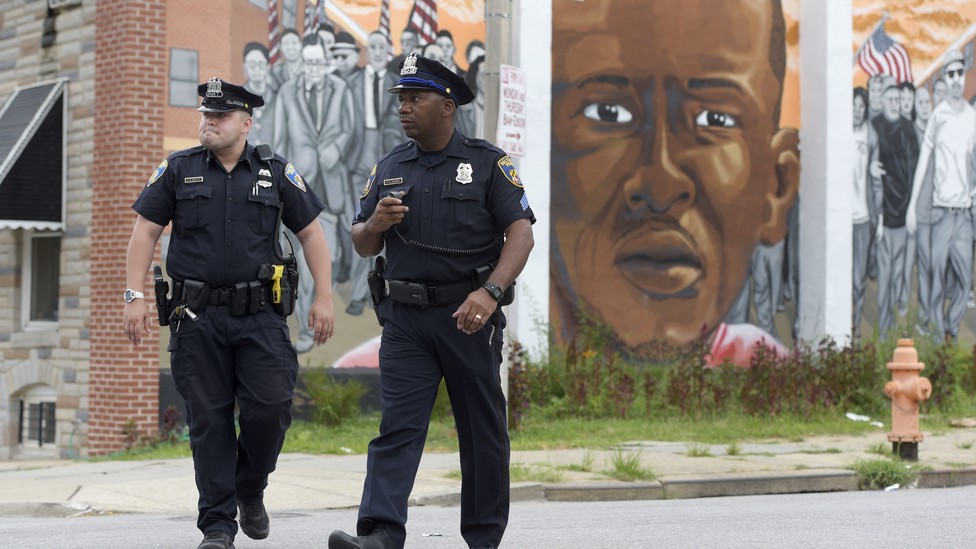 NEWS BRIEF The officer-involved shooting death of Korryn Gaines, a 23-year-old black woman, is bringing attention to women killed by law enforcement and the threats officers face after a turbulent month of shooting incidents.
Authorities said Gaines was shot and killed by police officers on Monday when they arrived at her apartment in Randallstown, Maryland, outside of Baltimore, to serve arrest warrants and she "pointed a gun at them and threatened to kill them." The Washington Post details the incident:
The man was wanted on an assault charge, while Gaines, 23, had an arrest warrant for failing to appear in court after a traffic violation in March.

According to police, no one responded to 10 minutes of door knocking, even though they could hear several people inside. When officers obtained a key to the apartment, they found Gaines sitting on the floor — her 5-year-old son was wrapped in one of her arms. In her other hand was a shotgun.

Around 3 p.m., after several hours of negotiation, police say Gaines raised the gun at officers and told them that she would kill them if they did not leave. The officers opened fire.
NBC reports that "the officers involved in the incident will be placed on administrative leave while the incident is investigated." In Tennessee v. Garner, the Supreme Court ruled that "the Fourth Amendment prohibits the use of deadly force unless it is necessary to prevent the escape of a fleeing felon and the officer has probable cause to believe that the suspect poses a significant threat of violence to the officer or the community."
Gaines's death also highlights the other women who have been killed by law enforcement: Nine, including Gaines, have been fatally shot by police officers this year, according to a Washington Post database. On Twitter, users began posting the hashtag #SayHerName to call attention to these women's deaths and "other women of color who have been killed by police."
A recent series of shooting incidents have led to protests and rallies across the United States. In Minnesota and Louisiana, two officer-involved shooting deaths claimed the lives of two African American men in July; in Dallas, an ambush killed five police officers. The events solicited responses from leaders including President Obama, who condemned the shootings and called for unity.
Last week, at the Democratic National Convention, "Mothers of the Movement" recalled the children who have died as a result of law enforcement or gun violence, just as relatives of slain officers mourned their loss. The message was clear: Violence, whether from or against the police, is an everyday challenge in communities across the United States. On Tuesday, officers arrested two men in Massachusetts after allegedly planning to kill police.