Hillary Clinton's Big Welcome to Trump-Hating Republicans
The campaign announced the launch of Together for America, a group specially created for GOP defectors.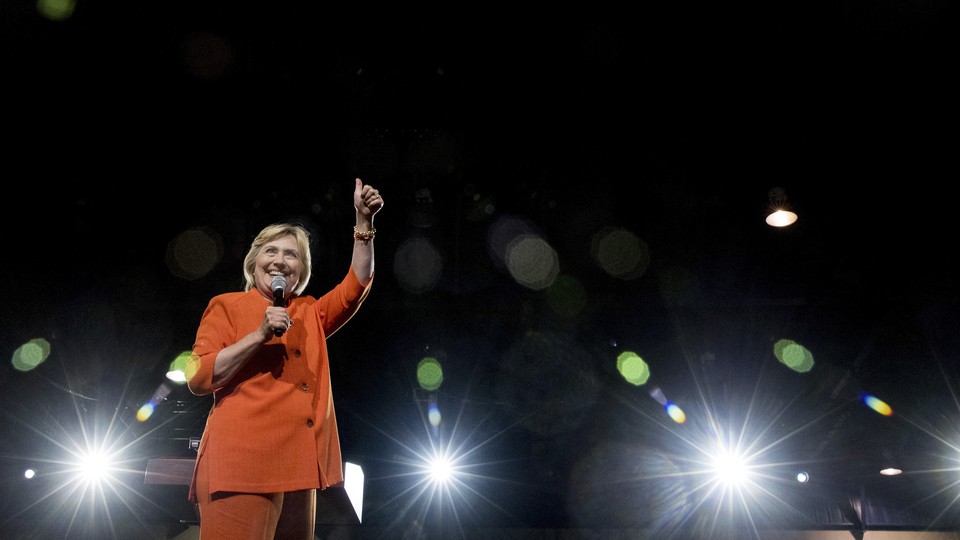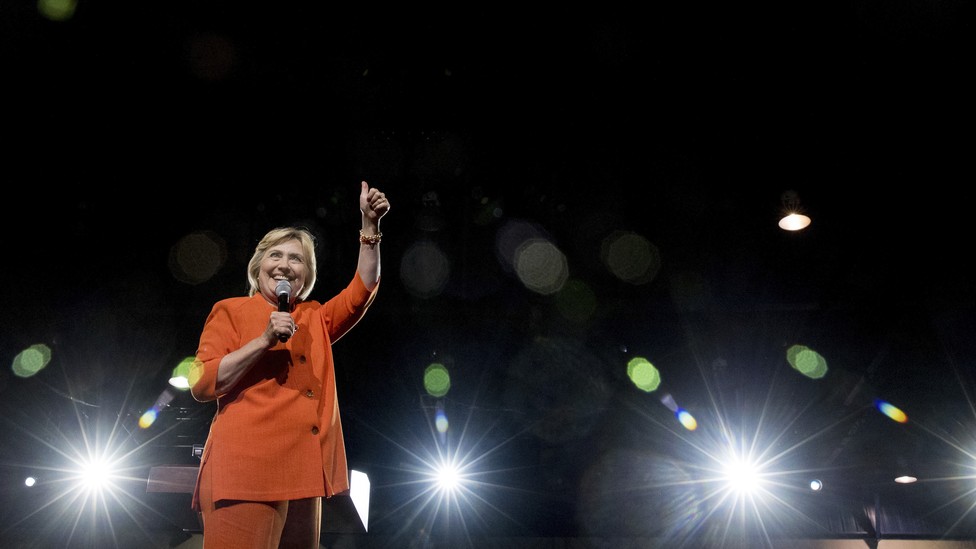 NEWS BRIEF A number of Republicans have backed Hillary Clinton in recent days, breaking away from their party and Donald Trump. Her camp has taken notice, particularly embracing Republican national-security figures. Now, the Clinton campaign has announced the launch of Together for America, which aims to "lead the Hillary for America campaign's recruitment and outreach to the growing number of Republicans and Independents who are stepping forward to endorse Hillary Clinton for president." The announcement of the group also includes new endorsements by former Secretary of Commerce Carlos Gutierrez, former Director of National Intelligence John Negroponte, and former Congressman Chris Shays, among others.
The decision by some Republicans to publicly support Clinton follows a divisive primary season that has revealed a deeply divided GOP. On Monday, 50 former Republican national-security officials signed a letter saying the Republican nominee "would be the most reckless president in American history." Senator Susan Collins concurred. Following an op-ed in The Washington Post, she told CNN that Trump would make the world "more dangerous." The campaign has released a 30-second ad echoing this argument, featuring conservatives who say Trump is "too dangerous" to be president.
The launch of Together for America is the Clinton campaign's latest move to embrace Republicans uneasy with Trump. The organization has been in development for some time now, Politico reports:
The idea of a "Republicans for Hillary" group has been kicking around since early in the year, campaign insiders said, when it first became clear that Trump had a real shot at becoming his party's nominee.

The campaign identified members of two distinct groups from outside of politics whose support could be especially helpful to Clinton—former GOP administration officials with national security bona fides who could speak to Trump as a global threat, and leading Republicans in the business community who could highlight the economic turmoil Trump would create as president. …

Armed with lists of potential targets compiled by the campaign—current and former CEOs of major companies—they made purposefully soft pitches, trying to gauge who might be open to supporting the Democratic nominee.
The Clinton camp has embraced the image put forth by her Republican supporters—particularly that she is strong on defense—while also making attempts to appeal to Bernie Sanders supporters.
As my colleague Clare Foran noted, it's likely that more Republicans will come out against Trump ahead of Election Day. With the launch of Together for America, it appears the Clinton camp is prepared to welcome them with open arms.