Gaffe Track: Hillary's Enunciation Taxes Our Hearing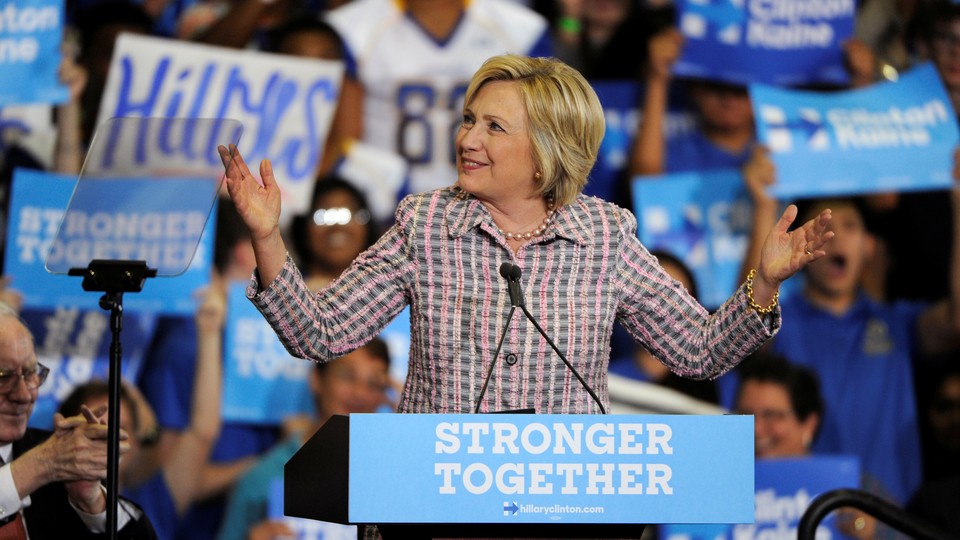 Editor's Note:
This article previously appeared in a different format as part of The Atlantic's Notes section, retired in 2021.
The candidate: Hillary Clinton
The gaffe: Speaking in Omaha on Tuesday, the Democrat said, "Trump wants to cut taxes for the super rich," she said, to boos. "Well, we're not going there, my friends. I'm telling you right now, we're going to write fairer rules for the middle class and we"—here's where things get interesting. Some people heard what she said as "are going to raise taxes for the middle class." But on a closer listen, she's clearly saying "aren't."
The defense: Even if Clinton had said "are," it would be a clear slip of the tongue, not a declaration of policy. Clinton has promised not to raised taxes on anyone making up to $250,000—significantly higher than most reasonable definitions of the middle class, although anti-tax groups argue she'd do so anyway through backdoor methods.
Why it matters (or doesn't): Some conservatives will take this as a Kinsley gaffe, the classic variety in which a candidate accidentally tells the truth, but substantively, there's not much here. Not since Fritz Mondale has a Democratic candidate been willing to say he or she will raise taxes on the middle class, and Mondale got shellacked. Clinton's not about to emulate him.
The lesson: Mumbles risk grumbles and campaign fumbles.