You Can Go Home Again
After two-and-a-half decades in Washington, D.C., a political journalist heads back to Detroit to join in the revival of his native city.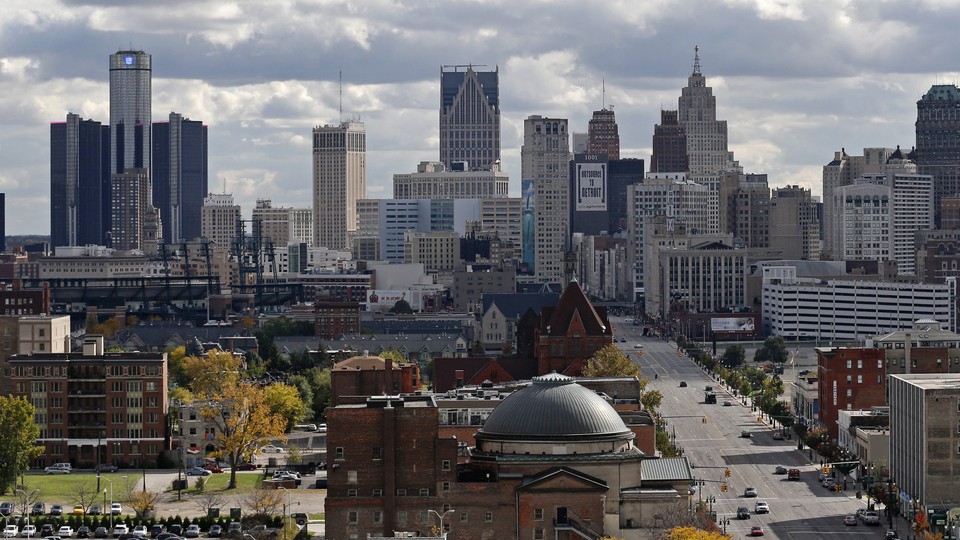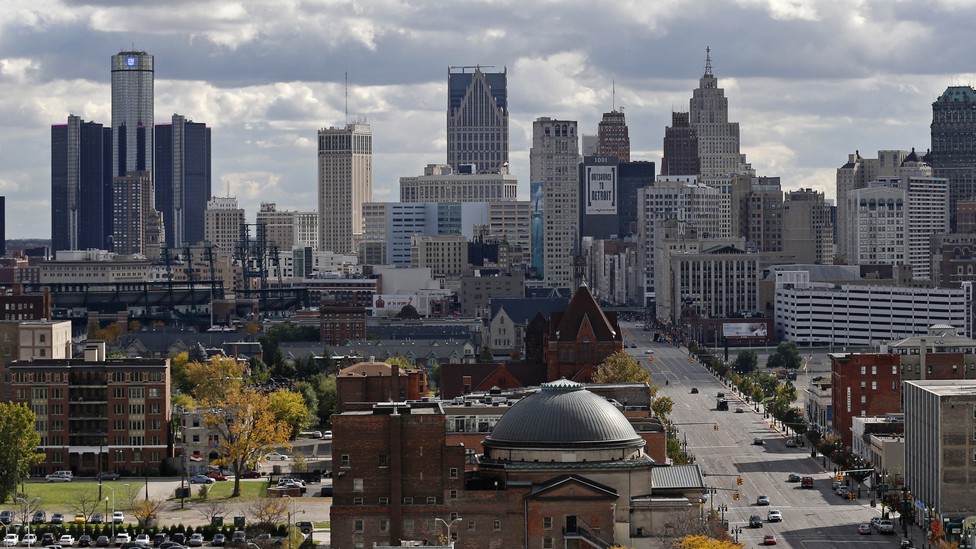 I left my hometown of Detroit in 1985 to accept the only job I could find out of college, a cops-and-courts beat in Hot Springs, Arkansas. It eventually led me to Little Rock, where I covered a young governor named Bill Clinton. I got to know his wife, Hillary Clinton, too.
In January 1993, while the Clintons travelled to Washington for his inauguration, my family moved, too: The Associated Press thought the few contacts I had in the Clinton world might prove useful on the White House beat.
I've had a great ride in Washington—more lucky than good, and blessed with extraordinary editors and colleagues. Atlantic Media's visionary owner, David Bradley, allowed me the privilege of working for National Journal and The Atlantic since leaving the AP in 2010. But now it's time to start anew where I started out—to move back to Detroit, the place my wife, Lori, and I never stopped calling home.
In the past three decades, we returned so often to visit our families in Michigan that our eldest daughter, Holly, born in Arkansas and raised in suburban Washington, decided after college to move to Detroit, where she has started a career and a family. Her younger sister, Gabrielle, attends Michigan State Law. Their brother, Tyler, misses his sisters and extended family in Michigan.
Our family cottage in Michigan's northern woods stands empty too often.
But there is more to this move than nostalgia. It comes with an exciting career change. In Detroit, I will be the associate publisher of Crain's Detroit Business, a media brand devoted to telling the story of southeast Michigan's economic trials and transformation.
For the first time in my lifetime, my hometown has a chance to rebound from decades of decline—thanks to the cooperative energies of political leaders like Mayor Mike Duggan, business leaders like Dan Gilbert and Christopher Ilitch, and an influx of purpose-driven entrepreneurs. It's thriving because of people like Khali Sweeney, who uses boxing lessons to get kids into his after-school education program, and David Kirby, a Brooklyn-born millennial who defied political and economic conventions to open a local-foods market on Detroit's gritty east side.
Whenever I come home, whenever I talk to people like Sweeney and Kirby, I'm reminded of what my colleague James Fallows chronicled in his March cover story for The Atlantic. He found surprising sources of strength in every community that belie the grim portrait of America painted by opportunistic politicians and social scolds. "What Americans have heard about the country since Deb and I started our travels is the familiar chronicle of stagnation and strain," Fallows wrote of the 54,000-mile reporting trip he took with his wife. "The kinds of things we have seen makes us believe that the real news includes a process of revival and reinvention that has largely if understandably been overlooked in the political and media concentrations on the strains of this Second Gilded Age."
The real news in Detroit is revival and reinvention, and we'd like to be a small part of it. While I've written extensively about institutional reform and the unique optimism and purpose of the millennial generation, the bulk of my work in Washington has been focused on political corruption, dysfunction, and decay. Even from Detroit, I hope to find the time, from time to time, to write for The Atlantic on the Clinton-Trump election.
I'm proud of my work in Washington. But the action is at the local level, where innovation isn't a talking point; it's a way of life.
And so we're moving to Detroit this fall. You can go home again. We will go home again, knowing the life we left behind 30 years ago is gone, but that we can help build anew.
Each fall, my new company organizes a conference for hundreds of "expats" from around the globe, Detroit natives like myself who fled the city during its slow decline, which some date to the riots 50 years ago this month. Crain's calls the conferences a "Detroit Homecoming," and the next one begins September 14, at the epicenter of the presidential campaign.
I've attended before as an expat.
This year, I will be home for it.