Donald Trump, Aerospace Engineer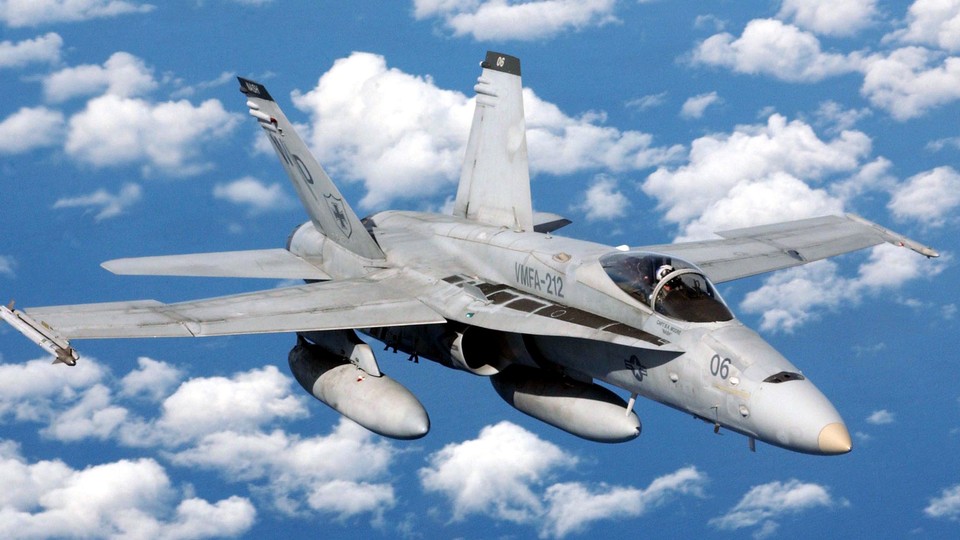 Editor's Note:
This article previously appeared in a different format as part of The Atlantic's Notes section, retired in 2021.
In an item earlier today I quoted a Boeing engineer who was dumbfounded / amused by Donald Trump's off-hand comment that he "never liked that plane, structurally" about the mighty Boeing 777.
Several people have written in to say that maybe we're not giving Trump full credit. Perhaps news of some other airplane crash might have been on the screen when it caught his eye and occasioned this remark. (Sample letter after the jump.) The possibilities include:
A Navy F-18 that crashed on a training flight in Nevada not long before Trump's interview. Fortunately the pilot parachuted to safety.
A twin-engine Piper Seneca aircraft that crashed near Sedona, Arizona, on a nighttime flight around the same time. Unfortunately the 76-year-old pilot, the only person aboard, was killed.
The Emirates 777 that crash-landed in Dubai, fortunately with relatively few casualties. This is the one the Boeing staff assumed Trump was talking about.
So we're left with these choices:
- Trump was questioning the structural fitness of one of Boeing's best-selling and (on the evidence) structurally soundest models. After the 777's introduction in the mid-1990s, its first fatal episode was the pilot-error Asiana crash into a runway at SFO three years ago; or
- Trump was saying he "never liked that plane, structurally" about the Navy's workhorse F-18, which first flew back in the 1970s and which has had critics of its cost, complexity, and design, but not on grounds that people "never liked it, structurally"; or
- He was reacting to a light-airplane crash at nighttime, in mountainous terrain, with an older pilot who was flying by himself—that is, in circumstances where "structural" problems of the airplane virtually never turn out to be relevant.
Or, something else. Just adding this to round out the explanation. I have written to Philip Rucker, of the Post, to ask if he noticed what was on TV to see which crash Trump would have been talking about.
***
Note from a reader on the which-crash-was-it mystery:
The Trump interview was conducted on August 2, according to the editor's note, and the Dubai crash was early in the morning of August 3 EST.

I think the crash was probably the Flagstaff one August 2 involving a Piper Seneca -- which perhaps makes his engineering criticism more defensible than if it was a 777, but frankly makes his distraction even more extraordinary.

One person died in that crash, sadly, but it wasn't a huge news event like the Dubai incident.
And from another reader:
If he gets elected (shudder), I'm sure we'll see Divine Leader Kim Il Trump visiting Renton or Everett to "give guidance" to Boeing workers.
And from another staffer at Boeing:
Word is he'll be visiting WA to raise money at the end of the month. Hopefully I'll have a chance to ask him for advice on ways to use topology optimization to improve the design of 3D printed structures.