Chris Christie Can't Escape Bridgegate
The New Jersey governor allegedly "lied" about his staff's involvement in the 2013 George Washington Bridge scandal, according to new court filings.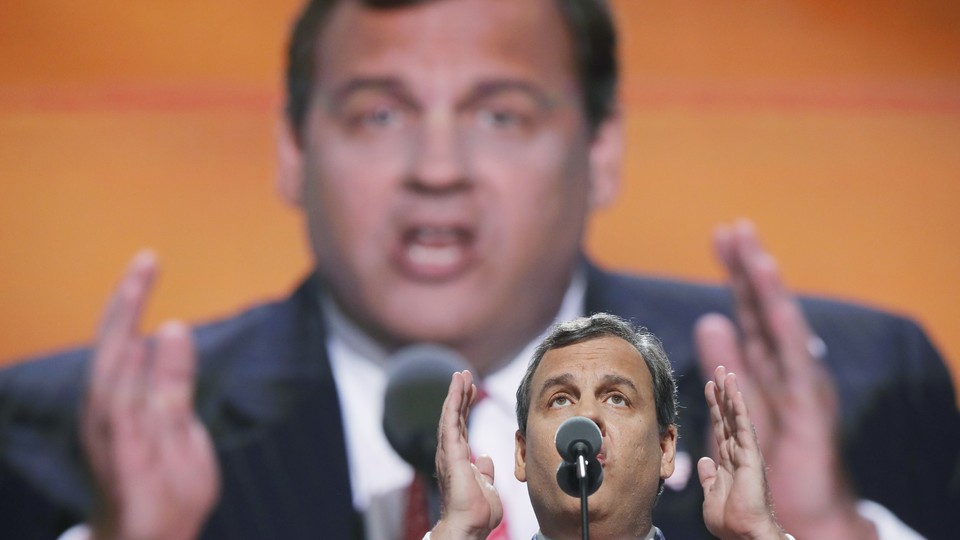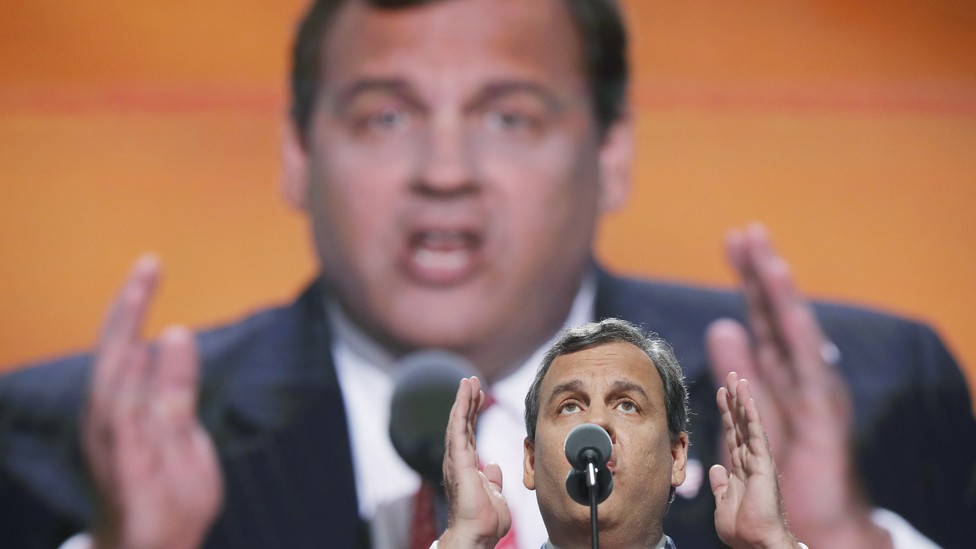 Updated on August 10 at 2:30 p.m. ET
NEWS BRIEF Chris Christie purportedly "lied" during a 2013 press conference when asked whether his aides were involved in Bridgegate, according to new court filings. That scandal, which threatened to haunt Christie during his campaign for president, involved a multi-day traffic jam in Fort Lee, New Jersey, in September 2013, when lanes on the George Washington Bridge were closed. The governor's associates allegedly orchestrated the closings in an act of political revenge against the Fort Lee mayor, who wouldn't endorse Christie's 2013 reelection.
The timing isn't great for Christie: Though he's no longer running for president, he's a key surrogate for Republican nominee Donald Trump and is heading up his White House transition team. Christie is also widely suspected to be angling for a position in Trump's future cabinet. But Wednesday's filing could potentially damage his chances at having a political future with Trump.
Wednesday's revelation comes from text messages exchanged between Christina Renna, Christie's former director of intergovernmental affairs, and Peter Sheridan, then a staffer on Christie's reelection campaign, while they watched the December 2013 press conference.
Christie, who's never been brought up on charges related to Bridgegate, was asked by a reporter whether he could say "with certainty that someone else didn't on your staff or in your administration act on your behalf for the lane closures for political retribution." In response, Christie was firm: "I have absolutely no reason to believe that." Members of his senior staff "all assured me" they had no knowledge about the incident, and his campaign manager, Bill Stepien, "assured me the same thing." While Christie went back-and-forth with reporters, Renna messaged Sheridan. Here's their text exchange, according to the filings:
Ms. Renna: "Are you listening? He just flat out lied about senior staff and Stepien not being involved."

Mr. Sheridan: "I'm listening."

Mr. Sheridan: "Gov is doing fine. Holding his own up there."

Ms. Renna: "Yes. But he lied. And if emails are found with the subpoena or ccfg [referring to Christie's reelection] emails are uncovered in discovery if it comes to that it could be bad."
Christie has long maintained he wasn't involved in Bridgegate, and on Wednesday morning he disputed the veracity of Renna's messages. The Associated Press reports:
Speaking to reporters in New York after appearing on a sports talk radio show Wednesday morning, Christie denied the claim that he lied.

"I absolutely dispute it. It's ridiculous. It's nothing new," Christie said. "There's nothing new to talk about."

He also noted that the information came from a filing from a defense lawyer and wasn't from someone who was under oath.
A Christie spokesman doubled down on the governor's defense. "The governor's statements have been clear," the spokesman, Brian Murray, said in a statement. "Nothing contained in this text message changes that in any way. He stands by those statements completely and unequivocally."
According to a Politico report, Stepien, Sheridan, and Renna haven't seen charges or been "directly implicated" in the Bridgegate fallout. Bill Baroni, a Port Authority executive Christie appointed and whose lawyer submitted the filings, and Bridget Kelly, Christie's former deputy chief of staff, were indicted in May 2015 on conspiracy charges. A third Christie associate and Port Authority appointee, David Wildstein, was also indicted and pled guilty, acknowledging that the lane closings were an act of vengeance against Democratic Fort Lee Mayor Mark Sokolich.
Christie can probably expect Bridgegate to continue dogging him in the coming weeks and months. Baroni's legal team is currently trying to gain access to the cell phone Christie used in 2013, and Baroni's and Kelly's court trial is slated to start in September.