Trump Time Capsule #58: IRS Audit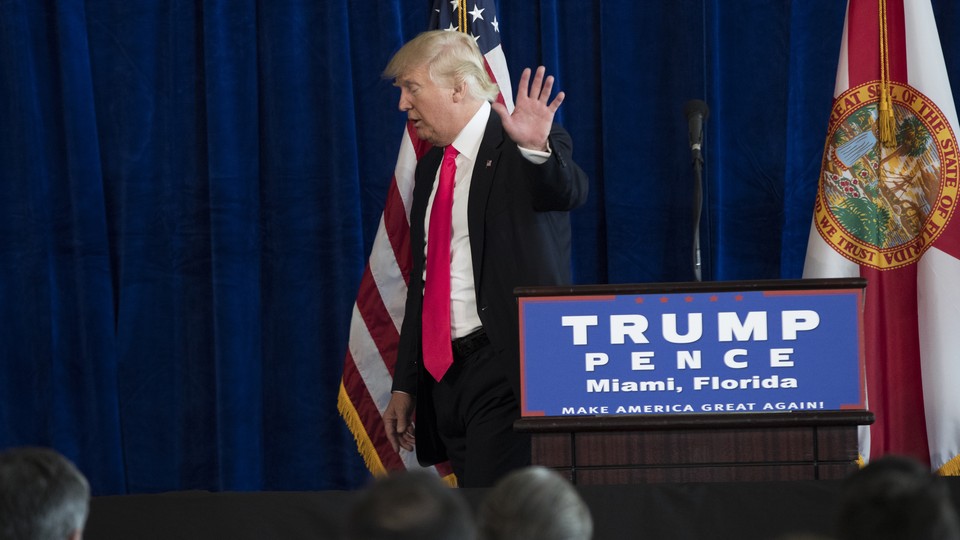 Editor's Note:
This article previously appeared in a different format as part of The Atlantic's Notes section, retired in 2021.
In a press conference right now, Donald Trump says that he'd be happy to release his tax returns but can't "while the audit is continuing." So he can't put them out before the election.
The IRS has maintained all along that the audit status has nothing to do with whether the returns can be released. As The Hill and many other outlets noted early this year:
"Nothing prevents individuals from sharing their own tax information," the IRS said in a statement.
As a reminder:
It's 103 days until the election;
Major party nominees in modern (post-Nixon) times have understood release of tax returns and believable medical reports to be part of the basic price-of-entry for the general election campaign. Trump has done neither. (If you've forgotten about his ludicrous "medical" report, check it out here.)
Four years ago, Trump was even scolding Mitt Romney for taking so long to release his returns:

This is entirely apart from any question of where Trump gets his money, what Russian operators are or are not doing, or anything else of the sort. Entirely apart from those issues, this is part of the basic bargain with the public of national-level campaigning. Candidates are asking the public to grant them control of the enormous powers of national government.  In return the public properly asks to know as much as possible about the candidates.
So: the reason Trump is giving for not releasing his taxes is flat-out false, according to the authority most likely to know: the IRS. Neither the press nor the public should accede to his attempt to normalize this stance.