Trump Time Capsule #46: Maybe Recycling Is a Family Tradition?
Editor's Note:
This article previously appeared in a different format as part of The Atlantic's Notes section, retired in 2021.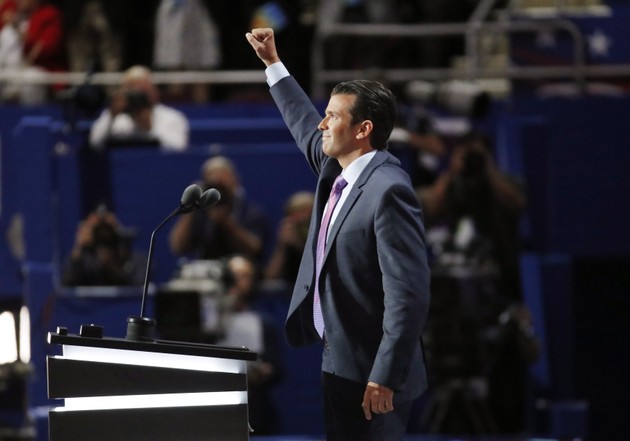 Even as I type, Donald J. Trump Jr's speech on his father's behalf at the Republican convention is receiving lots of praise on the cable shows.
Unfortunately it appears that for a second night in a row, a member of Donald J. Trump Sr.'s nuclear family may have recycled material in a prime-time speech.
Here is the original catch from The Daily Show:
And here is the preceding story from the American Conservative, which matches Donald Trump Jr.'s speech in some distinctive phrases.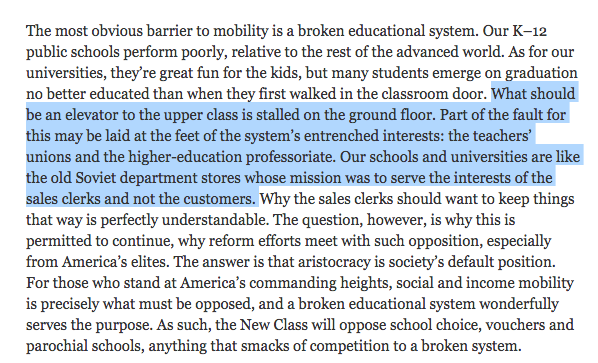 The highlighted passages match phrases Trump Jr. used in his speech tonight (I don't yet see an online version of the full text).
***
It appears from still-ongoing late-night Twitter traffic that the author of the American Conservative article, Frank Buckley, might have been involved in Trump Jr.'s speech and recycled his own words. In any case, he has said cryptically that the situation "wasn't stealing." That would make it different from the Melania Trump / Michelle Obama situation, and more in Jonah Lehrer-type territory.
But if you were giving a major prime-time speech, 24 hours after your stepmother ran into a buzzsaw for misappropriated material, wouldn't you be a little bit careful about this? Wouldn't you say, "What one writer has called" or "It has been said" or something of that sort? Wouldn't you think: OK, before anything else, I can't keep the plagiarism story going?
And for what it's worth, as someone who has written both magazine articles and political/presidential speeches, I'll say that this is something you don't do this way. You don't recycle, without attribution, things you've written and let someone else present them as his or her own words. At least I haven't done it myself or previously known of people doing this.
Is this incompetent? Entitled? I don't know. More details to come. But on a night in which we had one featured prime-time speech about Lucifer, and another about the plight of the avocado industry, this is one of the hardest-to-believe aspects of all. Why even risk controversy of this sort, when it would be so easy to avoid?