The Atlantic Politics & Policy Daily: The Announcement Will Be Tweeted
Donald Trump said—via Twitter—that he's picking Indiana Governor Mike Pence as his running mate.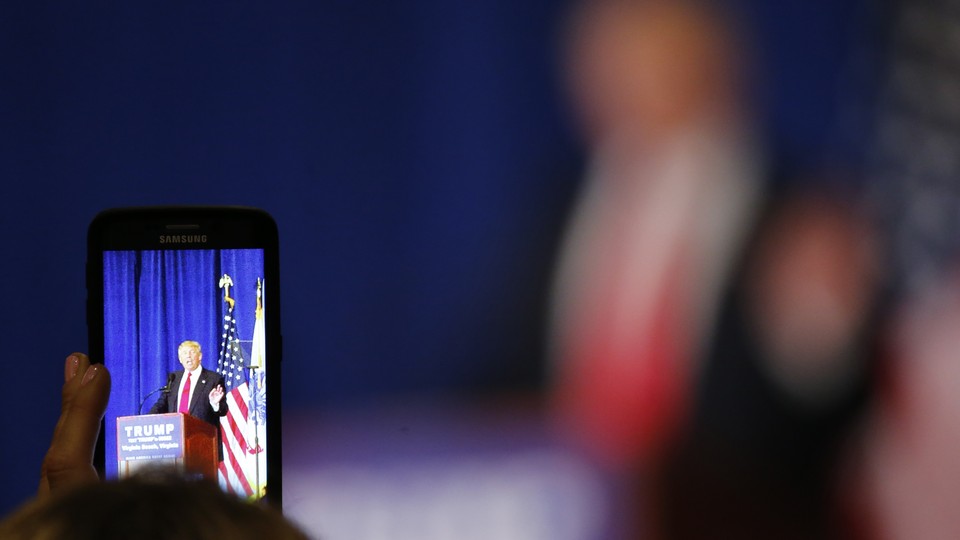 Today in 5 Lines
President Obama called Thursday's terror attack in Nice, France, that left more than 80 people dead "sickening" and "appalling." Donald Trump chose Indiana Governor Mike Pence as his running mate in an announcement over Twitter. The Hillary Clinton campaign and the Democratic National Convention Committee announced President Obama, Vice President Biden, and Bernie Sanders will be among the speakers at the party's national convention in Philadelphia. Congress de-classified 28 pages of information on the 9/11 terror attacks. Federal officials announced that the U.S. Justice Department will review the police department's response to the massacre in Orlando in June. An apparent coup is underway in Turkey, said Prime Minister Binali Yildirim on state television Friday.
---
Today on The Atlantic
Tracking the Crime Rate: Did the murder rate increase or decrease between 1985 and 2014 in the United States? Test how your perception of crime and safety in America compares to reality. (Andrew McGill)

Tim Scott Speaks Up: The only black Republican in the U.S. Senate delivered a speech on the chamber floor Wednesday, describing his personal experiences with police and asking colleagues not to ignore the struggles of black Americans. (Conor Friedersdorf)

Trump, Ryan on a Crash Course: The Republican party is being driven by Donald Trump's brash, angry rhetoric in defense of working-class people, as well as House Speaker Paul Ryan's economic vision that will likely harm them. (Derek Thompson)
The Atlantic is headed to the conventions! You can sign up for our daily convention newsletter here, or find out about our events in Cleveland or Philadelphia. And follow stories throughout the day with our Politics & Policy portal.
---
Snapshot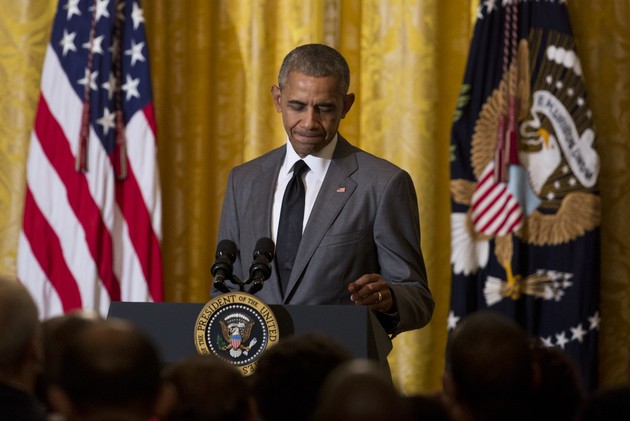 ---
What We're Reading
Finding Her Voice: Despite Hillary Clinton's wealth of experience in politics, her aides say she still struggles to reach voters with campaign messaging. Will she find a message that sticks in her convention speech? (Annie Karni, Politico)
Ryan Is Crossing His Fingers: In an interview with NPR, the House Speaker Paul Ryan continued to knock Donald Trump for his controversial tone but said he has faith that the presumptive GOP nominee will "endeavor to try" to make his rhetoric more inclusive. (Jessica Taylor, NPR)
RIP #NeverTrump: Anti-Trump delegates on the Republican National Convention Rules Committee wanted to find a way to unbind convention delegates—but their efforts failed, effectively bringing an end to the #NeverTrump movement. (James Arkin, Real Clear Politics)
A Common Denominator: The perpetrators of recent incidents of mass violence all have one thing in common, argues New York Magazine's Rebecca Traister: a history of violence and grievances against women. (Rebecca Traister, New York Magazine)
Troubling Findings in the Tar Heel State: New voting laws in North Carolina prohibit voters from casting ballots outside of their assigned precincts in an effort to prevent voter fraud. But if a federal court upholds the laws, an estimated 29,000 votes might not be counted in this year's presidential election. (Julia Harte, Reuters)
---
Visualized
'Feeling Like Donald Trump Back in the Day': Artists have been referencing the businessman in hip-hop music since the early 1990s in a largely positive way. But their tune appears to be changing. Explore some of the lyrics here. (Allison McCann, FiveThirtyEight)
---
Question of the Week
The winner of this week's question is Deb Bell, who suggested that Bernie Sanders's Pokémon name would be "Curmudju." Nice work, Deb.
Honorable mention: Tucker Perry, who came up with "Electabern."
Bonus: Here's Hillary Clinton with a Pokemon Go reference.
-Written by Elaine Godfrey (@elainejgodfrey)