The Atlantic Politics & Policy Daily: Say 'Cheese and Party Unity'
Republicans kicked off their national convention in Cleveland.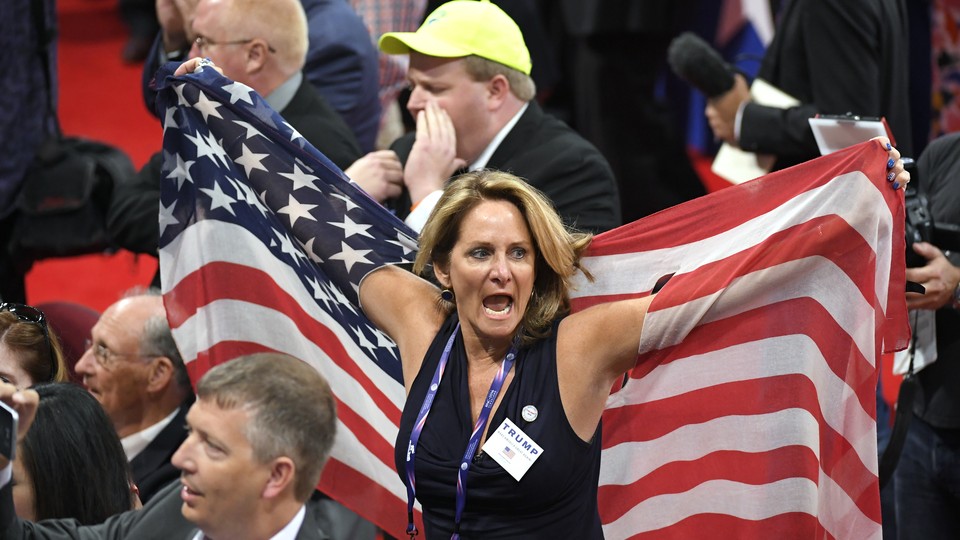 Today in 5 Lines
The Republican National Convention kicked off in Cleveland with the theme "Make America Safe Again," following a series of shooting incidents across the country in recent days. Republicans also marked the occasion with a photo.  Across the state, Hillary Clinton condemned recent violence in a speech at the annual NAACP conference, saying "This madness has to stop." Louisiana Governor John Bel Edwards said in a press conference that Gavin Long, the gunman who shot and killed three police officers in Baton Rouge on Sunday, came to the state specifically to kill law enforcement. A judge acquitted Baltimore Lieutenant Brian Rice of all charges in the Freddie Gray case. Rupert Murdoch and his sons reportedly decided to remove Roger Ailes as the head of Fox News.
---
Today on The Atlantic
Let the Games Begin: The 2016 Republican National Convention is underway in Cleveland, Ohio, and tensions are already running high. Keep it here for live updates tonight and throughout the week.

The Miracle Drug: Health care is getting more and more expensive, and deaths from opioids have recently hit an all-time high. One cheap and effective solution? Medical marijuana. (Vann Newkirk II)

Failure and Foreshadowing: Zika has proven to be much worse than health officials initially feared, but Congress still failed to approve funding to combat the virus. Scientists say they will continue to look to Congress for emergency funds in the future, but if Zika hasn't forced them to act, what will? (Adrienne LaFrance)
The Atlantic is at the conventions! You can sign up for our daily convention newsletter here, or find out about our events in Cleveland or Philadelphia. And follow stories throughout the day with our Politics & Policy portal.
---
Snapshot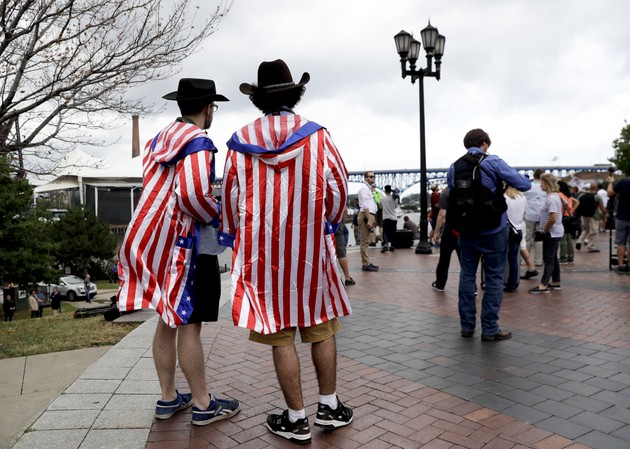 ---
What We're Reading
The Buckeye State and the GOP Go Way Back: The roots of the Republican party can be traced back to a gathering in Wisconsin in 1854. But Ohio, too, played an important role in the formation of the party platform: A state lawyer was responsible for emphasizing the idea that all men are created equal. (Lily Rothman, Time)
Trump's Dr. Frankenstein: Tony Schwartz ghostwrote The Art of the Deal, a wildly successful book that served to characterize Trump as a charming tycoon with an aptitude for compromise. Now he regrets it. (Jane Mayer, The New Yorker)
It's Never Too Early: Scott Walker schmoozed with Iowa delegates at the Republican National Convention Monday morning, in a show of support for Donald Trump. But the Wisconsin governor also seems to be laying the framework for something else: a potential 2020 presidential bid. (Tim Alberta, National Review)
Stronger Together: Here's how Hillary Clinton and Barack Obama formed an unlikely, historic political partnership, as they attempt to protect the Democratic establishment. (Glenn Thrush, Politico)
You Say You Want a Revolution: Much of the language used in the 2016 presidential election has been blatantly sexist: memes comparing Heidi Cruz to Melania Trump; buttons referencing Monica Lewinsky; disparaging comments about Megyn Kelly. If Hillary Clinton becomes president, will it mean a revolution for American women? (Jeva Lange, The Week)
---
Visualized
The Trump Transformation: The businessman has come a long way from being a reality TV star to being the star of the Republican National Convention. Check out this timeline to see how he did it. (Matthew Yglesias, Javier Zarracina, and Sarah Frostenson, Vox)
---
Question of the Week
What song should Donald Trump come out to when he walks on stage Thursday night at the Republican National Convention? Submit your answers by Thursday afternoon for consideration—no cheating!
Send your answers to hello@theatlantic.com or tweet us @TheAtlPolitics, and our favorites will be featured in Friday's Politics & Policy Daily.
-Written by Elaine Godfrey (@elainejgodfrey)