The Atlantic Politics & Policy Daily: Sanders Is On the Road Again—With Clinton
The Vermont Senator will be joining the presumptive nominee at a rally in New Hampshire on Tuesday.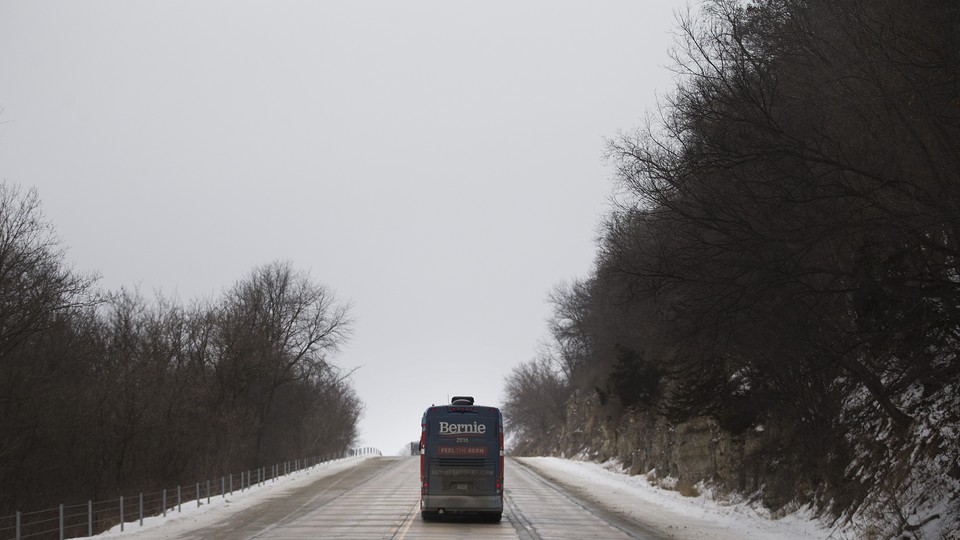 Today in 5 Lines
On the campaign trail, Donald Trump, flanked by Chris Christie, presented a 10-point plan for improving the U.S. Department of Veterans Affairs, and Bernie Sanders announced he'll join Hillary Clinton at a rally on Tuesday in New Hampshire. The United States will deploy 560 more troops to Iraq for logistical and infrastructure support, Defense Secretary Ash Carter said. Former Indiana Senator Evan Bayh will run for the state's open Senate seat. And the Republican Party platform committee met in Cleveland, where a subcommittee voted to remove a reference to the Trans-Pacific Partnership.
---
Today on The Atlantic
A Single Fist, Raised: After a long week of violence and racially charged political discourse in America, Vann Newkirk II explains why Serena Williams's championship at Wimbledon was just what black Americans needed to see.

'Trump Is Whoever You Want Him to Be': Will he build a real wall between the U.S. and Mexico—or just a virtual one, like his Republican defenders say? Will he ban Muslims, or is that "just a suggestion?" Trump supporters might find it hard to decide what to believe. (David Graham)

Crazier Than Cleveland: A country in crisis, a fundamental choice, a pre-convention delegate party. Here's a sneak peek at what a contested GOP convention might look like, from the imagination of Mitt Romney's chief campaign strategist. (Stuart Stevens)
Follow stories throughout the day with our Politics & Policy portal.
---
Snapshot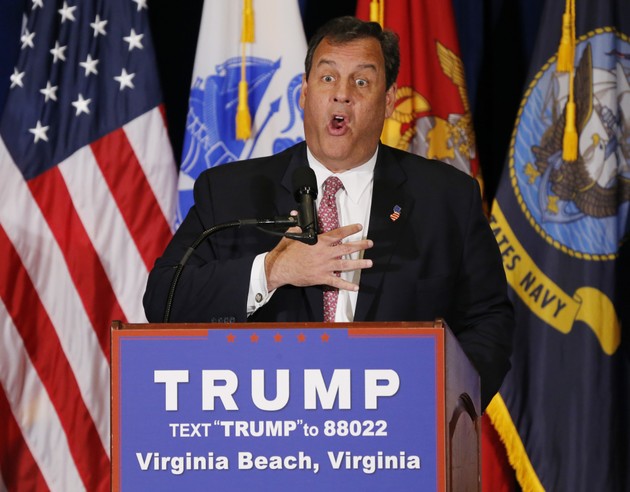 ---
What We're Reading
Clinton's Cash Cow: Upon entering the political speech-making circuit, former president Bill Clinton began making unprecedented demands: more cash and pre-screened questions. (Evan Halper, Los Angeles Times)
Can McCain Survive Trump?: Between attacks from the hard-right Trump supporters and hits from Democrats attempting to turn the state blue, the Arizona senator is in for the race of a lifetime. (Jim Newell, Slate)
The Problem With Pastor Paula: The Christian televangelist and Donald Trump's spiritual adviser believes she has enough political and religious clout to get American evangelicals to support the Republican Party's presumptive nominee. But many Christian leaders remain unconvinced. (Katie Glueck, Politico)
Listener-in-Chief: The way Hillary Clinton is described by friends and colleagues isn't always reflective of the Clinton seen campaigning for president. The thing people don't see? She's an exceptional listener. (Ezra Klein, Vox)
What's In It for Mike Pence?: Accepting a vice presidential nomination from Donald Trump would be the Indiana governor's ticket out of a tough reelection challenge and set him up for a presidential run in 2020 or 2024. (Eliana Johnson, National Review)
---
Visualized
America the Great: Donald Trump promises that he'll "Make America Great Again." But this short video shows that people seem to have different ideas of America's golden age. (Daniel Lombroso, The Atlantic)
---
Question of the Week
Pokémon Go, a phone app that lets users catch and battle the famous fictional creatures, has picked up steam since its launch last week. If Bernie Sanders was a Pokémon, what would he be called? In case you're not a Poké-master, check out this guide to Pokémon species, for inspiration.
Send your answers to hello@theatlantic.com or tweet us @TheAtlPolitics, and our favorites will be featured in Friday's Politics & Policy Daily.
-Written by Elaine Godfrey (@elainejgodfrey)