The Atlantic Politics & Policy Daily: Mo Money Mo (Veep) Problems
Donald Trump's campaign raised over $50 million in June; meanwhile, two potential VP picks said they aren't interested in the job.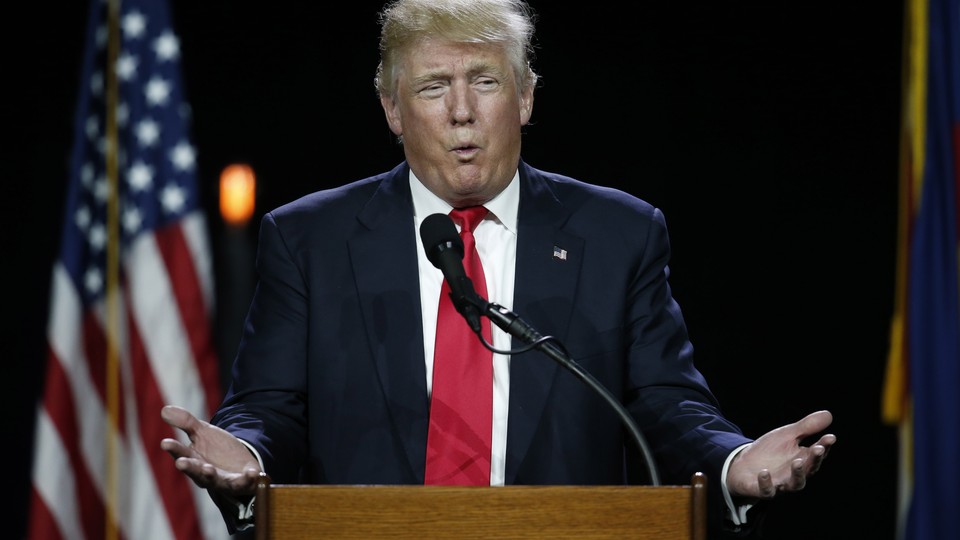 Today in 5 Lines
President Obama said that roughly 8,400 U.S. troops will remain in Afghanistan through the end of his term. Hillary Clinton introduced new measures that would provide students with free college tuition, but stopped short of making it universal, as Bernie Sanders has proposed. Meanwhile, it was a busy day for Donald Trump: His campaign announced that it raised $55 million in June—far exceeding his May fundraising sum; Wisconsin Governor Scott Walker endorsed Trump in a statement without naming him; Senator Bob Corker, who was floated as a potential VP pick, told The Washington Post he did not want to be considered for the position; and Iowa Senator Joni Ernst hinted that she won't be his running mate either. And the U.S. Department of Justice opened an investigation into the death of Alton Sterling, a black man fatally shot by police in Baton Rouge.
---
Today on The Atlantic
Clinton's One-Two Punch: The presumptive Democratic nominee hit the campaign trail with President Obama on Tuesday, a joint-appearance that revealed a new strategy: Clinton will rely on Obama to reel in Democrats, while hoping that Donald Trump keeps some Republicans from voting. (David Graham)

Academic Anxiety: Half of all doctoral students leave graduate school early, and mental illness is usually thought to be the cause. But what other factors might instigate student burn-out? And do universities have anything to do with it? (Te-Erika Patterson)

Eavesdropping on Planet Earth: Scientists will soon be able to track the whereabouts of hundreds of tagged animal species as they traverse the planet—using receivers on the International Space Station. (Ed Yong)
Follow stories throughout the day with our Politics & Policy portal.
---
Snapshot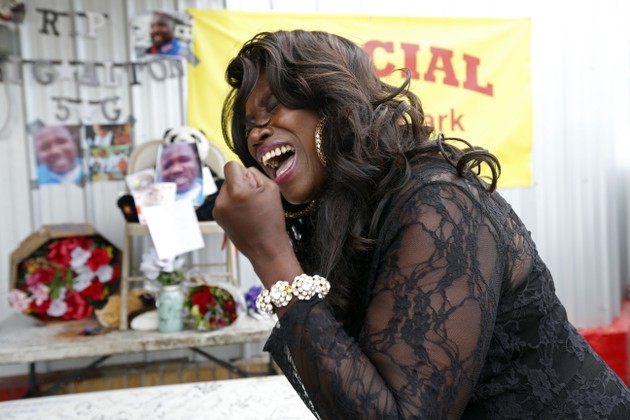 ---
What We're Reading
You Can't Sit With Us: Many down-ballot Republicans are distancing themselves from their party's presumptive nominee, and in light of recent developments in the Clinton email probe, Democratic congressional candidates are considering following suit. (Alex Roarty, Roll Call)
Is Bernie Almost Ready?: Hillary Clinton's new college-affordability proposal serves as a concession to Sanders on one of the staple issues of his campaign. But it also could be a sign of a bigger announcement: a Sanders endorsement. (Annie Karni, Politico)
Republicans Missed Their Shot: Republican national security experts had their moment to strike this week, following the FBI's statement on Hillary Clinton's use of a private email server during her time as secretary of state. But instead, all the talking points came from Donald Trump's Twitter account. (Jonathan Martin, The New York Times)
Cruz Control: The Texas senator has integrated his political, financial, and policy teams; created two new affiliated nonprofits; and is switching up his staff leadership—moves that all hint at a pivot toward the 2020 presidential election. (Eliana Johnson and Tim Alberta, National Review)
On the Defensive: In an interview with The Washington Post, Donald Trump's son, Eric Trump, said that his father gives "millions and millions and millions" to charity and called the Post "disgusting" for asking for evidence of those donations. (David A. Fahrenthold)
---
Visualized
Why Americans Join ISIS: What do the nearly 100 U.S. residents accused of attempting to join the terrorist group have in common? Hint: More than half were upset about the oppression of Muslims across the globe. (Karen Yourish and Jasmine Lee, The New York Times)
---
Question of the Week
The New York Times reports that President Obama's late-night snack of choice is a handful of almonds—seven, to be exact. If Donald Trump or Hillary Clinton became president, what would their go-to fuels be?
Send your answers to hello@theatlantic.com or tweet us @TheAtlPolitics, and our favorites will be featured in Friday's Politics & Policy Daily.
-Written by Elaine Godfrey (@elainejgodfrey)