The Atlantic Conventions Daily
Wrapping up the Democratic National Convention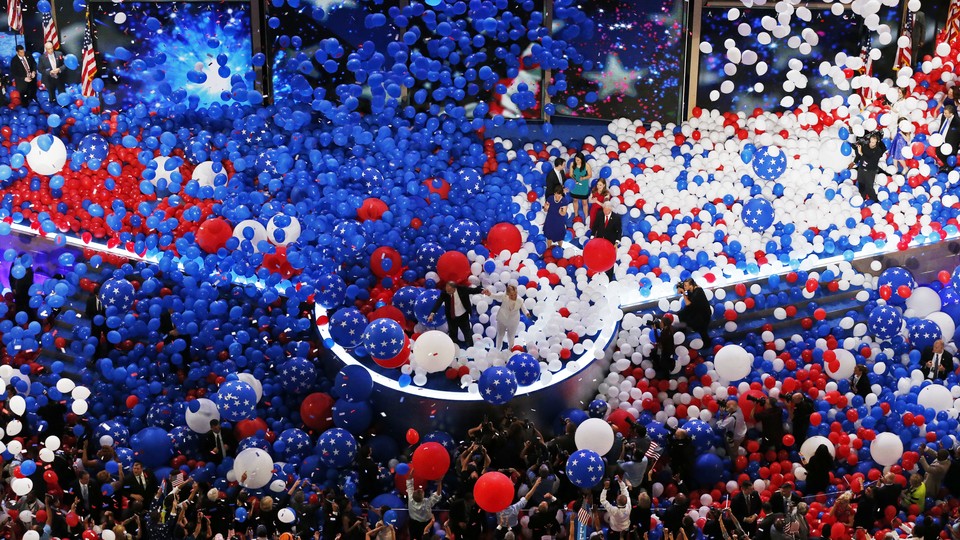 What We're Watching
After four days of speakers, performers, and even a cool card trick, the Democratic National Convention has ended.
On Thursday night, the father of a Muslim-American soldier killed in Iraq delivered a strong rebuke of  Donald Trump. Meanwhile, outside the arena, Conor Friedersdorf observed the Christian sects protesting the event.
The former First Daughter Chelsea Clinton introduced her mother, regaling the audience with tales of mother-daughter outings and dinosaur stories. While she wasn't particularly charismatic, our own Michelle Cottle writes, Chelsea painted her mother as a mother, which made her speech more successful than that of Ivanka Trump at the Republican National Convention.
When Hillary Clinton took the podium and formally accepted the Democratic nomination, she became the first woman ever to do so, ratifying a decades-old promise that all people are created equal. And while she might not be the strongest orator, our Peter Beinart writes, Clinton offered a promise: She would do her job doggedly and intelligently, in order to help Americans be the heroes of their own lives.
But will a calm message resonate in such disruptive times? We'll find out in four months.