The Atlantic Conventions Daily
Join us for the last day of the Democratic National Convention.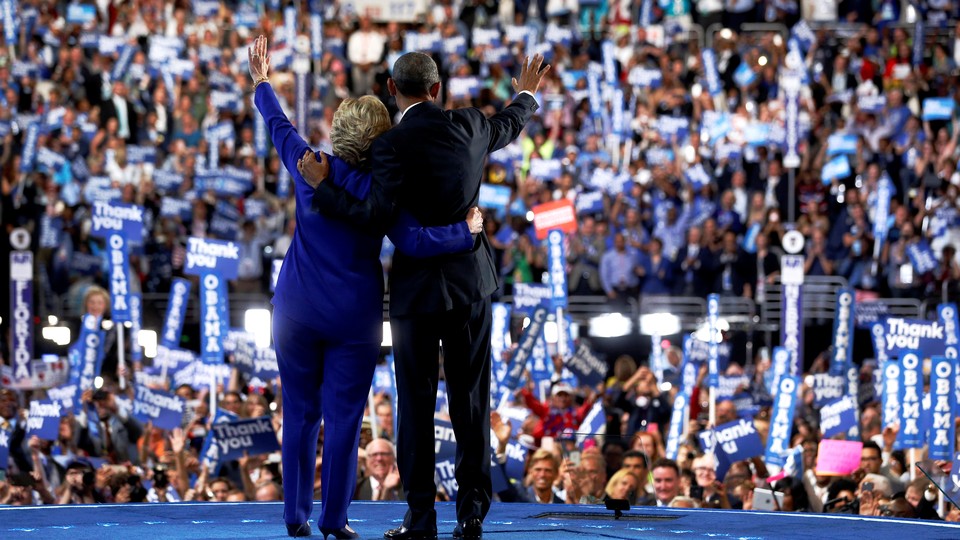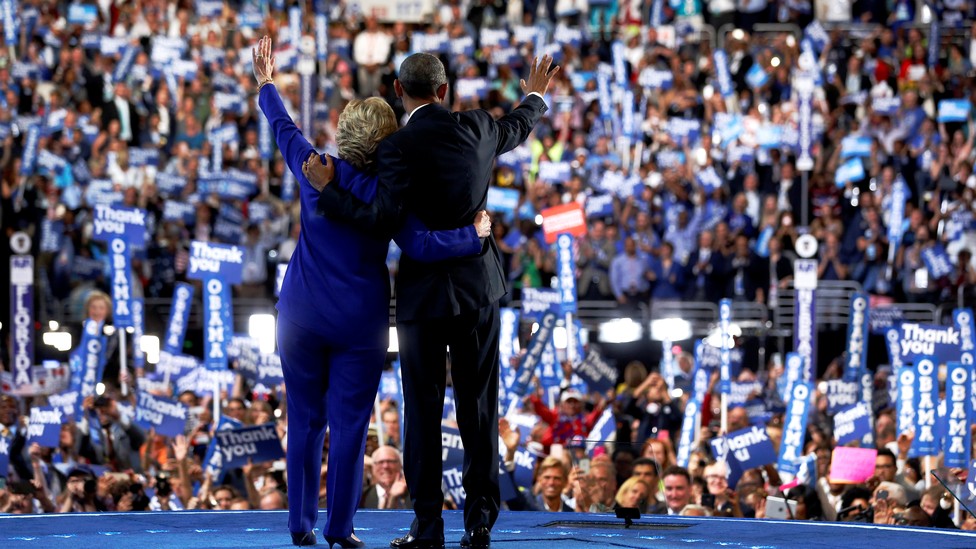 What We're Watching
On Wednesday night, President Obama recalled the past eight years in the White House and offered an optimistic vision of the future before passing the torch to Hillary Clinton. In his remarks, he also re-framed the concept of American exceptionalism, suggesting that America is a shining city under construction. Yoni Appelbaum explains how the president used his own personal history to make that appeal.
Vice President Joe Biden and Clinton's running mate, Tim Kaine, also offered glowing endorsements of the Democratic nominee—but not without a few personal touches. And former New York Mayor Michael Bloomberg made the case against "dangerous demagogues."
Alex Wagner interviewed several young Bernie supporters and found that most were actually optimistic about a Hillary Clinton presidency. Conor Friedersdorf explained why many convention-goers are viewing the election through gender and race, and Ronald Brownstein wrote about the growing gap between the Democratic party and working-class, white America.
Tonight is the final night of the national convention, and Chelsea Clinton will introduce her mother before she takes the podium as the official Democratic presidential nominee. We're covering it live here.