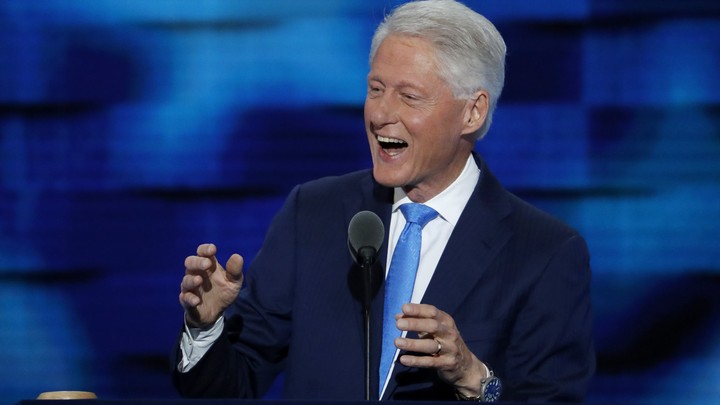 What We're Watching
Hillary Clinton became the first woman to receive the nomination of a major political party for the U.S. presidency on Tuesday night. Our own Emma Green explained why this is both a historic and fragile moment in American history.
Former President Bill Clinton offered a long (long, long) ode to his wife on Tuesday night, where he told the story of their first meeting, courtship, and eventual marriage. He reintroduced Clinton to America, Yoni Appelbaum writes, and asked the country to put her in the White House, four decades after they did the same for him. But Peter Beinart argues the former president lapsed into Trumpism when he addressed American Muslims.
Today marks the third day of the Democratic National Convention, and the speaker list is stacked: President Obama, Vice President Joe Biden, and Hillary Clinton's VP pick Tim Kaine are all slated to speak. We'll be following it live here.
Priscilla Alvarez interviewed delegate Anthony Woods, a former congressional candidate and veteran, who is familiar with the convention's theme of inclusion. And Vann Newkirk talked with some of the country's liberal mayors on their perceptions of Donald Trump.
We want to hear what you think about this article. Submit a letter to the editor or write to letters@theatlantic.com.
Elaine Godfrey
is a staff writer at
The Atlantic
, where she covers politics.