The Atlantic Conventions Daily
Join us for the first day of the Democratic National Convention.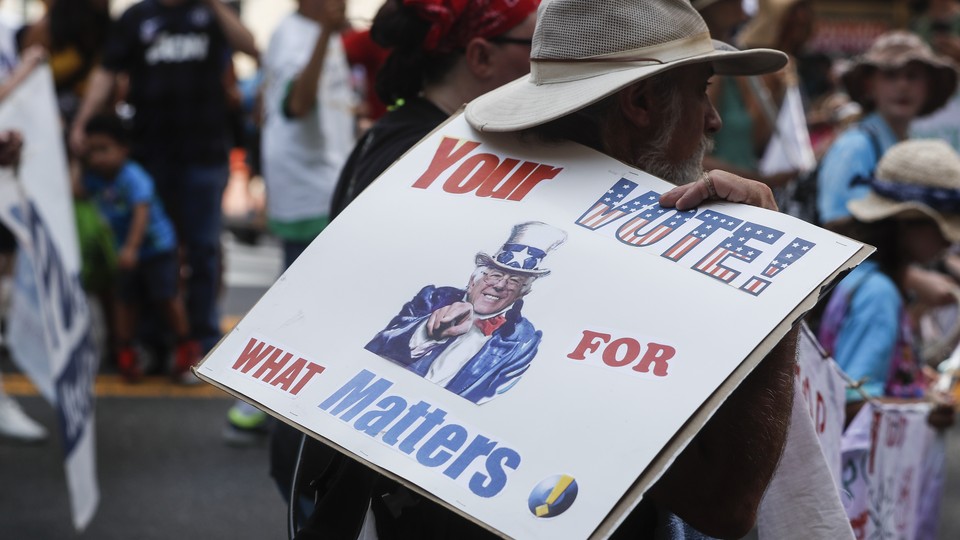 What We're Watching
The Democratic National Convention kicked off today in Philadelphia, and yet another email scandal is dogging Hillary Clinton: This time, it's a leak of 20,000 emails suggesting the DNC favored Clinton during her primary campaign, leading to the resignation of the party's chairwoman, Debbie Wasserman Schultz.
The convention's theme is "United Together," a goal that, our own Clare Foran explains, might be hard for the Democratic party to live up to. But the party is bringing out the heavyweights for opening night: Speakers include Vermont Senator Bernie Sanders, New Jersey Senator Cory Booker, Massachusetts Senator Elizabeth Warren, and First Lady Michelle Obama. (Christopher Haugh interviewed former Obama speechwriter David Litt on what it's like to write speeches for those big-time speakers.) We're covering it live here.
But how about the other people on the floor? Andrew McGill profiled a 93-year-old woman attending her eighth national convention and Clare Foran interviewed several delegates for whom this week's convention is a family affair.