The Atlantic Conventions Daily
Join us for the final day of the Republican National Convention.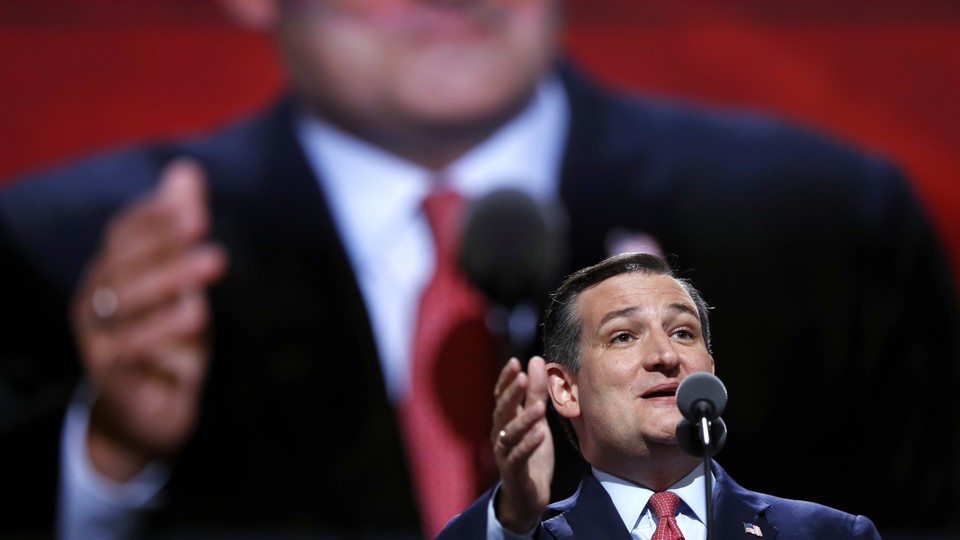 What We're Watching
Welcome to the grand finale of the Republican National Convention.
Republicans wrapped up the third day of their national convention with a slew of big-time speakers, including Eric Trump, former House Speaker Newt Gingrich, and Trump's VP pick, Indiana Governor Mike Pence. Our own Jeffrey Goldberg speculated why other influential Republicans, like Tom Cotton, Chris Christie, and Paul Ryan, are backing a man many consider unfit to be president. And Ronald Brownstein examined the range of Republican reactions to Trump—from defiance to enthusiasm.
This week was intended to show a united front, but fell short, notably when Ted Cruz's speech was met with a chorus of boos after it became apparent he wasn't endorsing the GOP nominee. But tonight is Donald Trump's moment. Can he persuade Republicans to coalesce behind him?
Ivanka Trump will introduce her father before he takes the podium. Real-estate investor Tom Barrack is also expected to speak, along with PayPal founder Peter Thiel, who our Robinson Meyer called an "old-fashioned Libertarian with a techno-futurist bent." Join us for live updates of the event here.
For an inside look at the festivities in Cleveland, check out this photo gallery, and read Adrienne Green's interview with the woman in charge of preparing the gathering.