The Art of Deception
Donald Trump's Republican National Convention speech was full of misleading statements, twisted facts, and false characterizations.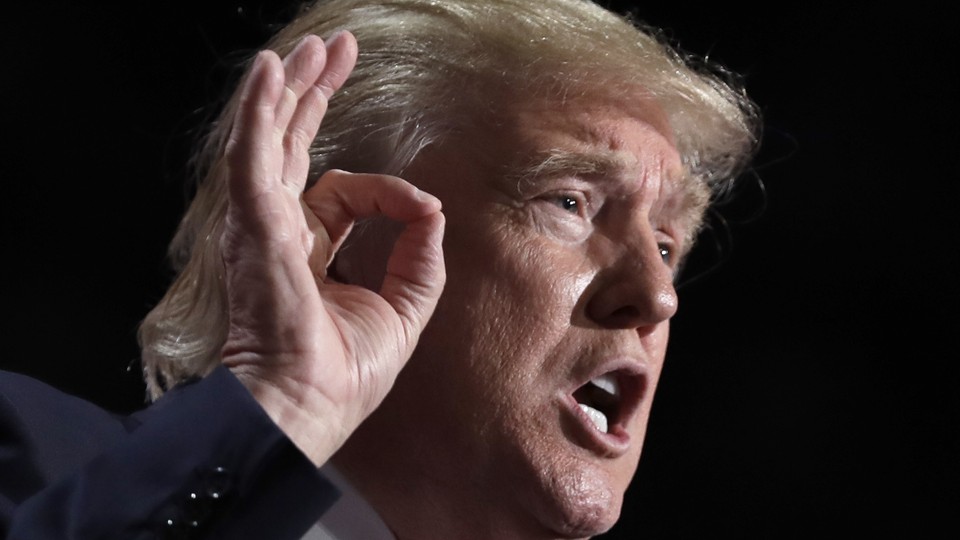 "Here, at our convention," Donald Trump said while accepting the Republican presidential nomination, "there will be no lies." Then he lied: "I alone can fix it," Trump said of a nation he described as a grim, crime-infested dystopia.
The man who made hyperbole and deception the art of his business dealings delivered an address filled with empty promises, insisting that oft-deceived Americans must learn to trust him.
"Together," he started, "we will lead our party back to the White House, and we will lead our country back to safety, prosperity, and peace. We will be a country of generosity and warmth. But we will also be a country of law and order."
Generous? Trump is famously stringy with his own money. Warm? Publicly, anyhow, he is a blustering bully. And this is already a country broadly operating under the rule of law, despite Trump's efforts to hype rising crime rates.
"I have a message for all of you," he said. "The crime and violence that today afflicts our nation will soon—and I mean very soon—come to an end."
No president—no one person—can eliminate crime. Nobody can fix the nation's problems alone. Trump is either knowingly inflating his import or the United States is just 270 electoral votes away from putting a megalomaniac in the Oval Office, a cotton candy-haired Mussolini.
"A change in leadership is required to produce a change in outcomes," Trump declared. "Tonight, I will share with you my plan [of] action for America."
There was no plan—no specific policies, anyhow. Just word salads like, "The most important difference between our plan and that of our opponent, is that our plan will put America first."
What plan? And exactly what country does Trump think President Obama puts first? Russia, maybe? No, it's the Republican candidate who seems to be doing Moscow's bidding.
"I will present the facts," Trump said, "plainly and honestly."
Trust me, said the man who has told lies on the record for nearly 30 years.
Trust me, said the man who has lied about the Iraq war, ISIS, immigrant terrorists, Mexican rapists, the birther movement, Vladimir Putin and … oh, hell: Trump's lies are countless (though gathered in portions here and here).
Trust me, said the man for whom fewer than 20 percent of Americans described with the word "trust," according to a recent poll.
Trust me, said the man perfecting his lie-craft for nearly 30 years. "I play to people's fantasies," Trump bragged in The Art of the Deal, his 1987 best-selling memoir. "People may not always think big themselves, but they can still get very excited by those who do. That's why a little hyperbole never hurts. People want to believe that something is the biggest and the greatest and the most spectacular. I call it truthful hyperbole."
The book's ghostwriter, Tony Schwartz, told The New Yorker this week that he is ashamed of his role in shaping the mythology of Trump. A better title for a book on Trump, he said, would be The Sociopath.
"Truthful hyperbole is a contradiction in terms," Schwartz told The New Yorker. "It's a way of saying, 'It's a lie, but who cares?'" He said Trump loved the phrase. The GOP candidate doesn't care about the truth. But he wants America to trust him.