Who Will Speak at the Republican National Convention?
House Speaker Paul Ryan is among the latest adds, despite distancing himself from Donald Trump.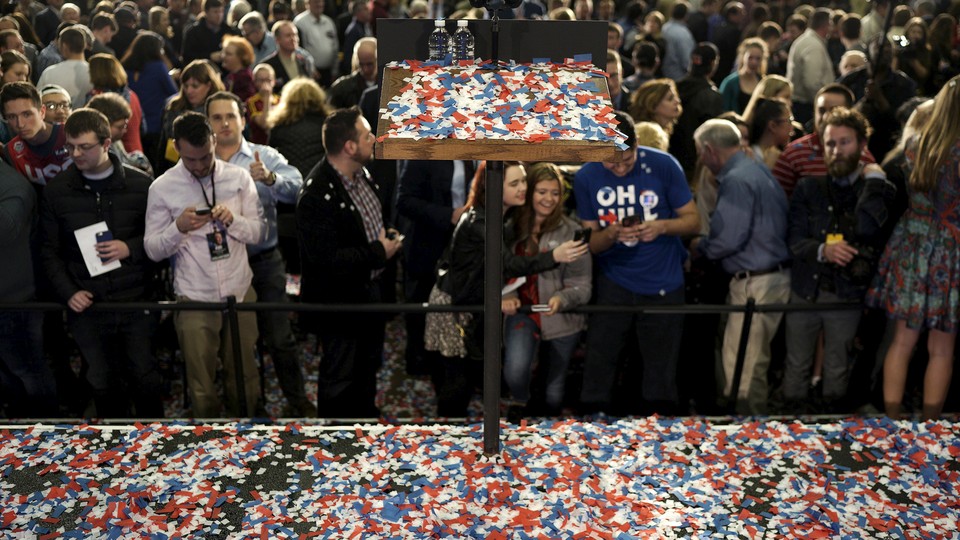 NEWS BRIEF The list of speakers for the Republican national convention is taking shape, even as tensions among some Republicans and the party's presumptive nominee, Donald Trump, run high.
House Speaker Paul Ryan is among the latest adds to the speaking list, according to Politico's Playbook, just days away from the convention in Cleveland. Ryan, who will deliver a 10-minute speech, said "I want to talk about our ideas, our solutions, and how our party should unite … around our common principles and how we apply those principles to problems."
Despite endorsing Trump, Ryan has distanced himself from the party's presumptive nominee. The two have been at odds time and again—from Trump's proposal to ban Muslims from entering the United States to his remarks on Judge Gonzalo Curiel's ethnicity, among others. Still, Ryan has stood by the party's presumptive nominee as he pushes a policy agenda for November. Politico reports:
All of Ryan's twists and turns and odd gyrations on Trump are in the service of one overriding goal: advancing his own, carefully cultivated agenda of tying the GOP to a series of small-government solutions that would roll back liberal New Deal and Great Society programs—an achievement that has eluded decades of conservative reformers.
In June, The New York Times reported that the Republican National Committee and Trump were threatening to bar those not backing the presumptive nominee from taking speaking slots at the gathering. "If there's no endorsement, then I would not invite them to speak," Trump said in an interview with the Times. Ted Cruz, who has yet to endorse Trump, was among the unknowns, but after meeting with the real-estate mogul last week, he said he was "happy" to speak at the Republican National Convention. Other speakers so far include former Republican presidential candidate Scott Walker and Senator Joni Ernst. NBC has more on the expected speakers:
Two sources involved with the planning said to expect Trump family members and friends to take top speaking slots. Trump has said his children will all speak, and regular surrogates Ivanka, Eric, and Donald Jr. are likely to take central roles. Surrogates and allies like Gov. Chris Christie, Dr. Ben Carson, and Newt Gingrich are also expected to take the stage.
Still, some representatives, senators, and governors have said they have no intention of speaking at or attending the convention. Notably, Ohio Governor John Kasich, who has not endorsed Trump, will not speak at the convention even though it is taking place in his home state."It is odd, isn't it?" he told The Washington Post. "It's going to be strange."