RIP, Mark Takai
The Hawaii Congressman used his personal experience with pancreatic cancer to advocate for​ research.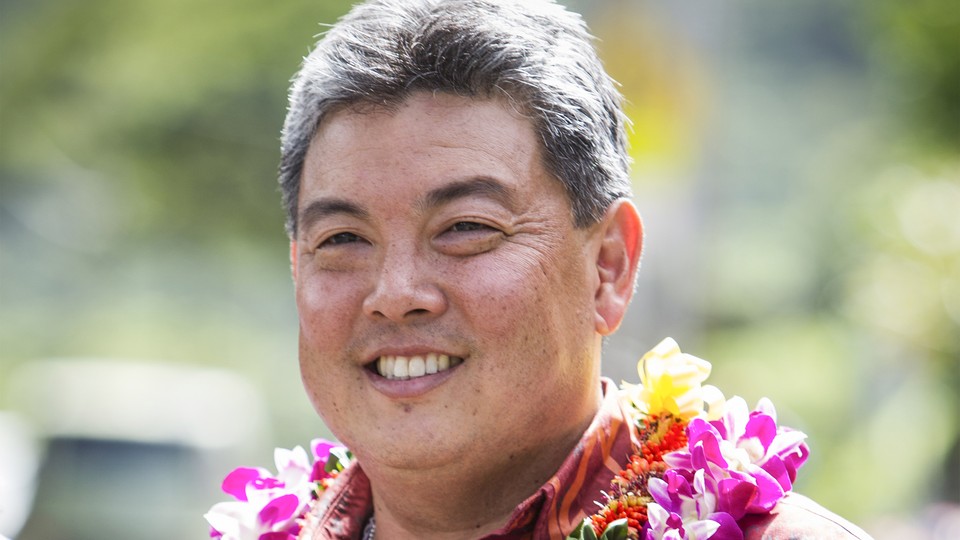 NEWS BRIEF U.S. Democratic Representative Mark Takai of Hawaii died Wednesday, two months after announcing he wouldn't seek a second term in Congress. Takai, 49, was diagnosed with pancreatic cancer last fall, and in the following months, he channeled his personal experiences into advocacy for cancer research. He was a strong supporter of Vice President Biden's cancer "moonshot" initiative and a member of two cancer-related caucuses in the House of Representatives.
Takai initially planned to continue campaigning despite his diagnosis and announced a reelection campaign this past winter. But in May, Takai revealed his cancer had spread and he was dropping out of the race. According to Honolulu Civil Beat, former Representative Colleen Hanabusa was an "early favorite" to fill his seat when she formally declared her candidacy in June, and Takai supported her bid. The seat is safely blue.
"In life, we often make plans for ourselves," Takai said when he revealed his plans not to run for reelection. "I had envisioned a long career in the U.S. House of Representatives, building up the seniority and influence that were key to Senator [Daniel] Inouye's ability to deliver for Hawaii. … But as often happens, we find ourselves on a different journey than what we had planned." In a statement Wednesday, his family thanked their fellow islanders for their support, and asked for privacy.
Although Takai spent less than one full term in Congress, he was a longtime public servant. He worked for two decades in the Hawaii statehouse and was a lieutenant colonel in the Hawaii Army National Guard.
"In his service to America and the people of Hawaii, Congressman Takai embodied our nation's highest ideals," House Minority Leader Nancy Pelosi said in a statement Wednesday. "In his fight against cancer, Mark showed the courage and strength that defined the wonderful person he was." Those sentiments were echoed by his other colleagues Wednesday as they learned the news, as The Washington Post reports.