Loretta Lynch Says She Won't Intervene to Save Hillary Clinton
The attorney general reportedly plans to announce that she will accept the recommendations of federal prosecutors investigating the former secretary of state and her use of a private email server.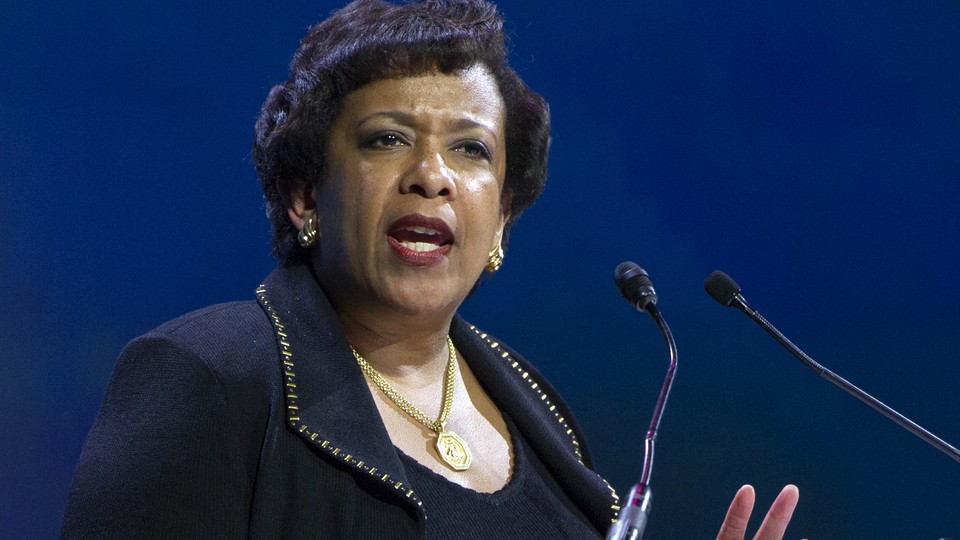 NEWS BRIEF If the FBI and federal prosecutors in the Justice Department decide to bring charges against Hillary Clinton over her use of a private email server as secretary of state, Attorney General Loretta Lynch won't stop them.
Lynch plans to announce later Friday at the Aspen Ideas Festival that she will accept the recommendations of career prosecutors leading the Clinton investigation, according to several reports. The news comes after the disclosure that Lynch met privately with former President Bill Clinton aboard her government plane at the Phoenix airport—a chat that drew criticism from Republicans and Democrats alike for giving off the appearance of impropriety at a time when the Justice Department is investigating his wife. Lynch has said her meeting with Bill Clinton was unplanned and purely social.
Yet while a Justice Department official told The New York Times that Lynch was moving toward this decision, the controversy over the meeting essentially forced her hand, and the timing of her comments is clearly aimed at reassuring the public that politics won't interfere with the department's handling of the Clinton inquiry.
The attorney general typically would have the final say over whether prosecutors seek an indictment in such a high-profile case involving a former senior Cabinet official. The Times noted that Lynch's predecessor, Eric Holder, chose to overrule prosecutors who wanted to bring felony charges against former CIA Director David Petraeus, reducing the charge to a misdemeanor in a case involving the mishandling of classified material.
Lynch is not formally recusing herself and won't agree to demands from some Republicans, including Senator John Cornyn of Texas, that she appoint a special counsel in the Clinton case. The FBI has yet to interview Clinton, who has said she hopes the investigation is completed soon.