Will the Republican Party Recover Among Latino Voters?
A newly released Univision poll found a majority of the electorate has an unfavorable view of the GOP.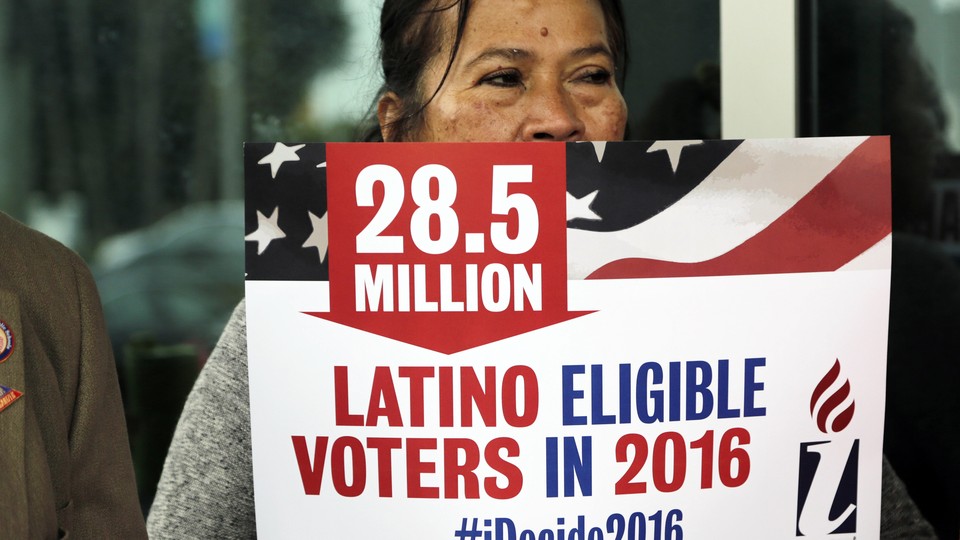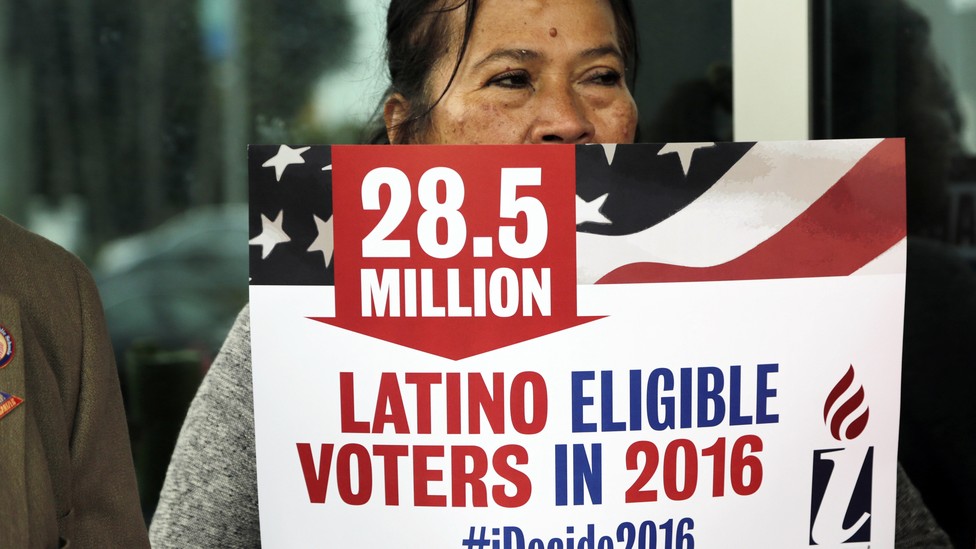 NEWS BRIEF  After the 2012 presidential election, the Republican National Committee released its autopsy report, pledging to make a concerted effort to reach Latino voters, after Mitt Romney only garnered 27 percent of their support. Then came Donald Trump, whose inflammatory rhetoric alienated a large swath of the Latino electorate and hampered the GOP's outreach effort. A newly released Univision poll shows the repercussions of that.
The poll, released Thursday, found that 53 percent of Latinos would not vote for a Republican candidate in future elections, compared with 35 percent who said they would. Sixty-four percent of Latinos have an unfavorable view of the Republican Party. Consistent with previous findings, Trump continues to trail behind Hillary Clinton among Latinos, with Clinton at 67 percent and Trump at 19 percent. More than three-quarters of Latinos have an unfavorable view of the presumptive Republican nominee.
The Univision poll surveyed 1,000 Latino registered voters between July  1 and July 10 in both English and Spanish. The findings shed light on the top issues for Latinos: jobs and the economy, at 25 percent; immigration, at 18 percent; and terrorism, at 12 percent. Sixty-three percent of Latinos trust Clinton will handle immigration better than Trump.
On Thursday, during the League of United Latin American Citizens National Convention, Clinton said, if elected, she would work toward comprehensive immigration reform with a path to citizenship in her first 100 days in office. She also criticized the impact of the GOP autopsy report, recalling when Trump tweeted a photo of him eating a taco bowl for Cinco de Mayo:
HRC slams the GOP autopsy, saying the @GOP will nom a candidate next wk who thinks Latino outreach is "tweeting a picture of a taco bowl."

— Dan Merica (@danmericaCNN) July 14, 2016
Trump's campaign did not respond to an invitation to the convention, according to NBC News.
Earlier this month, the Trump campaign met with the National Diversity Coalition in what The Wall Street Journal dubbed: "the unofficial kickoff" of his minority-outreach campaign. Last week, Trump was scheduled to host a campaign event in Miami-Dade, the only county he lost in the Florida primary, but he postponed it in the wake of the Dallas attack. It's unclear whether Trump will be able to make inroads within the Latino community. The Univision News poll comes a day after a Quinnipiac University poll found Trump garnering only 21 percent of the nonwhite vote in Florida, a swing state with an increasingly diverse electorate.