How to Force Donald Trump to Release His Tax Returns
What if a convention rule change allowed delegates to reject any candidate on the first ballot who hasn't made them public?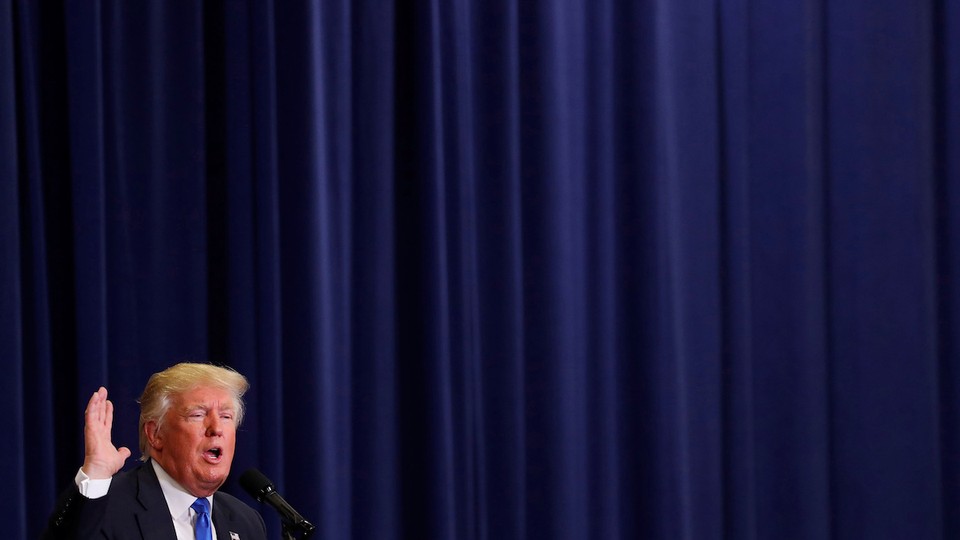 Next week, in advance of the Republican National Convention, a 112-member committee will meet to finalize the rules that will govern the proceedings in Cleveland. The most significant question before them concerns the obligations of GOP delegates. Will they be bound by election results in their respective states on the first ballot?
Or will a rule change free them to vote their consciences?
Some opponents of Donald Trump have been urging such a rule change. But according to the Washington Post, they are far short of the votes they need to win it. Were I on the rules committee, I don't know how I'd vote––as I noted earlier this week, when asking readers if they thought that GOP delegates could legitimately deny the nomination to a man who won so many primaries, I am conflicted.
But there is a compromise rule change that I would support––one that the RNC rules committee would do well to consider as it weighs its obligations to the GOP and to voters.
I owe the idea to reader James Palmer. "Income tax returns from presidential candidates have been available for review for decades. And there should be no surprises after nomination," he writes. "The rules for the convention should include a requirement for review of at least one year of Donald Trump's tax returns before the vote."
To tweak his proposal slightly, I think the rules committee should vote on this rule change: If a candidate seeking the GOP nomination fails to make at least three years of tax returns available to delegates at least 48 hours prior to the beginning of the RNC, any obligation to vote for that candidate on the first ballot shall be null and void.
The spirit behind that proposed rule: Primaries and caucuses ought to carry a lot of weight; under normal circumstances, delegates should ratify the will of primary voters; but before formally doing so, it is appropriate for delegates to complete a basic degree of due diligence, to ensure that voters were not blatantly deceived during the primary process and that nothing in the presumptive nominee's finances is so damaging that it virtually guarantees a general-election loss.
One argument against my proposed rule is that it aims squarely at one man just before he claims the nomination. Another is that overturning primary and caucus results, for any reason, is anti-democratic and risks a costly backlash from the disenfranchised.
I'm almost persuaded by those objections. But I ultimately think that they can all be answered. Yes, Trump inspired this proposal for a rule change; but I think it would have served the GOP well if Mitt Romney had released his tax returns earlier, and that the party would be well served if future nominees are subject to this rule.
As for the risk of a backlash, I suspect a sizable faction of Trump backers would find it legitimate for delegates to demand a look at his tax returns before signing off on his nomination, given that Trump told the public that he had no objection to releasing his returns while seeking their primary votes; and if it turned out that Trump massively misled the public about his wealth or charitable giving, a sizable faction of those who voted for him in those primaries would likely object less to his replacement.
It is impossible to know exactly what Trump has in his tax returns that he doesn't want the public to see. But given the chance that the returns will come out before the November election, the potential for scandal, and the stakes, the GOP would be crazy to do anything other than fight to see those documents before it nominates Trump. The leverage that the rules committee has is fleeting. But it is powerful, too.