Hillary Clinton Attacks Donald Trump in Call for Unity
The presumptive Democratic nominee evoked Abraham Lincoln's "House Divided" speech at the Old State Capitol in Springfield, Illinois, Wednesday.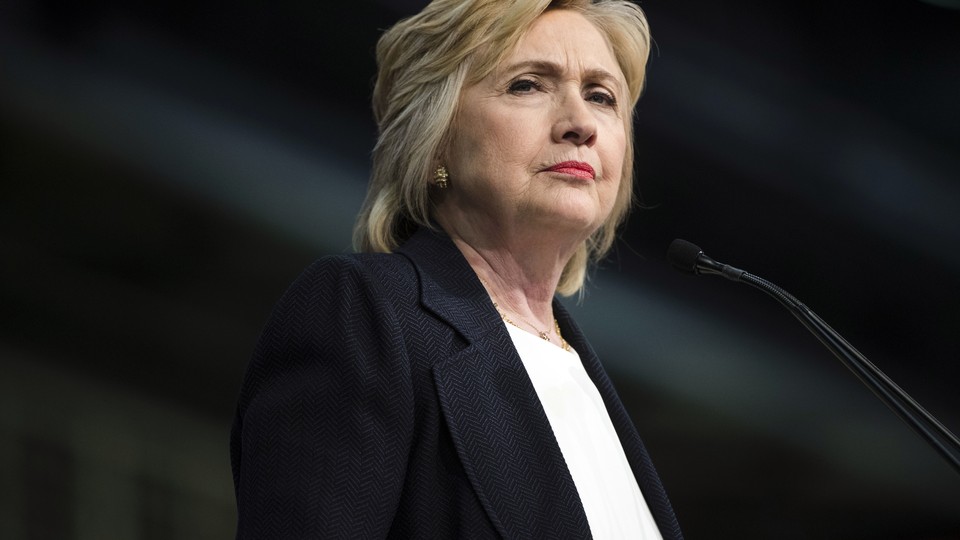 NEWS BRIEF On June 16, 1858, Abraham Lincoln delivered one of his most famous speeches. In the Old State House in Springfield, Illinois, he said, "A house divided against itself cannot stand." On Wednesday, speaking from the same statehouse, Hillary Clinton evoked Lincoln's address.
"Nearly 160 years ago, Abraham Lincoln gave a speech in this statehouse that marked a turning point in the political life of our nation," she said, noting that his words "still hold resonance." She added: "The challenges we face today do not approach those of Lincoln's time, not even close, and we should be very clear about that. But recent events have left people across America asking questions of whether we are still a house divided."
On Wednesday, Clinton called for unity, as racial tensions run high nationwide in light of last week's events: the officer-involved shooting deaths of Alton Sterling in Louisiana and Philando Castile in Minnesota, as well as the killing of five police officers in Dallas. She also went on to mention the "five Latinos who also lost their lives in police incidents last week." Clinton reiterated points from a speech at the African Methodist Episcopal Church General Conference in Philadelphia last week when she highlighted the job of officers: "kissing their kids and spouses goodbye every day and heading off to a dangerous job we need them to do."
In pursuit of bridging divides, Clinton said, "We need a president who can help pull us together not split us apart, and that is why I believe Donald Trump is so dangerous." Notably, Clinton targeted Trump, as diverging from Republican predecessors: "This man is the nominee of the party of Lincoln. We are watching it become the party of Trump."
Trump released a statement last week after the Dallas attack, saying, "Our nation has become too divided." His cautious tone differed greatly from previous responses to shooting incidents.
Illinois is a significant place, both in its historical importance and also as the place where Barack Obama launched his presidential campaign in 2007. While a newly released Quinnipiac University poll shows Clinton trailing behind Trump in two swing states, Florida and Pennsylvania, Clinton appears to be leading Trump in Illinois.
Clinton's remarks came a day after President Obama and former President George W. Bush attended a memorial service for the fallen officers in Dallas. "I understand. I understand how Americans are feeling," Obama said. "But, Dallas, I'm here to say we must reject such despair. I'm here to insist that we are not as divided as we seem."