Indiana's Evan Bayh Makes a Comeback
The former U.S. senator is expected to announce that he's launching a Senate bid Monday, CNN reports.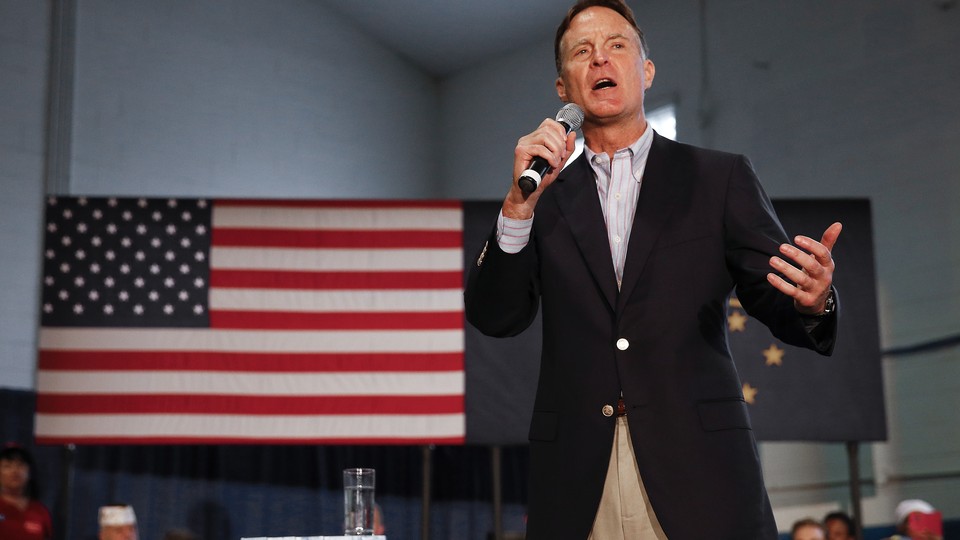 Updated July 11 at 11:45 a.m.
NEWS BRIEF  Evan Bayh will reportedly announce his candidacy for the Indiana Senate seat Monday, sending shockwaves across political circles.
He is expected to make the announcement later Monday. CNN reports:
In an interesting reversal, Indiana Democrats will now have to formally place Bayh's name on the ballot after nominee Baron Hill announces he is stepping out of the race. That announcement is expected at the same time as Bayh's, according to the source.
In 2010, Bayh decided not to run for a third term in the Senate, citing "too much partisanship and not enough progress" in Congress. The move surprised many in his party. But as Democrats seek to gain greater influence in a Republican-controlled Congress, they have encouraged Bayh to launch a return bid to the Senate.
The pivot is likely to significantly impact the Indiana race for retiring Republican Senator Dan Coats seat. Former Representative Baron Hill won the state's uncontested Democratic primary race, while Republican Representative Todd Young defeated Representative Marlin Stutzman. Hill dropped out of the state's Senate race Monday morning. "I do not want to stand in the way of Democrats winning Indiana and the U.S. Senate," he said in a statement. "That would not be fair to my party or my state. And, the stakes are far too high in this election not to put my country above my own political ambitions." Hill had been expected to start a 500-mile walk across Indiana Tuesday.