The Clock Is Running Out on Donald Trump's VP Pick
The presumptive Republican nominee postponed the announcement of his running mate in the wake of the terror attack in Nice, France.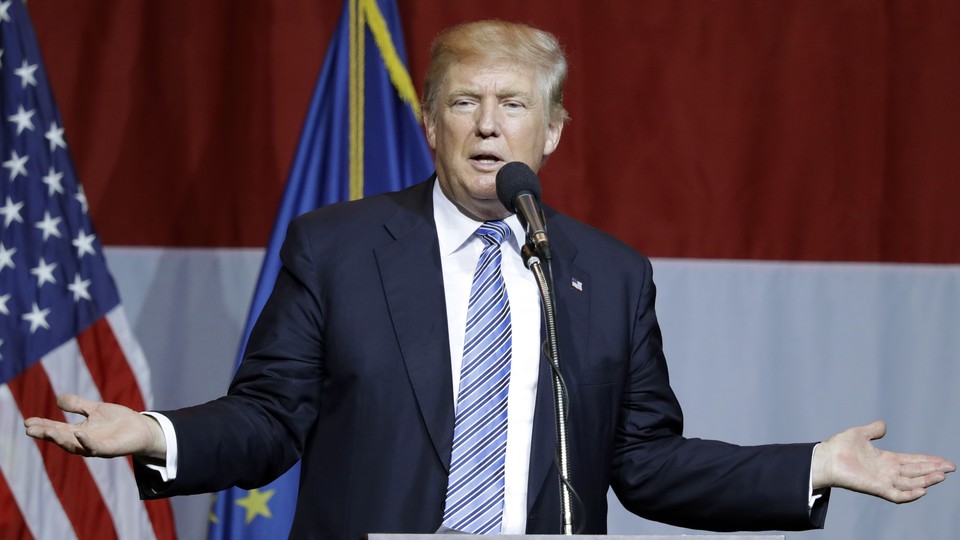 NEWS BRIEF  "I think that Mr. Trump has reached a decision" on his vice-presidential pick, said Trump campaign spokesman Paul Manafort on Friday. But will it be Mike Pence?
The presumptive Republican nominee was scheduled to announce his running mate in New York City on Friday morning. "In light of the horrible attack in Nice, France, I have postponed tomorrow's news conference concerning my Vice Presidential announcement," Trump said on Twitter late Thursday.
Days away from the Republican National Convention, Pence's name has been floated around, as Trump's likely running mate. Fueling further speculation: Pence was seen in New York City Thursday evening. Still, the lead up to Trump's now-postponed announcement has been anything but clear.
On Thursday, media reports suggested that the Indiana governor had been selected to join Trump's ticket, citing anonymous sources. Even so, Manafort said the presumptive Republican nominee had yet not made a decision. Later in the day matters got more complicated, as reports, again based on anonymous sources,  reversed course, saying a decision was still in the making. Trump told Fox News Channel in an interview late Thursday: "I haven't made my final, final decision. I mean, I've got three people that are fantastic."
Chris Christie, Newt Gingrich, and Pence are on that list. Each of them have joined Trump on the campaign trail recently, but Pence appeared to best suit what Trump said he's seeking in a running mate. My colleague David Graham writes:
Trump has long said that he wanted to choose a vice-presidential candidate with experience in politics and in Washington, filling out areas where Trump has no resume. Pence certainly fits that bill. A six-term member of the U.S. House, he came to Washington in 2001 and left in 2013, when he became governor of Indiana. Before that, he was an attorney, talk-radio host, and led a conservative think-tank. On the Hill, Pence was known for involvement in policy issues, another of Trump's weaknesses. With a strong backing in right-wing circles, a Pence pick is seen as a way for Trump to reassure Republicans that he's is aware of and responsive to their priorities, despite his many departures from GOP orthodoxy.
Trump did not say when or if the announcement would be rescheduled, but Pence has a deadline of his own: He has to suspend his reelection bid by noon Friday.