Donald Trump Heads to the Hill
The presumptive Republican nominee will meet with lawmakers for a question-and-answer session ahead of the party's national convention this month.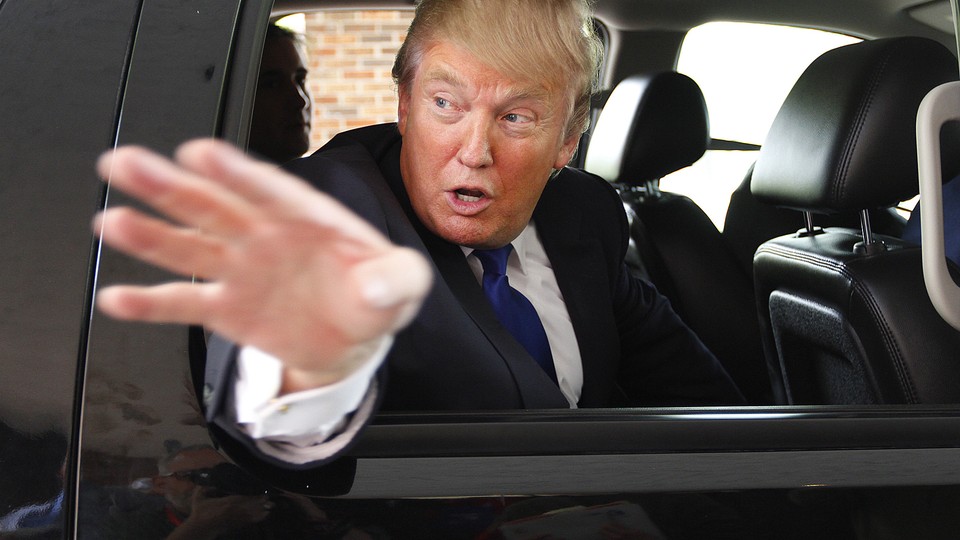 Donald Trump is returning to Capitol Hill on Thursday to meet with Republican lawmakers, as the party seeks to unite ahead of the Republican national convention. But not all are expected to attend the question-and-answer session.
House Speaker Paul Ryan endorsed Trump following his last visit to Washington, D.C., but a lot has since happened since then. Most recently, Trump tweeted—and deleted—an anti-Semitic image in an attack at Clinton. "I really believe he's gotta clean up the way his new media works," Ryan said.
On Thursday, Trump will meet with lawmakers at the Republican National Committee building. Politico has a rundown of the session:
For his part, Ryan isn't expected to say much during the Thursday Trump meeting. GOP Conference Chairwoman Cathy McMorris Rodgers (R-Wash.) will open the meeting to welcome Trump. And lawmakers expect Trump to give a short speech before transitioning into listening mode.
While Senate Majority Leader Mitch McConnell said he was looking forward "to having a frank exchange," not all Republicans are as enthusiastic. Instead, some have cited scheduling conflicts as reason for not attending the session. Florida Senator Marco Rubio said he'll be presiding over the Senate at the time of the meeting.  Representative Fred Upton said Wednesday he had "a long-standing appointment downtown and I don't know at what time I can get out of that and get back to the Hill." And Senator Pat Toomey, who is up for reelection in Philadelphia and hasn't endorsed Trump, wasn't sure if he'd be in attendance.
Elsewhere on the Hill on Thursday, FBI Director James Comey is testifying before the House Oversight and Government Reform Committee on the investigation into Hillary Clinton's use of a private server during his tenure as secretary of state. Earlier this week, Comey said that he would not recommend charges. On Wednesday, the Justice Department formally closed the investigation. Still, the Clinton email probe will likely serve as a point of unity for Republican lawmakers and Trump discontent with Clinton.
Trump's visit to Washington on Thursday is not an uncommon step for a party's presumptive nominee. Just last month, Hillary Clinton met with House Democrats in an effort to unify the party.