The Atlantic Conventions Daily
Join us for the third day of the Republican National Convention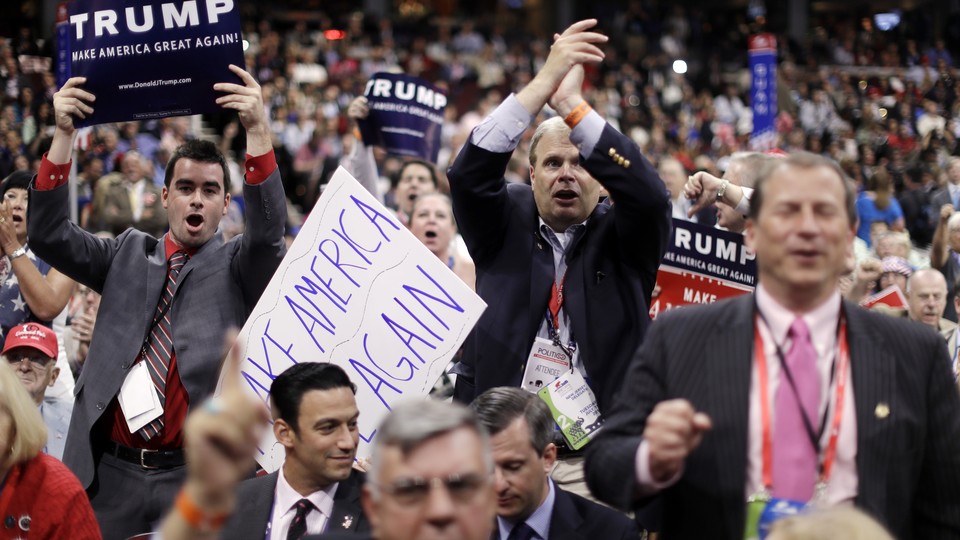 The Republican National Convention is halfway over, and Donald Trump is now  officially the GOP nominee. Tuesday evening's theme was "Make America Work Again," and another Trump family member—this time, Donald Trump Jr.—was criticized for delivering a speech containing borrowed lines.
Other speakers included former presidential candidate Ben Carson, New Jersey Governor Chris Christie, and House Speaker Paul Ryan—all of whom made calls to unite the party against Hillary Clinton. Our own Ron Fournier explained how that contributes to the convention's unusually negative vibe. Russell Berman described how many Republicans in Cleveland have begun jockeying for position in the 2020 presidential race. And Jeremy Raff explored why so many convention-goers are armed.
The theme tonight is "Make America First Again," and Texas Senator Ted Cruz, who has yet to endorse the GOP nominee, is among the speakers. Others include Eric Trump, Former House Speaker Newt Gingrich, and Indiana Governor Mike Pence—Trump's VP pick who, Yoni Appelbaum writes, might just end up becoming America's chief executive. Follow along here for live updates.