The Atlantic Conventions Daily
Join us for the second day of the Republican National Convention.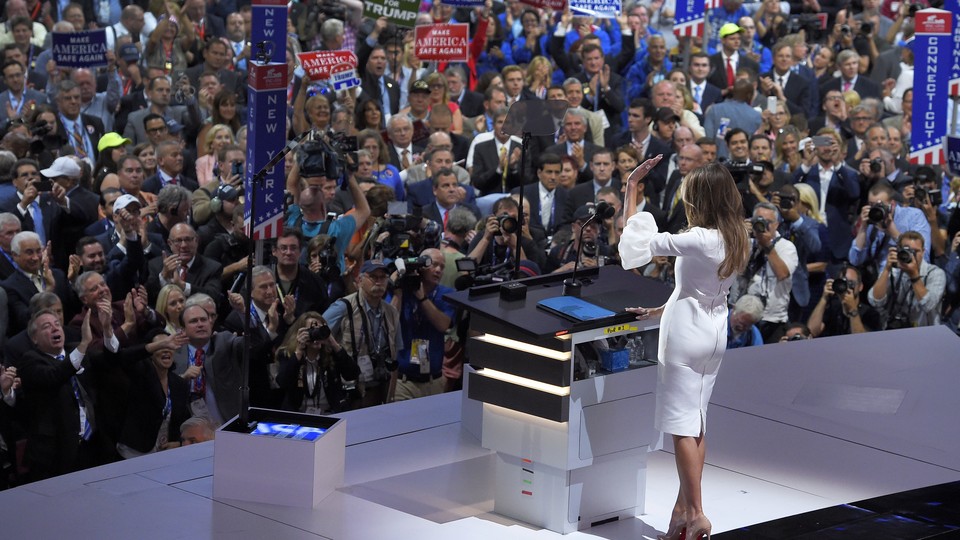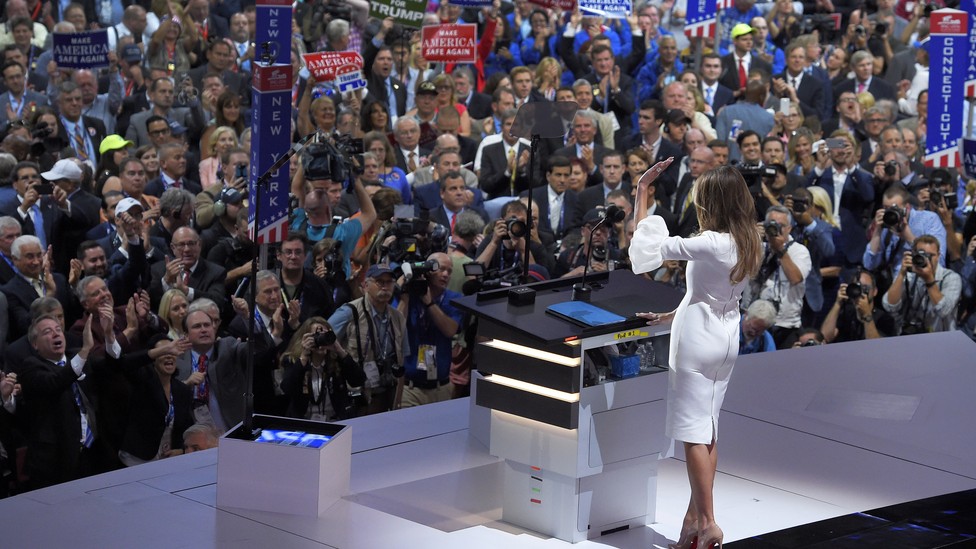 What We're Watching
The Republican National Convention kicked off on Monday with remarks from a series of celebrities, activists, and politicos all speaking to the day's theme: Make America Safe Again. Speakers like Alabama Senator Jeff Sessions, House Homeland Security Committee Chairman Michael McCaul, and even Duck Dynasty's Willie Robertson all harkened back to a time when America, according to them, was more prosperous, while outside the arena, anti-Republican protesters voiced their own concerns for the country.
But the headliner of the night was Melania Trump, the wife of the presumptive GOP nominee, whose speech was meant to humanize her husband, but instead sparked accusations of plagiarism for being too similar to Michelle Obama's 2008 address at the Democratic National Convention. Our own Megan Garber speculated what Donald Trump's speech might look like on Thursday, should he employ the same speechwriters as his wife. And David Frum broke down the speech's lasting impact.
Tuesday's theme is Make America Work Again. New Jersey Governor Chris Christie, House Speaker Paul Ryan, and Senate Majority Leader Mitch McConnell will be among the night's speakers. Tune in here for live updates.
Curious about what Clevelanders think about the proceedings in their city? David Graham asked them in this short video.