The Atlantic Politics & Policy Daily: Clinton Kneads Your Vote
The presumptive Democratic nominee wrote a post on the daily blog The Toast—much to the excitement of its reader community.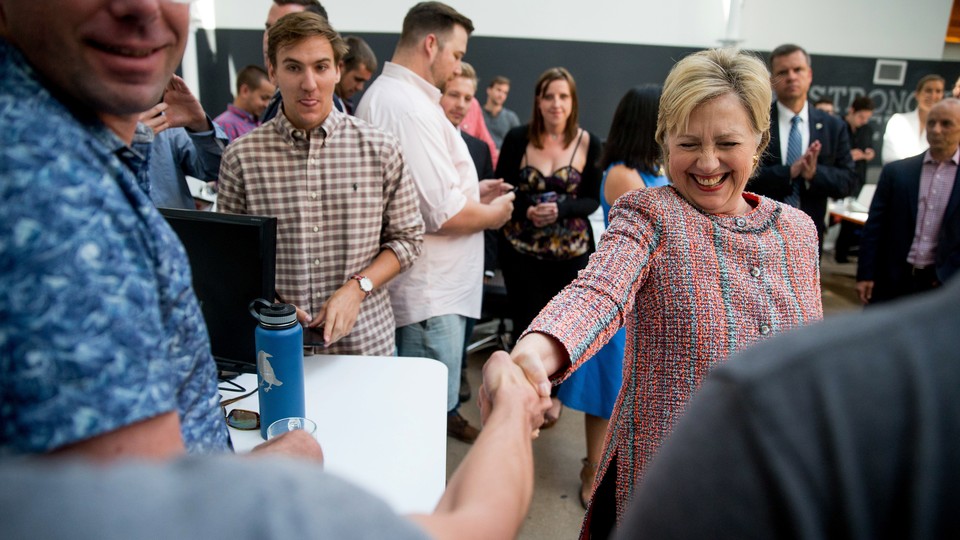 Today in 5 Lines
The White House revealed that U.S. airstrikes have killed between 64 to 116 civilians outside war zones since 2009. U.S. Attorney General Loretta Lynch said she will accept the recommendations of federal prosecutors in the investigation over Hillary Clinton's use of a private email server. California Governor Jerry Brown signed legislation regulating assault weapons and the sale of ammunition. The latest draft of the Democratic Party platform shows the addition of the many progressive provisions Bernie Sanders has been advocating for. And ISIS has claimed responsibility for an attack in the Bangladeshi capital, where at least two people have been killed and an estimated 20 people are being held hostage.
---
Today on The Atlantic
Clinton Offers a Eulogy for The Toast: In a small corner of the internet, a community of loyal, literary-humor-loving readers is going wild: The Democratic presidential nominee shared a personal message on the feminist blog in honor of its final day of publication. (Adrienne LaFrance)

Fighting to Cure an Ailing Party: Conservative columnist and commentator George Will denounced the GOP this past weekend. The move, David Frum writes, sparks "a haunting question for the many other Republicans and conservatives repelled by the looming nomination of Donald Trump as the Republican candidate for president of the United States: What will you do?"

One Less Problem: The passage of legislation this week that helped Puerto Rico stave off a historic default may have provided some relief to the territory, but it doesn't solve the underlying issues that created the mess to begin with. (Gillian B. White)
Follow stories throughout the day with our Politics & Policy portal.
---
Snapshot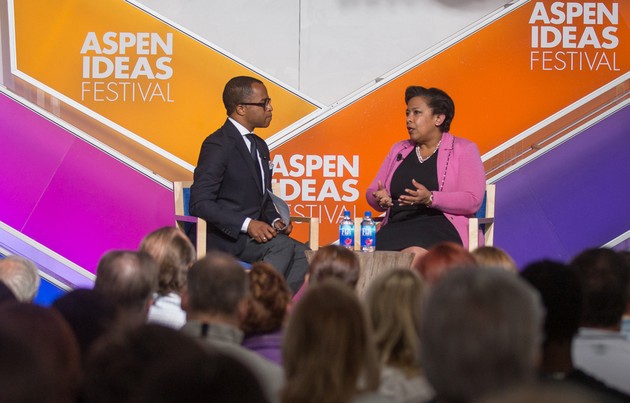 ---
What We're Reading
The Failings of Conservatism: Born into a family of Christian fundamentalists in central Pennsylvania, Matthew Sitman shed his conservative views after coming to the realization that virtue cannot always overcome circumstance. (Dissent)
Inter-Party Relationships: Two researchers surveyed 18 million American couples to see how often people with different party affiliations get married—and what happens when they do. (Ana Swanson, The Washington Post)
It's Not That Easy: Famed astrophysicist Neil deGrasse Tyson proposed on Wednesday that the world needs a new political order where all policies are based on evidence. Here's why that's a pipe dream. (Kevin D. Williamson, National Review)
On the Down-Low: Advocating for transgender people to be able to register their identities on their passports was one of the most progressive things Hillary Clinton has ever done. But she did it cautiously, and without fanfare. (Michael Kruse, Politico)
Fighting for Their Right: Almost 70,000 convicted felons in Louisiana have filed a class action lawsuit claiming they're being "wrongfully excluded" from voting—part of a nation-wide movement challenging voting disenfranchisement laws. (Mike Hayes, BuzzFeed)
---
Visualized
Candidate for an American America: A stock-footage company created a mock presidential ad, complete with all the traditional eagle-and-flag imagery, generic language, and gentle music. Watch the short video here. (The Atlantic)
---
Question of the Week
The winner of this week's question is Bob Kerr, who cleverly suggested that a nickname for the U.S. leaving the UN, as proposed by Sarah Palin, would be "Amerigo." Good work, Bob.
Honorable mentions:
1. Julian Ha with "Conscious UN-coupling"
2. Art Kane with "Saranara"

Visit The Atlantic Notes for more great submissions, and stay tuned for next week's question.
-Written by Elaine Godfrey (@elainejgodfrey)