Bernie Sanders Is Still Raising Too Much Money
The Vermont senator has scores of supporters who have contributed over the legal limit.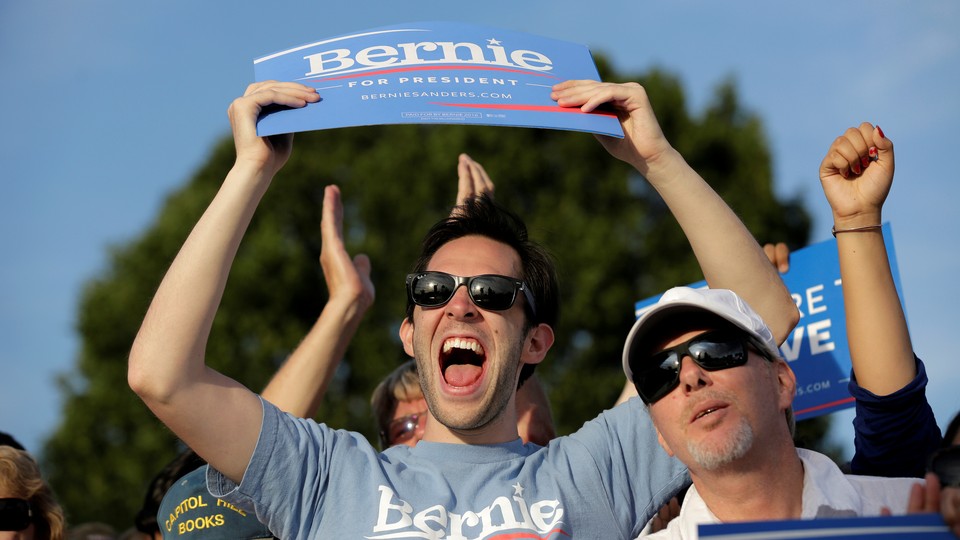 NEWS BRIEF It appears Bernie Sanders, he of the famed $27 donation, is still struggling to rein in over-eager donors. On Sunday, the Federal Elections Commission sent the Sanders campaign a list of contributors who may have donated more than $2,700, the maximum amount allowed for a primary campaign. It runs on for more than 1,000 pages.
This is the fifth time Sanders has been put on notice, and each time, the list of flagged contributions has grown. In February, the FEC's letter was just 95 pages long. By April, it had hit 650 pages, and the FEC's letter for May—which was also filed Sunday, a bit late—reached 778. While it's hard to pin down exactly how much money Sanders might have to return, a rough calculation—the total amount donated by the cited contributors minus the legal limit for each—indicates it could be in the neighborhood of $500,000, a relatively small sum for a campaign that's raised nearly $230 million.
As Russell Berman wrote in May, these notices don't mean the Sanders campaign has done anything illegal. It's more likely a symptom of his quick and unexpected rise—the donations flooded in before the Vermont senator had the infrastructure in place to handle them. Yes, Hillary Clinton hasn't had this problem, but she's more experienced—and more reliant on big-money bundlers, who collect donations from like-minded friends and are intimately familiar with campaign finance law.
The Sanders campaign has replied to each FEC request and has attempted to make amends. That said, some of these donors have persisted from report to report, indicating the campaign is still sorting things out. Take Shia LaBeouf, the Transformers actor. By the middle of March, he had given Sanders $6,015, way over the legal limit. On May 1, the campaign returned $3,315, bringing LaBeouf back within the letter of the law.
Alas, they were too late; the actor had already donated more money. The most recent report shows him $2,000 over the line.