Another Clinton Email Scandal
As the Democratic National Convention prepares to kick off, a massive leak of hacked emails renews old questions about how the Clintons and their associates operate.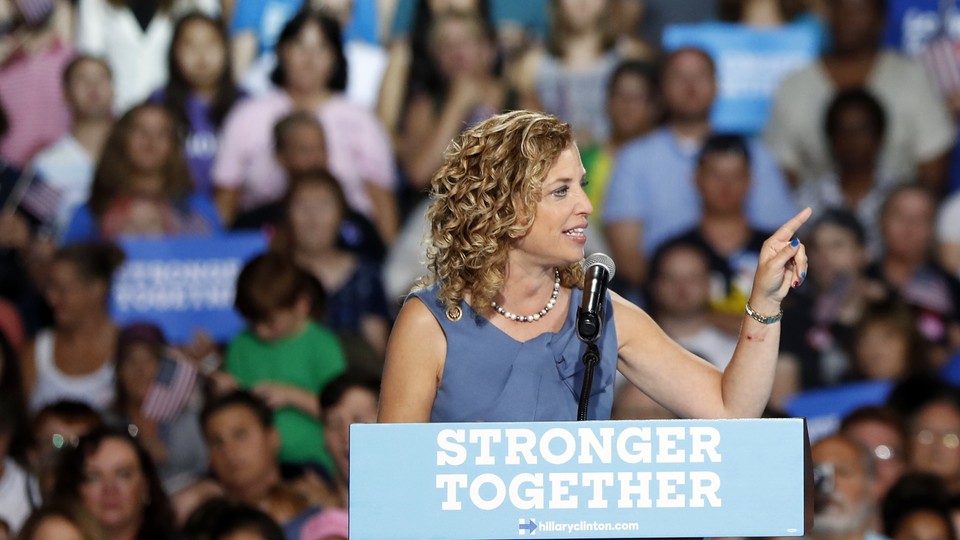 PHILADELPHIA—What's with Hillary Clinton and email? The Democratic presidential nominee who shattered her credibility over a rogue email system while serving as secretary of state now must deal with an electronic snafu at the Democratic National Committee.
Among 20,000 DNC emails posted by WikiLeaks on the eve of Clinton's nominating convention, there are scores in which party employees criticized and mocked Bernie Sanders during his primary campaign against Clinton. (Caveat: We don't formally know the emails are authentic).
The email dump jeopardizes Clinton's ability to unify the party in Philadelphia and avoid the public fratricide that spoiled Donald Trump's convention in Cleveland. While some of the DNC emails criticized Clinton, the overwhelming number of anti-Sanders correspondences create an indelible impression that the DNC violated its oath of neutrality.
The email story also is important because:
This is part of a pattern that goes back decades. So righteous in their cause and paranoid of their enemies are the Clintons, that they cut corners to victory—even when, as was the case in the race against Sanders, they would likely win without shenanigans. Clinton Democrats stacked the DNC with people determined to smooth her path to the nomination.
Another hallmark of the Clinton tradecraft is to keep a safe distance from the dirty work while others get soiled. In this case, DNC chairwoman Debbie Wasserman Schultz announced her resignation  Sunday, effective later this week, pushed from the job in hopes of ending the controversy.
Sanders and his advisers complained privately and publicly for months that the DNC was working against them. The Clinton world responded as it usually does to a political crisis: Deny the charge and attack. "Everything our fans have been saying—and they were beaten down for and called conspiracy theorists—and now it's in black and white," Rania Batrice of the Sanders campaign told ABC News.
Clinton's campaign manager Robby Mook claimed Sunday that the leaks were part of a Russian effort to help Donald Trump. While the Russians may have hacked the DNC, there is no solid evidence that Moscow is actively trying to aid the Republican presidential candidate. Mook's attack is brazenly hypocritical, given the fact that Clinton herself exposed U.S. secrets to electronic theft by running an off-the-books email system in violation of administration policy.
Which raises two questions nobody can answer: Did a foreign country hack Clinton's homebrewed server? Did her deleted emails, the thousands unrecovered by the FBI, include any embarrassing information now in the hands of another country? If the answer is yes to either one of those questions, October might come with a surprise.
The emails suggest the Republican Party doesn't have a monopoly on intolerance. Among the exchanges were plans to plant questions about Sander's faith and some casual, homophobic humor. "I love you too," said an email attributed to the DNC finance chairman. "No homo."
If a candidate can't run a political convention, they're probably not up to the challenge of running a country. Trump flunked his test in Cleveland last week. Clinton is off to a poor start.