Trump Time Capsule #18: From 'Pocahontas' to 'the Fat Jap'
Editor's Note:
This article previously appeared in a different format as part of The Atlantic's Notes section, retired in 2021.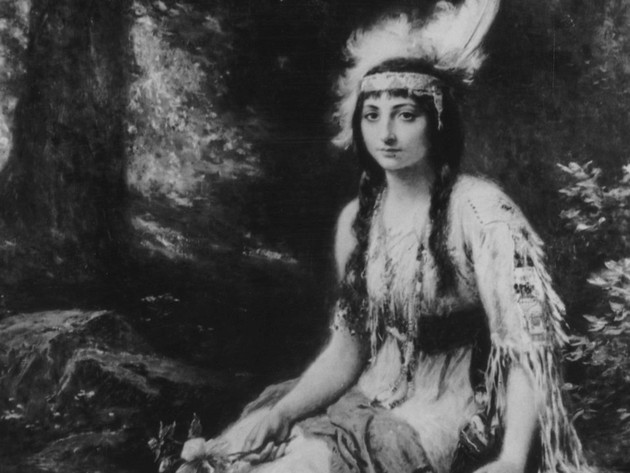 I've been off-duty on other fronts for a couple of days — largely on the far-more-encouraging Maker Movement / startup-revival front — and barely know where to re-start the time-capsule chronicle.
Probably the most important marker to lay down involves the respective positions of the "Resistance" and the "Vichy Republican" camps. Of course of course of course I am not likening Donald Trump to the historically unique Hitler. I am, though, saying that Resistance and Vichy are useful shorthands for the camps that are fighting the takeover of their territory, versus those who have acquiesced, so as to keep the peace, in the face of a conquering force they claim to find objectionable —and which no doubt they'll criticize once someone else has dealt with it.
Time Capsule #18, June 11, 2016, "a Mitch McConnell kind of candidate"
Items like the following are part of the public record of Donald Trump as of mid-June, 2016:
***
This brings us to Warren herself, and what she said about the Vichy group in a speech two days ago.
The most noted part of Warren's very tough (and well-delivered) speech was her description of Trump, including this line, delivered with appropriate word-by-word stress:
Donald Trump is a loud, nasty, thin-skinned fraud who has never risked anything for anyone and serves nobody but himself.
But I thought the most important part was her indictment of Trump's enablers in the GOP establishment. For instance, with final emphasis added:
When first asked if he would condemn Trump's comments about Judge Curiel, Senator Mitch McConnell, the Senate Republican leader, said, well, gee, you know, "Donald Trump is certainly a different kind of candidate."…

Trump isn't a different kind of candidate. He's a Mitch McConnell kind of candidate. Exactly the kind of candidate you'd expect from a Republican Party whose "script" for several years has been to execute a full-scale assault on the integrity of our courts. Blockading judicial appointments so Donald Trump can fill them….

Mitch McConnell, speaking yesterday at a conservative religious conference in Washington, wishes Donald Trump would stop being so crude. (Joshua Roberts / Reuters)

Trump is also House Speaker Paul Ryan's kind of candidate. Paul Ryan condemned Trump's campaign for its attacks on Judge Curiel's integrity. Great. Where's Paul Ryan's condemnation of the blockade, the intimidation, the smears, and the slime against the integrity of qualified judicial nominees and Judge Garland?

Paul Ryan and Mitch McConnell want Donald Trump to appoint the next generation of judges. They want those judges to tilt the law to favor big business and billionaires like Trump. They just want Donald to quit being so vulgar and obvious about it.
There things stand, five weeks before the Republicans gather in Cleveland. We'll get to Trump U, the casinos, the tax returns, and how the press deals with all this in upcoming installments.