Trump's Endorsers Can't Disown His Comments
Party leaders and down-ballot candidates who are backing Trump won't be able to distance themselves from his racism and bigotry.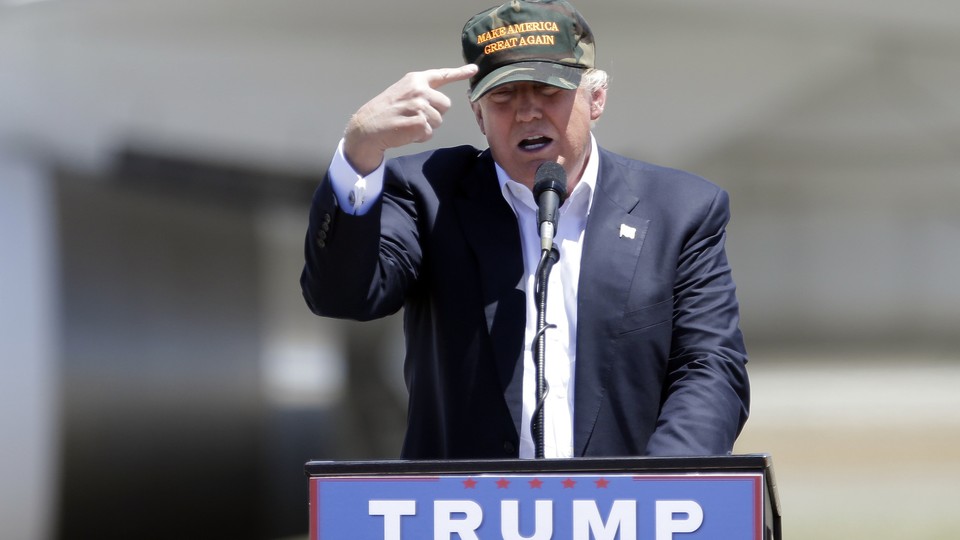 Does Paul Ryan support racism? The House speaker endorsed Donald Trump, who claims an Indiana judge overseeing a lawsuit over Trump University is biased because of his Mexican heritage.
Does Mitch McConnell support religious bigotry? The Senate majority leader endorsed Trump, who would ban 1.4 billion Muslims from entering the United States because of the God they worship.
Does Reince Priebus support sexism? The Republican Party chairman wants to put into the Oval Office a man who publicly calls women fat pigs, dogs, slobs, and disgusting animals.
Although these and other GOP leaders will try to distance themselves from Trump's most offensive comments, they can't. First, from the moment he accepts the Republican nomination in Cleveland, Trump will be the titular head of their party. Second, they knowingly backed an intolerant narcissist. This was no accident, no bait and switch.
Long before his political meltdown last week, Trump revealed his views on Hispanics, Muslims, and women—not to mention indifference to public policy and the truth. This is no aberration. It is confirmation.
On Friday, Trump pointed into a crowd and declared, "Look at my African American over here." Then he bragged about how a black supporter was "sitting there behaving."
On Saturday, the Washington Post reported that he pocketed Trump University profits, breaking a promise to donate the money to charity. He has a history of stiffing charities. He is a habitual liar.
None of that matters when all that matters is political and personal success.This is how McConnell justified his refusal to call Trump's remarks about the Indiana judge racist: "I think the party of Lincoln wants to win the White House."
In a story titled, "GOP worries rise amid hostile Trump comments on Latinos and Muslims," the Washington Post's Sean Sullivan and Jenna Johnson reported on Monday that the candidate's intolerance bothers Republicans almost as much as his "unorthodox strategy."
While Republicans credit Trump for making some strides after vanquishing his final GOP opponents last month, many are concerned about repeated comments singling out people for criticism on the basis of race, ethnicity or religion. The attacks in the Trump University case also underscore the extent to which Trump, who is traveling overseas later this month to visit some of his golf courses, commingles his private business interests with his presidential campaign.

Finally, many Republicans are also unnerved by Trump's decision to continue picking fights with fellow Republicans and to spend time and resources campaigning in California and other Democratic-leaning states that he is extremely unlikely to win in November.

The prevailing view among prominent Republicans is that Trump still has the time and ability to make the necessary course corrections, especially given Clinton's vulnerabilities. But they see some acute problems in the way he has conducted himself in recent days.
These Republicans don't get it. Racial and religious intolerance aren't something to be "concerned about." They're something to denounce and drive out of a political party—to banish to the fringes of the internet where, hopefully, they won't infect the rest of society.
Trump can't make "course corrections." This is not 1992: He can't "soften" his views or "shift" to the center. There is no pivot from depravity in the 21st century—not when voters are a few keystrokes removed from everything a politician has said or written or done.
For Ryan, McConnell, and Priebus, and for every Republican candidate on a ballot in November, there is no pivot from Trump.
They are him.