The Architects Who Will Design the Obama Library
A pair of American firms will lead the project on a site to be chosen on the south side of Chicago.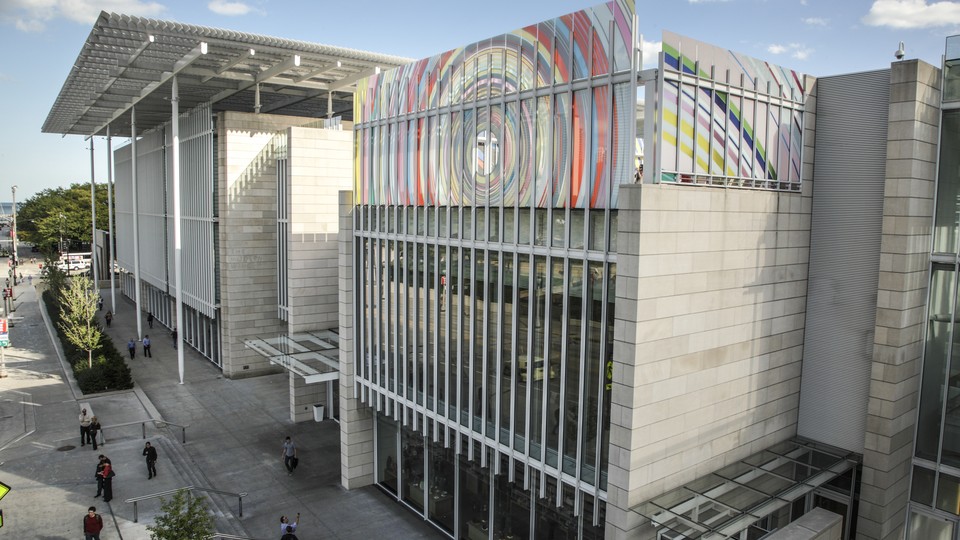 NEWS BRIEF A pair of American architectural firms will design Barack Obama's future presidential library in Chicago, the Obama Foundation announced on Thursday.
New York-based Tod Williams and Billie Tsien, a husband-and-wife team, will be the lead designers with help from Interactive Design Architects (IDEA). They were selected from seven finalists that the president's foundation requested formal proposals from in December. The choice of two U.S. firms was notable given that speculation in architectural circles had centered on David Adjaye, a Tanzanian-born Briton whose firm was a finalist and who designed the Nobel Prize Center in Oslo. Adjaye also led the design of the Smithsonian's National Museum of African American History and Culture, which is under construction on the National Mall.
Williams and Tsien designed the Logan Center for the Arts at the University of Chicago, the Barnes Foundation in Philadelphia, and the LeFrak Center, an ice-skating rink in Brooklyn's Prospect Park. IDEA designed the Art Institute of Chicago's Modern Wing along with several other buildings in Obama's hometown. The choice of architects comes a little over a year after Chicago beat out New York as the host city for the Obama Presidential Center. A specific site hasn't been selected, but it is expected to be on the south side and affiliated with the University of Chicago, where Obama served as a lecturer before going into politics. The foundation has not released any renderings of the museum's design.
"It is a joy, an honor, and a responsibility to create a place that reflects the optimism and integrity of the president and the first lady," Williams and Tsien said in a statement. "This has been a transformative presidency and we will work to make a Center that embodies and expands the Obamas' vision."
Martin Nesbitt, the foundation's president and a close friend of Obama, told the Chicago Tribune that personal chemistry between the architects and the first couple was an important factor in their selection.
Construction on the $500 million project won't begin until after Obama leaves office, and the center won't open until well into his successor's term. That timeline could work out well for the Obamas, who have announced they plan to stay in Washington until their youngest daughter, Sasha, graduates from high school.