The Edge: California Dreamin'
Six states will hold their presidential nominating contests on Tuesday.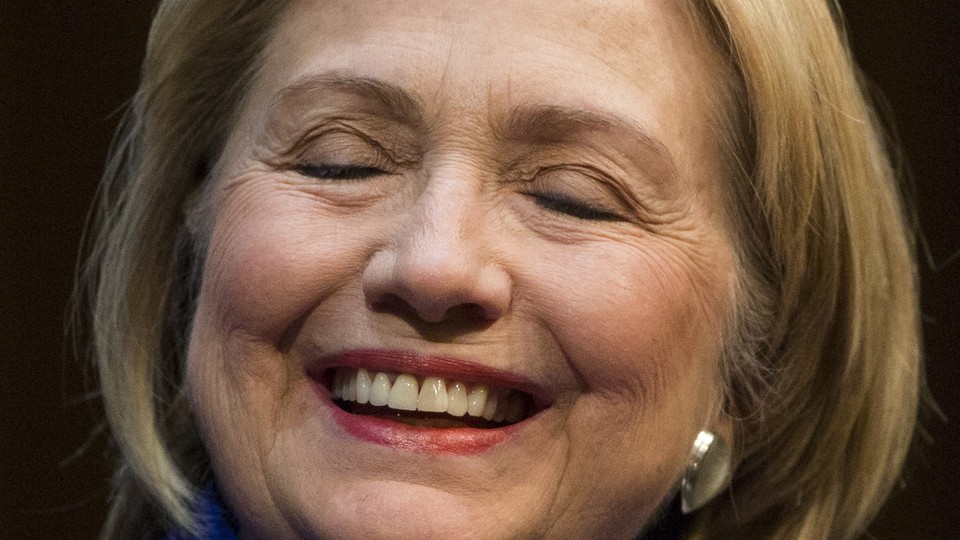 Today in One Paragraph
Donald Trump continued to face backlash for questioning the competency of federal judge Gonzalo Curiel. Officer Caesar Goodson, one of the six officers facing charges related to the 2015 death of Freddie Gray, chose to have his trial decided by a judge, rather than jury. The U.S. Supreme Court agreed to take up two cases related to the death penalty next term. And the parents of the child who fell into the gorilla exhibit at an Ohio zoo will not face charges.
---
Top News
A Republican Rebuke. Republican leaders piled on to Donald Trump for his comments that Judge Gonzalo Curiel, who was born in Indiana to parents of Mexican descent, is not competent to judge a trial over the business practices of the defunct Trump University due to his ethnic background. Among them was Ben Carson, who said, "Every human being is an individual first rather than a member of an identity group," and Newt Gingrich who called it "inexcusable." Trump called the attack from Gingrich, in particular, "inappropriate." (Nick Gass, Politico)
Freddie Gray Case Cont'd. Officer Caesar Goodson, the driver of the van that Freddie Gray was being transported in when he was fatally injured, elected to face trial "by the bench," meaning the judge rather than a jury will decide whether he is guilty of the charges brought against him, including depraved-heart murder. The trial is set to begin Thursday. (Kevin Rector, Baltimore Sun)
On the Docket. The U.S. Supreme Court announced it will take up two death penalty cases next term, both involving African American men. Buck v. Stephens concerns a man who was sentenced to death after his lawyer said his race made him more likely to be a danger to society. The other case, Moore v. Texas, involves intellectual disability and what makes a person "constitutionally ineligible" to receive the death penalty. (Robert Barnes, The Washington Post)
No Charges in Gorilla Incident. There will be no charges filed against the woman whose son fell into a gorilla exhibit at the Cincinnati Zoo on May 28, a Hamilton County, Ohio, prosecutor said. The child was in the animal's enclosure for a few minutes before zoo staff fatally shot the gorilla. The Cincinnati Police Department concluded that the boy's mother was not at fault for the incident. (Emily Shapiro, ABC News)
Tomorrow in One Paragraph. California, Montana, New Jersey, New Mexico, and South Dakota have presidential primaries, and North Dakota will hold its Democratic caucuses. Hillary Clinton will be in New York.
Follow stories throughout the day with our new Politics & Policy page. And keep on top of the campaign with our 2016 Distilled election dashboard.
---
Top Read
"McConnell viewed the expansion of government under LBJ's Great Society as a disaster and his war on poverty as a failure. In the years and decades ahead, the budding politician would more often turn to pragmatism, party loyalty, and shrewd deal making over a rigid adherence to idealism. In 2016, those priorities translate into an arms-length—and potentially short-lived—alliance with Trump." The Atlantic's Russell Berman on how Mitch McConnell came around to the presumptive GOP nominee.
---
Top Lines
Hero-Turned-Villain. Here's why Republican Representative Renee Ellmers, one of Sarah Palin's original "Mama Grizzlies," is now being targeted by her fellow Tea Partiers ahead of the North Carolina primary. (Jessica Taylor, NPR)
Keep Calm and Convention On. Republican leaders and organizers of the Cleveland Republican National Convention have a message for America: The sky is not falling. (Tracy Jan, Boston Globe)
Why French Isn't Running. The National Review staff writer says he won't be launching an independent bid for the presidency after all, but he thinks the door is still open for others. (David French, The National Review)
---
Top View
The 500. These two maps show the location of every Fortune 500 company in the United States, as well as each company's rank throughout the past 20 years. (Fortune)
We want to hear from you! We're reimagining what The Edge can be, and would love to receive your complaints, compliments, and suggestions. Tell us what you'd like to find in your inbox by sending a message to newsletters@theatlantic.com.
-Written by Elaine Godfrey (@elainejgodfrey)