The Atlantic Politics & Policy Daily: Born to Running Mate
New Jersey Governor Chris Christie is reportedly being vetted as Donald Trump's potential vice president.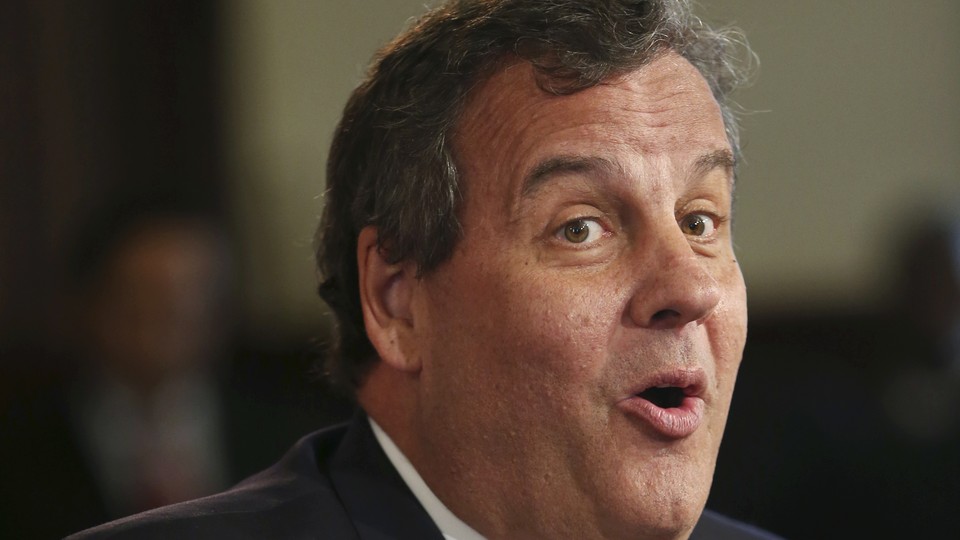 Today in 5 Lines
U.S. Defense Secretary Ash Carter announced that transgender people will be allowed to serve openly in the U.S. military for the first time in history. New Jersey Governor Chris Christie is reportedly being vetted as a potential running mate for Donald Trump. The Obama Foundation announced the architects of the future presidential library in Chicago. Vice President Joe Biden and Hillary Clinton will make their first joint appearance on the campaign trail in Scranton, Pennsylvania, on July 8. And Boris Johnson, a leader in the Brexit campaign, said he won't run to replace David Cameron as prime minister of the United Kingdom.
---
Today on The Atlantic
The Winds Are Changing: Current divides in the United States and Great Britian are highlighting a new political order: Voters allegiances now revolve around culture, rather than economic class. (Ronald Brownstein)

To the Left, to the Left: Thanks to progressive influence from Bernie Sanders and Elizabeth Warren, what were once strictly populist, fringe-views to regulate Wall Street are now enmeshed in the party platform. Whether that platform will translate to action is another story. (Clare Foran)

Why American Christians Feel Persecuted: A new report from the Public Religion Research Institute and Brookings shows that nearly half of Americans say discrimination against Christians is a big problem. (Emma Green)
Follow stories throughout the day with our Politics & Policy portal.
---
Snapshot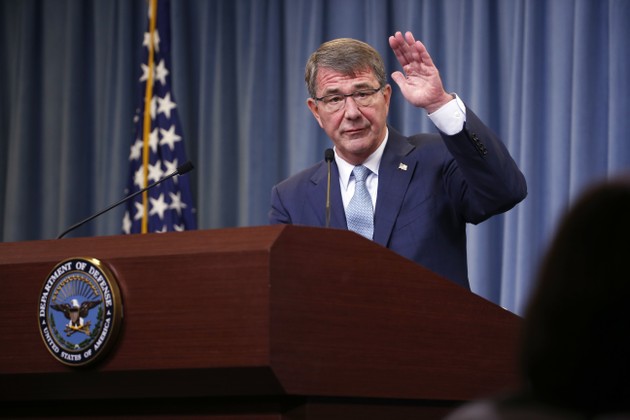 ---
What We're Reading
Hello?: Donald Trump reportedly listened in on phone calls involving staff at Mar-a-Lago in the mid-2000s. How? Several ex-employees said he had a telephone switchboard in his bedroom connected to every phone on the estate. (Aram Roston, BuzzFeed)
The Rise of Chris Christie: The boisterous governor of a mostly-blue state has become the right-hand man to the most polarizing figure in modern American politics—but his support comes at a price. (Alexander Burns and Maggie Haberman, The New York Times)
Bernie Misses His Window: The Democratic presidential candidate says he's sticking around to influence the party platform, but he should have endorsed Hillary Clinton weeks ago. And the longer he waits, the more irrelevant he will become. (Stuart Rothenberg, The Washington Post)
A Collective Groan: If there's one thing Democrats and Republicans in Washington are agreeing on this week, it's that they're frustrated by former president Bill Clinton's unscheduled meeting on Monday with Attorney General Loretta Lynch. Lynch has insisted that the talk was strictly personal, but the meeting comes as Hillary Clinton is currently under investigation by the Justice Department. (Carrie Johnson, NPR)
M.I.A. in PA: Most pollsters argue that Donald Trump needs to win the Rust Belt if he has any hope of winning the White House. But in key counties in Pennsylvania, the Trump operation is nowhere to be seen. (Katie Glueck, Politico)
---
Visualized
Republicans' Electoral Problem: These three graphics show why the odds are stacked against Donald Trump in the fall—and against any Republican running under the current electoral system. (Chris Cillizza, The Washington Post)
---
Question of the Week
Last week, Britain voted to break with the European Union—a decision known as "Brexit." If the United States were to leave the United Nations, as Sarah Palin suggested, what would that exit's nickname be?
Send your answers to hello@theatlantic.com or tweet us @TheAtlPolitics, and our favorites will be featured in Friday's Politics & Policy Daily.
-Written by Elaine Godfrey (@elainejgodfrey)