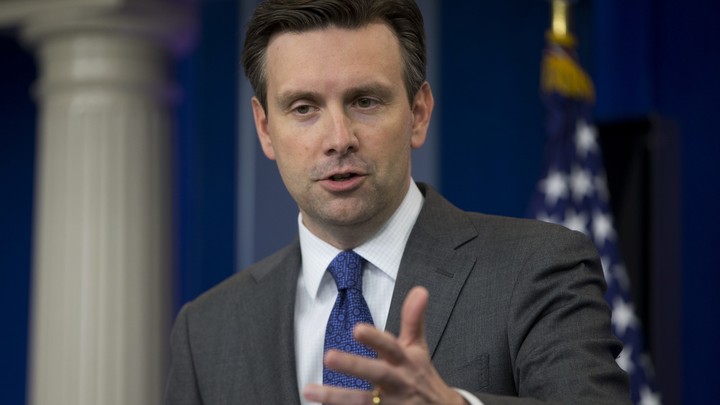 The White House criticized the U.S. Senate's rejection of a series of gun proposals on Tuesday, as Democratic backers of gun control turned up the heat on opponents.
"What we saw last night on the floor of the United States Senate was a shameful display of cowardice," said White House Press Secretary Josh Earnest on MSNBC Tuesday. He added: "Republicans have run around and spent the last week saying 'radical Islamic extremism' to anybody who will listen. But when it actually come to preventing those extremists from being able to walk into a gun store and buy a guy, they're AWOL."
President Obama has vented his frustrations with the stagnation of gun laws in Congress in the past, most recently following an attack on an Orlando nightclub on June 12 that left 49 people dead. And on Tuesday, he did it again, saying on Twitter, "Gun violence requires more than moments of silence. It requires action. In failing that test, the Senate failed the American people."
A series of mass shootings in recent years has led to repeated calls by Obama to tighten gun regulations. But on Monday afternoon, such proposals failed to pass—again. Senators introduced a series of gun control measures that would have expanded background checks and barred people on the terrorist watch list from buying guns. They were voted down. As my colleague Russell Berman noted, "It was all a familiar ritual, the latest reaffirmation of deep political division that has followed several of the mass shootings in recent years."
In response, Democrats offered a series of inflammatory charges. Senator Chris Murphy, who led a 15-hour filibuster on the chamber floor last week, suggested that by not tightening gun regulations Republicans are helping ISIS get access to guns. "We've got to make this clear, constant case that Republicans have decided to sell weapons to ISIS," Murphy said. "That's what they've decided to do. ISIS has decided that the assault weapon is the new airplane, and Republicans, in refusing to close the terror gap, refusing to pass bans on assault weapons, are allowing these weapons to get in the hands of potential lone-wolf attackers. We've got to make this connection and make it in very stark terms."
Massachusetts Senator Elizabeth Warren agreed with Murphy on Twitter:
.@ChrisMurphyCT said it right: The @SenateGOP have decided to sell weapons to ISIS.

— Elizabeth Warren (@SenWarren) June 20, 2016
Senate Majority Leader Mitch McConnell cited measures sponsored by Senators John Cornyn and Chuck Grassley as "real solutions." "No one wants a terrorist to be able to buy guns or explosives," he said. For now, as has happened before, the measures have been put on hold.
We want to hear what you think about this article. Submit a letter to the editor or write to letters@theatlantic.com.