Ohio's Questionable Voter Purge
The Buckeye State is kicking residents who haven't cast a ballot since 2008 off its rolls—a "use-it-or-lose-it" approach critics say disparately affects minorities.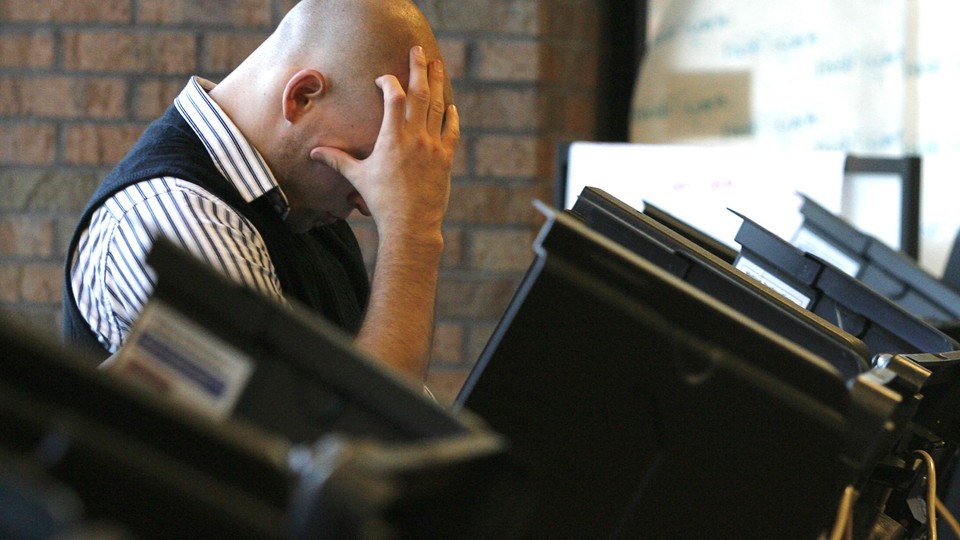 It's a nightmare scenario: You go to the polls on Election Day, in a closely fought election. You think that one of the two major-party candidates is dangerous and unfit for the presidency. But you have a rare privilege—you live in Ohio, often a decisive swing state. So you head to the polls on November 8, sign in… and discover that you're no longer a registered voter.
Thousands of Buckeye State voters might experience this scenario, voter advocates warn. As Reuters points out in a report Thursday, Ohio is purging tens of thousands of voters from its rolls who haven't voted since the 2008 election. Some of those people have likely died, or moved and registered elsewhere, or simply don't care. But it's also an understandably concerning move, amounting to a "use-it-or-lose-it" approach to a fundamental right of American citizens.
Ohio Secretary of State Jon Husted's answer doesn't assuage that worry. "If this is really important thing to you in your life, voting, you probably would have done so within a six-year period," he said. Mathematically, however, does that hold up? Voting is far higher in presidential years than in midterm elections, and it's not implausible that a voter might sit out a single cycle. In fact, national turnout and Ohio turnout were both lower in 2012 than in 2008.
The other unsettling thing about Ohio's purge is less about spirit and more about hard numbers, partisanship, and race. Reuters explains:
Voters of all stripes in Ohio are affected, but the policy appears to be helping Republicans in the state's largest metropolitan areas, according to a Reuters survey of voter lists. In the state's three largest counties that include Cleveland, Cincinnati and Columbus, voters have been struck from the rolls in Democratic-leaning neighborhoods at roughly twice the rate as in Republican neighborhoods.

That's because residents of relatively affluent Republican-leaning neighborhoods are more likely to vote in both congressional elections and presidential contests, historical turnouts show. Democrats are less likely to vote in mid-term elections and thus are more at risk of falling off the rolls.
This is a common theme to the various efforts to reform voting laws around the country over the last decade or so. Proponents, mostly Republicans, offer commonsense justifications for the rules, like avoiding fraud, but it's very hard to find any evidence of widespread (or even narrow) fraud, while the new laws—more commonly requiring photo ID to vote or eliminating early voting—disproportionately affect the minority populations that vote heavily Democratic.
What's more, judges have slapped down the state of Ohio twice in the last few months for improperly trying to restrict the franchise. In March, a Franklin County judge ruled that Husted, a Republican, had incorrectly determined that 17-year-olds who would turn 18 by Election Day could not vote in the state's primary. With the decision, the 17-year-olds were again allowed to vote. Last week, a federal judge in Ohio overturned a state law that eliminated "Golden Week," a period in which residents could both register and vote early. In other words, it's increasingly tough to give the Buckeye State the benefit of the doubt.
Voter purges are not unusual nationwide, but as Reuters notes, few states purge voters simply for missing a few contests. The American Civil Liberties Union recently sued Ohio to block the practice. In 2014, a judge ruled that a purge overseen by Florida Governor Rick Scott, a Republican, violated federal law. Democrats are hardly pure on the issue—when they controlled the Ohio government, they did the same. Comprehensive data on voter purges is tough to come by, but the Brennan Center for Justice at New York University, which is critical of restrictive voting laws, found widespread problems with purges in a 2008 report.