Mike Lee Unleashes Rant Against Donald Trump
The Utah senator outlined his concerns about the presumptive Republican nominee in an interview with NewsMaxTV.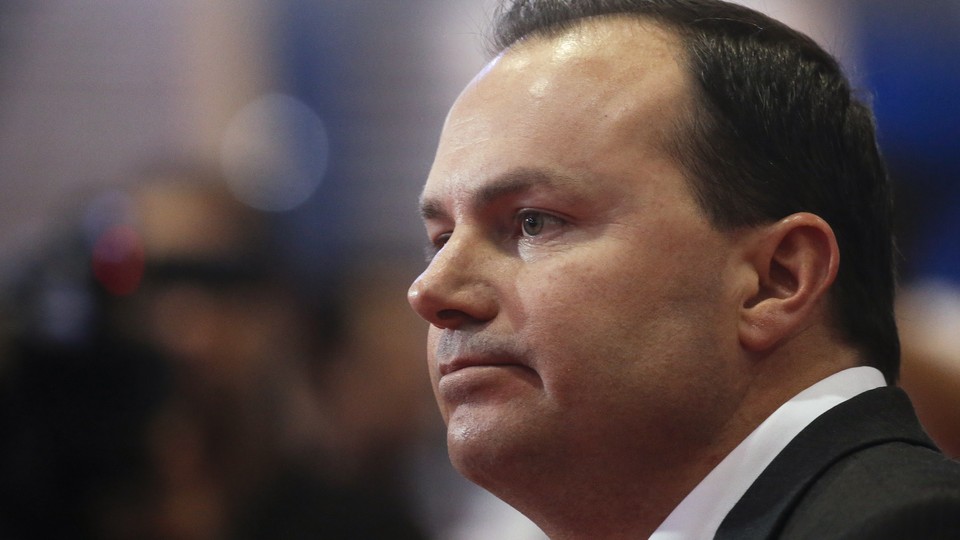 NEWS BRIEF Mike Lee isn't a fan of Donald Trump, to put it mildly.
When asked by NewsMaxTV host Steve Malzberg in a telephone interview, why he hasn't endorsed Donald Trump, the Utah senator didn't hold back. "Hey look, Steve, I get it. You want me to endorse Trump," Lee said.
We can get into that if you want. We can get into the fact that he accused my best friend's father of conspiring to kill JFK. We can go through the fact that he's made statements that some have identified correctly as religiously intolerant. We can get into the fact that he's wildly unpopular in my state, in part because my state consists of people who are members of a religious minority church. A people who were ordered exterminated by the governor of Missouri in 1838. And, statements like that make them nervous.
Here's the full interview:
Lee's discontent with Trump is not uncommon in GOP circles. Several Senate Republicans have expressed concerns with their party's presumptive nominee, chief among them Ben Sasse. Politico reports:
Lee, along with a crew of mostly younger Senate Republicans not facing competitive reelection races, seems increasingly inclined to join Nebraska Sen. Ben Sasse's "never Trump" caucus, given how much Trump diverges from Lee's ideal vision of the party's nominee. With Utah turning against the GOP's presumptive nominee, and many of Trump's policy proposals violating Lee's rock-ribbed conservative core, he's feeling little pressure to ever get on board the Trump train.
But is supporting Donald Trump totally out of the cards? Not quite. Lee, who previously endorsed Ted Cruz, added, "if I heard the right things out of him" he might shift his position.