Corey Lewandowski Stands by the Candidate Who Fired Him
Trump's former campaign manager says he's still a big fan of his old boss.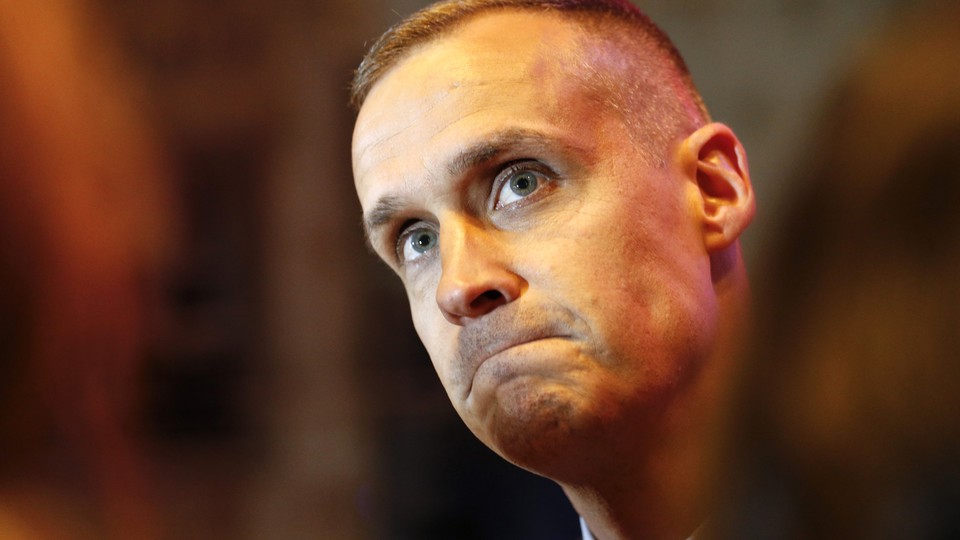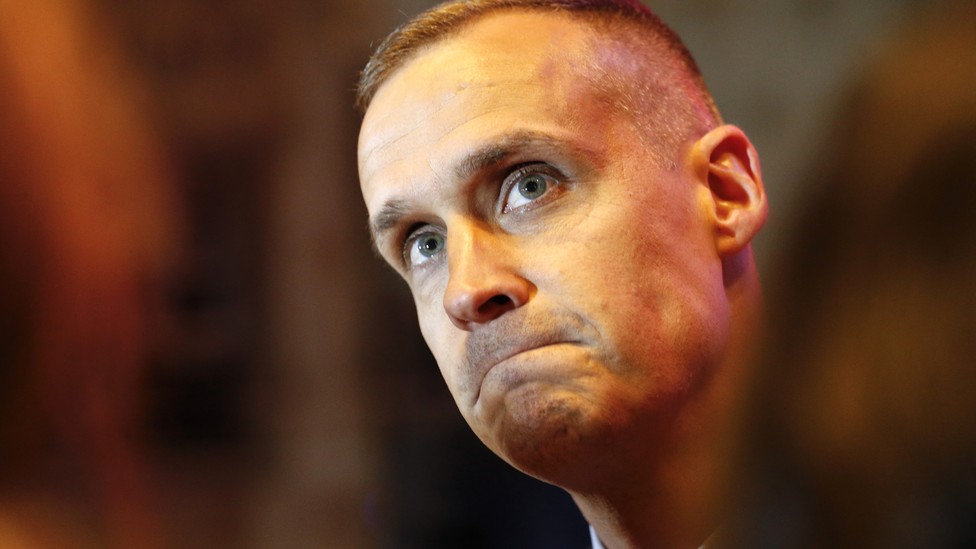 Updated on June 20 at 6:06 p.m. ET
Corey Lewandowski isn't turning on Trump. In his first televised interview since he was fired Monday morning, the candidate's former campaign manager was supportive of the presumptive Republican nominee and brushed aside negative rumors about his ousting.
Lewandowski told CNN's Dana Bash he does not know why he was let go, but said he was proud to have played a "small part" in a historic, paradigm-busting campaign. "What I think is that the voters have a binary decision coming up on Election Day," Lewandowski said. "They can either vote for Hillary Clinton and her liberal policies or they can put someone in place who's actually going to change Washington, and I will do everything I can to make sure that the latter of those two happens, which means Donald Trump is elected president. If I can do that from inside the campaign, it's a privilege. If I can do that from outside the campaign, that's also a privilege."
Lewandowski refused to take any bait Bash offered to criticize the Trump campaign, and said he and Trump had a "nice conversation" Monday morning. The New York Times reported earlier Monday that Lewandowski's firing was part of the campaign's pivot to the general election. He was one of the campaign's original members, and had reportedly clashed with Paul Manafort, the Republican strategist hired this past spring to professionalize the campaign. Lewandowski reportedly didn't agree with plans to expand the Trump team, though in the CNN interview, he seemed to agree with the campaign's evolution.
"I think what you have is a transition in the campaign from a very, very successful 37-state primary-victory process … to look to a bigger picture," Lewandowski said. "And that's okay. There's nothing wrong with that. So more ideas, more people who giving input—I think that's great, that's important."
Lewandowski told Bash that he and Manafort had no animosity between them, and similarly brushed aside suggestions that he was forced out by Trump's adult children. According to a report in Reuters, Manafort is taking over as campaign manager.
Lewandowski did not strike the same amicable tone while addressing Michael Caputo, a Trump adviser who tweeted "Ding dong the witch is dead!" shortly after news of Lewandowski's firing broke. Hours later, on Monday afternoon, Caputo resigned his position, according to CNN. "I regret sending out a tweet today alluding to the firing of Corey Lewandowski," Caputo wrote in a resignation letter. "In hindsight, that was too exuberant a reaction to this personnel move."
In the letter, Caputo described his position as the director of communications for caucus operations at the GOP convention. Lewandowski downplayed Caputo's role in his interview, calling him a volunteer who had only worked for Trump for a few weeks. In all campaigns, "you've got detractors and you've got supporters," Lewandowski noted, adding that he does not "really know what [Caputo] does."
Lewandowski's "penchant for making headlines" may have been a contributing factor to his firing as well, the Times reported. He was a controversial figure in the Trump campaign—perhaps the most controversial after the candidate himself—and became a national name after a physical encounter with a Breitbart reporter led to his arrest for battery. He did not end up facing charges.
During his interview, Lewandowski acknowledged that he's a "very intense person" who expects perfection, "because I think that's what Mr. Trump deserves." He confirmed that he will continue as chairman of the New Hampshire delegation to the Republican National Convention in July and will support his old boss. "I'll make sure that every delegate there is voting for Donald Trump and every person I know is gonna vote for Donald Trump come this November," Lewandowski said.